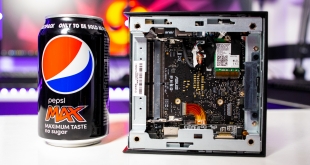 We love reviewing the biggest, most powerful systems here on KitGuru but not everyone needs a huge PC glowing like a disco. For casual users and businesses there are some far more practical options available. The ASUS PN50 Mini PC is a tiny system but don't let that fool you. Featuring a Ryzen 7 4700U, integrated AMD Radeon Vega 7 graphics, Wi-Fi 6, Bluetooth 5, 8K and 4x 4K monitor support as well as upgradable memory and storage, this little machine punches above its weight class.
Specifications:
Review model: ASUS PN50 Barebones system (No OS, SSD or RAM included)
Barebones configuration price: £369.99
AMD Ryzen R7-4700U (8-core, 15W TDP)
Integrated AMD Radeon Vega 7 Graphics
Intel Wi-Fi 6 AX200 (Gig+)
Bluetooth 5
Monitor support: 8K support, 4 x 4K support
IR Sensors for use with remote control
Dual-array microphones
3 in 1 card reader
Front I/O: 1 x USB 3.2 Gen2 Type-C (Support Display Port 1.4, Battery Charging 1.2) 1 x USB 3.2 Gen1 1 x Audio Jack (Line in/ Mic in/ Headphone out) 2 x Microphone Array 1 x IR receiver 1 x 3 in 1 Card reader
Side I/O: 1x Kensington Lock
Rear I/O: 1 x USB 3.2 Gen2 Type-C (Support Display Port 1.4) 2 x USB 3.2 Gen1 1 x HDMI 2.0 Port 1 x Display Port 1.4 1 x RJ45 LAN 1 x DC-in
90W Power Adapter
Storage supported: 1 x SATA 6Gb/s for 2.5″ 500G/1TB HDD 1 x M.2 2280 for SATA & PCIe 128G/256G/512G/1TB SSD (Supports NVMe)
RAM supported: 2 x SO-DIMM, DDR4-3200MHz memory (4GB to 64GB)
Dimensions: 115 x 115 x 49 mm
Weight: Under 0.7Kg
The PN50 is aimed at businesses, both office and retail, those that just want a compact system and even home-theatre setups. Since it's so small it can easily be tucked out of sight where other systems would struggle to fit, and can even be attached to the back of a monitor via the included VESA mount. Weighing less than 1kg, dimensions of 115 x 115 x 49 mm and a sleek black, brushed, aesthetic the PN50 will suit any home or office setup.
As this is a barebones system it does not come supplied with any storage drives, RAM or even operating system. Of course, depending on your use for the system will depend on what you choose to install but for our test purposes we chose 16GB of G-Skill Ripjaws SO-DIMM DDR4 3200MHz RAM and 1TB WD Blue SN550 NVMe SSD.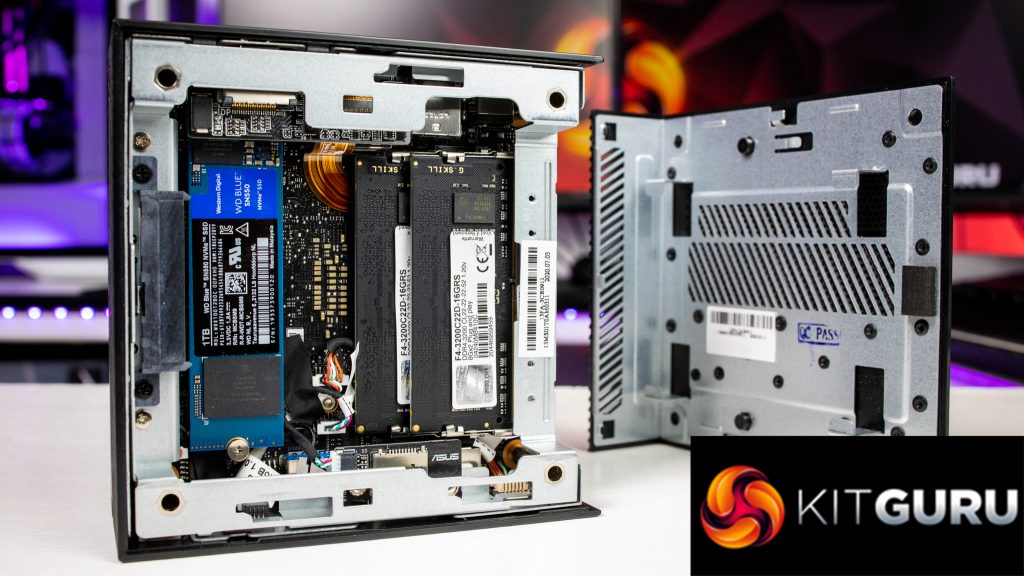 Installation is easy, even if you're not a confident PC builder the instructions are clear. I don't think you should be put off and I'd give it a good 8/10 for how easy it is to install or even upgrade.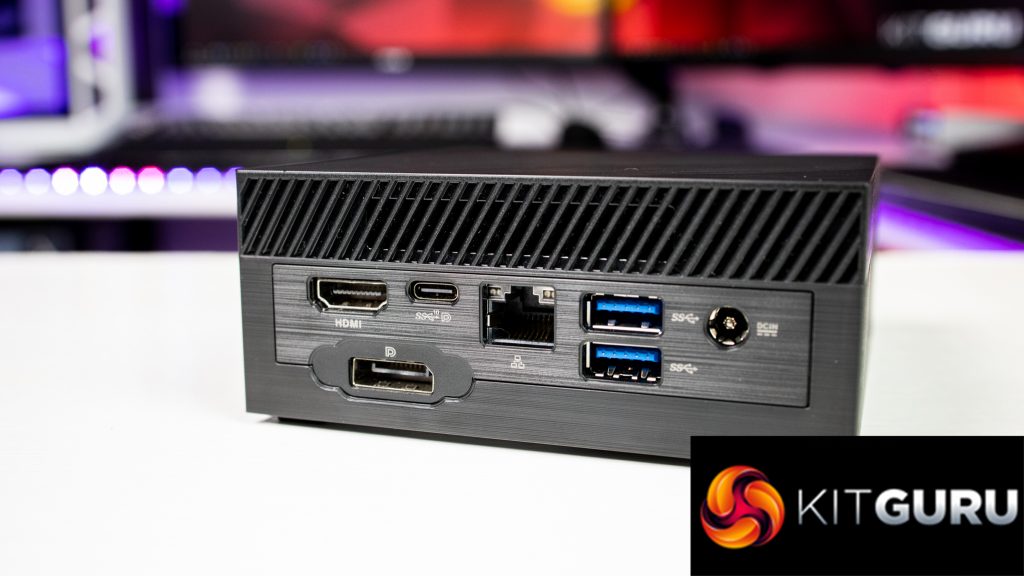 If you take a look at the specifications above, connectivity wise, it really does have a lot going for it, more so than a lot of full-sized systems. This is excellent for business users as well as home use too. On the front we also have one combination audio jack for line in, mic in and headphone out, dual-array microphones for use with Windows Cortana and an IR receiver for use with a remote control, which is another great feature that will appeal to businesses and a 3 in 1 micro-SD card reader.
Be sure to check out our sponsors store EKWB here