Having put the Fierce PC Shuriken though its paces in this review, one thing is for sure – this is no slouch in 2019. The combination of the overclocked 6-core 12-thread Ryzen 5 3600, running at 4.2GHz on all cores, 16GB of fast 3200MHz memory and the new Radeon RX 5700 makes for a very effective gaming PC. We saw it throwing out results of 100+ FPS at 1080p, and around the 70FPS mark at 1440p, so I think Fierce PC's initial statement holds true –  the Shuriken can 'slice 'n' dice' almost any obstacle in its path.
While the build itself is top-quality, with excellent cable management and a lot of protective packaging to keep the system safe during transit, we would have loved to have seen some orange cable extensions and RGB strips included to make the aesthetics really pop. The icing on the cake would have been something mounted on display within the large empty space between the front intake fans and the motherboard, as currently there quite a lot of empty space waiting to be filled.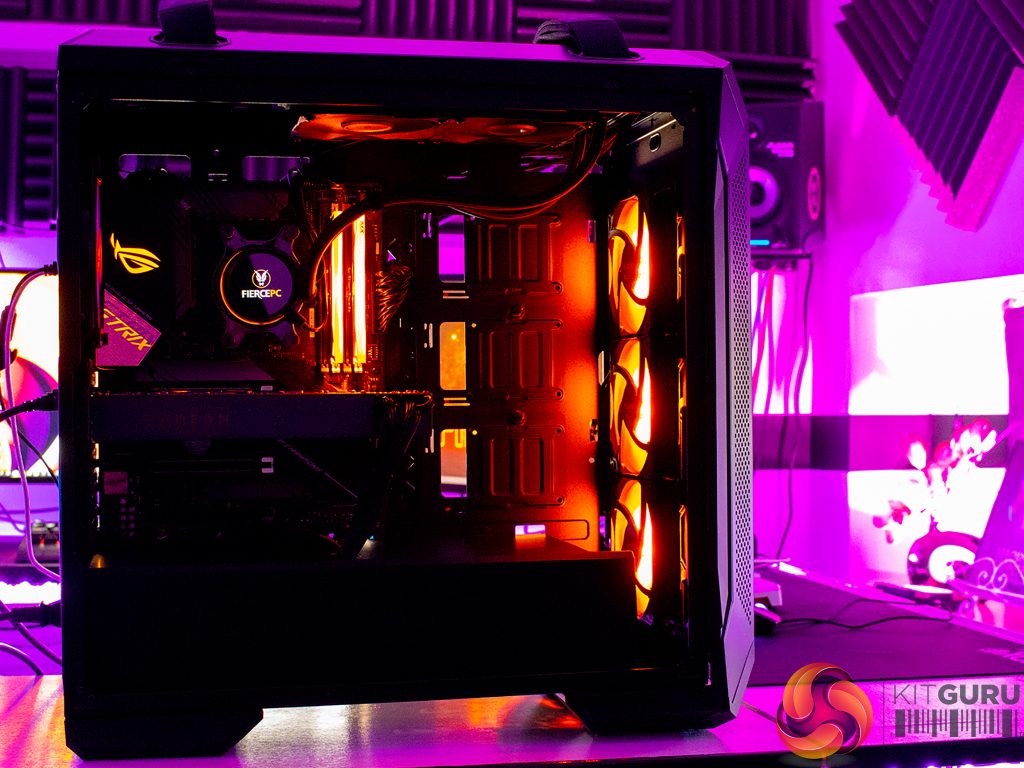 As we mentioned on the first page, we were initially told the Shuriken would cost £1799, and filmed our video based on that information. It turns out that was incorrect, however, and with an updated price point of £1499 you can't argue with the quality you are receiving from this system. Each of the components used here are top quality and they make for a well-balanced gaming PC.
We also priced up the components ourselves, to see how much it would cost to build this PC yourself,  and came to just over £1440 – meaning you only pay a £55-60 premium for Fierce PC to build this, ship it out and cover it with their warranty. To us, this is a pretty good deal for anyone not comfortable with building a PC themselves, so at this price point the Fierce PC Shuriken is worth the money and worth buying in 2019.
Overall the Shuriken is an excellent gaming PC and it really is a powerhouse for 1080p gaming with a high refresh rate monitor. With exceptional shipment packaging, incredible cable-management and a seriously stable overclock we love the direction Fierce PC is going with this build.
You can buy the Fierce PC Shuriken for £1499.95 from Fierce PC HERE.
Pros
Room for upgrades.
1TB NVMe M.2 SSD boot drive.
Future proof with the latest new motherboard.
Well put together & exceptional cable management.
Stable overclock.
Excellent shipment packaging.
Cons
Would have liked some RGB strips and cable extensions.
Empty space in such a huge case.
KitGuru says: The Fierce PC is an excellent 1080p gaming machine. We could suggest a couple improvements for the aesthetic sides of things, but at £1499 it's a very solid buy.