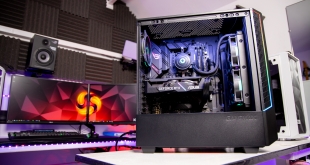 Today we're checking out a prebuilt system from Gladiator, known as the Behemoth! Its core spec includes a Ryzen 5 3600, RTX 2060 Super 8GB OC from ASUS, 256GB NVMe SSD and 16GB 3000MHz RAM. We love building our own PCs here at KitGuru and we know a lot of you do too, but we understand not everyone has the time or passion to build one themselves. Coming in at £1249.99, is this worth your hard-earned cash?
Watch via our Vimeo channel (below) or over on YouTube at 2160p HERE
Specifications:
ASUS B550-F Gaming with Wi-Fi 6
AMD Ryzen 7 3600 3.6GHz 6 Cores
ASUS RTX 2060 Super 8GB Dual Evo V2 OC
Corsair Vengeance LPX 16GB DDR4 3000MHz 16-17-17-35
Corsair TX650M PSU Semi-modular 80+ Gold
GameMax Panda Black ARGB Windowed Mid Tower Case
256GB Adata XPG SX8200 Pro M.2 NVMe SSD
1TB Seagate Barracuda
GameMax Iceberg 240mm AIO with RGB fans
Mobo: 2x USB 2.0, 1x USB-A 3.2 Gen 2, 1x USB-C 3.2 Gen 2, 4x USB 3.2 Gen 1
Wi-Fi 6 AX200
Free delivery
5-7 Working days to build
4 Years warranty
There are some good pairings here for a gaming machine, everything looks good to me with nothing jumping out as strange. Of course, we'll put it through its paces later but on first inspection it looks like a very capable gaming machine.
Potential buyers will be pleased to know the system is shipped with excellent packaging, ensuring no damage in transit as well as no components getting shaken loose too. Our review sample arrived in one piece and booted first time.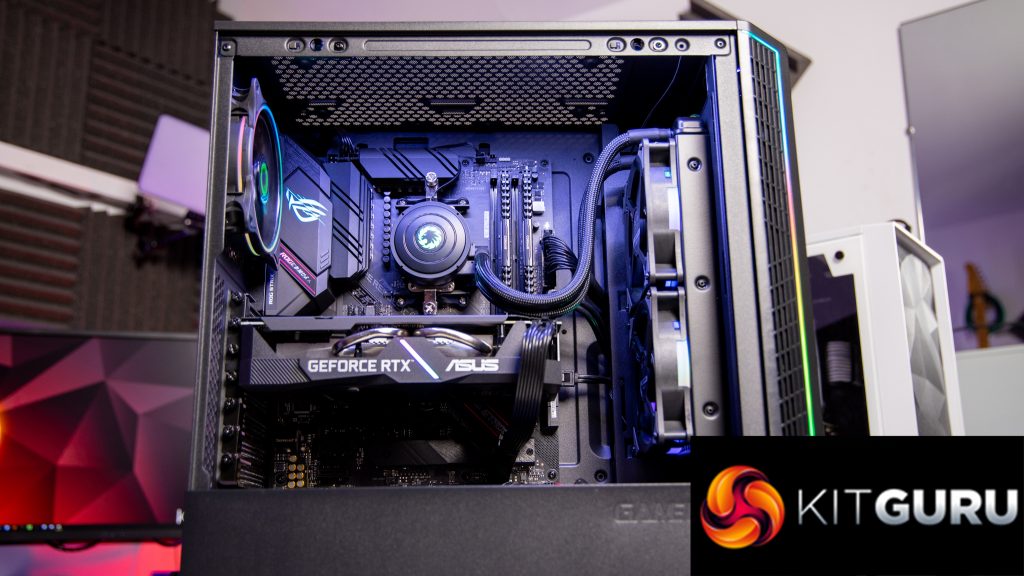 We've got an all-black "murdered out" theme and I'm actually really enjoying this stealthy vibe because not one component lets the theme down, everything is pitch black and it looks excellent. The other thing to note is the case choice is excellent for the chosen components, it's not overly cramped, nor is there lots of empty space within. Cable management is very good both in the front and behind the back panel too, which is always nice to see. They've definitely taken care and attention to detail when putting this system together.
One thing we did spot, however, is the front-mounted AIO cooler. Gamer's Nexus recently posted a video highlighting that it is sub-optimal to install the radiator with tubes at the top, and doing so could reduce lifespan of the AIO. Many OEMs ship liquid coolers in this orientation so it's not something to be hyper critical about, but it is certainly something to point out.
Be sure to check out our sponsors store EKWB here