Jason Chen, a former executive from Taiwan Semiconductor Manufacturing Co. who recently became chief executive officer of Acer Group, has failed to impress investors who attended his press conference in Taiwan early on Monday. The new head of the company did not present a lot of ideas regarding the future plans of the PC giant.
Acer, the world's fourth largest maker of personal computers, has been losing revenue and profits for several years now. The firm, which enjoyed high sales of netbook PCs in 2008 – 2010 timeframe, failed to offer competitive tablets and smartphones in 2010 – 2012. Since that time, Acer has experienced a series of top-level shake-ups, which consequences were lack of leadership and long-term vision for the company.
According to IDC, last year Acer shipped around 24 million personal computers and commanded 7.6% of the global PC market. Unit shipments of Acer decreased 28.5% compared to the previous year.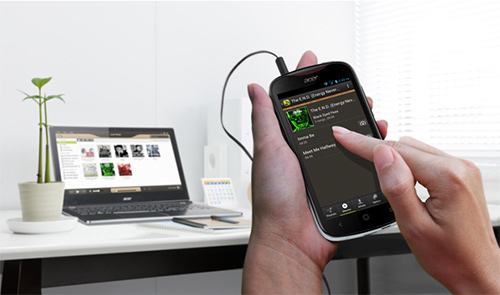 Jason Chen, a former executive of TSMC and Intel Corp., was appointed to the CEO position in late December, 2013, however, investors remain unimpressed. Reuters news-agency claims that instead of presenting his vision regarding the company's future at the press conference, he focused on Acer's past mistakes. As a result, market observers doubt the company's ability to return to profitability in 2014.
"It will be hard to see a turn-around for Acer this year," said Angela Hsiang, an analyst at KGI Securities. "The first half is basically impossible, while in the second half it may start to bottom out since the reshuffle will have been going on some time by then."
Although the new head of Acer did say that he wanted the company to focus on software and possibly differentiate its computers and tablets from others' offerings, he still did not present any kind of roadmap or a plan.
"The company wasn't able to give any concrete strategy on how they're going to develop in the software business," said Ms. Hsiang.
KitGuru Says: Jason Chen was appointed on the position on the 23rd of December, 2013, around a month after the company announced plans to relinquish CEO position completely and share the duties between the chairman and the president. While in 20 days period after the appointment Mr. Chen probably recognizes Acer's past mistakes, he hardly understands where to go from here in a detailed way…