Thermal dynamics
To measure idle temperatures, a reading was taken after having Windows open on the desktop for 30 minutes. A reading under load was taken with AIDA64's stress test running.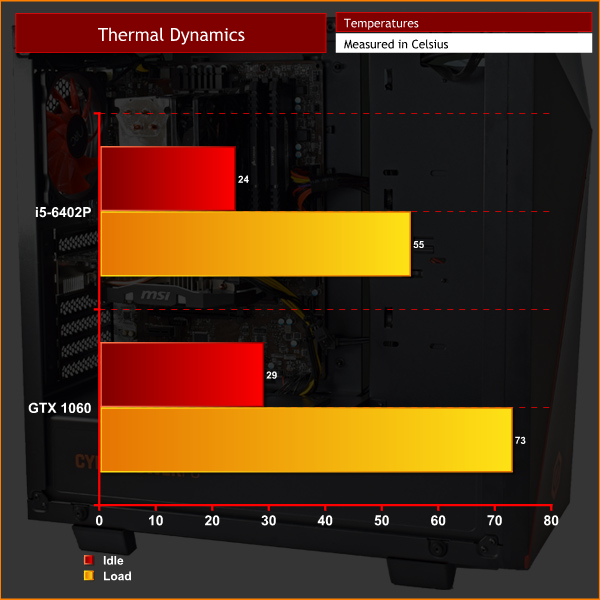 Despite there being just one case fan in the Infinity X55 VX, thermals are still very good. A peak of 55 degrees for the i5-6402P shows the benefit of using a processor with a lesser clock speed.
Acoustics performance
Due to the CPU's locked multiplier, and the fact that it only boosts to 3.4GHz, the Infinity X55 VX does not have to work very hard to keep the system cool. As such, even under load, the system is whisper quiet. I did not actually notice the fans ramp-up at all – they appear to run at a constant rpm, and a low rpm at that. The lack of noise is very impressive.