Being a new kid on the block, my expectations for the Dragon Flair Inferno GR4 were not too high. However, it is safe to say I am very impressed with this system.
Dragon Flair has clearly put a lot of care into the system's aesthetics, even covering the S340 Elite with a custom vinyl wrap which looks really good. The system also benefits from LED RAM, LED fans and an LED AIO cooler, and the overall effect is mesmerising.
The Inferno GR4 is very fast, too. The i7-7700K CPU has been overclocked to 4.8GHz, while a 500GB Samsung 960 EVO provides blazing-fast read and write speeds.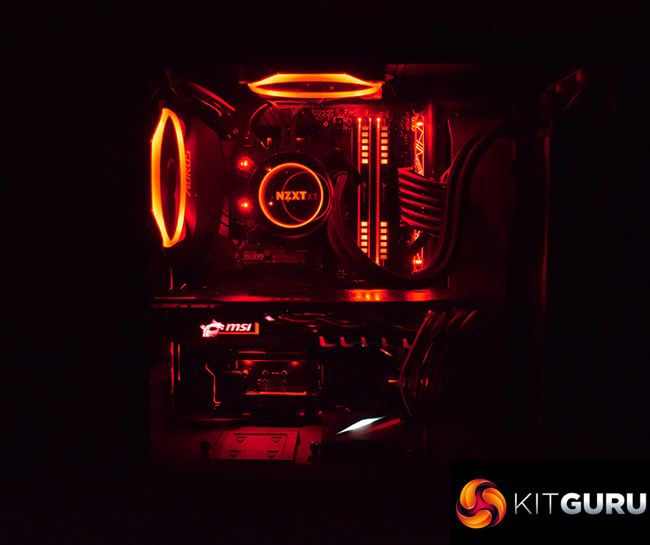 Add a GTX 1080 into the mix and games play very well. You might not be able to play games at 4K60, but most games should at least hit 30 FPS at 4K with a single GTX 1080. 1080p and 1440p gamers could also use the high frame rates in-tandem with a high refresh-rate monitor for a lovely gaming experience.
There is only one real downside to this system: every now and again, the fans would spin at 100% speed for a few seconds, and then slow down again. I couldn't work out why this was happening, but it was definitely frequent enough and annoying enough for me to mark down the Inferno because of it. After all, if you are paying north of £2000 for a system, you wouldn't want it to be a distraction, especially considering it will likely be positioned on a desk next to you.
I did try to remedy the situation by switching to the 'silent' fan profile, but even this did not stop the fans quickly ramping up. If Dragon Flair could fix this though, maybe with a custom, fine-tuned fan curve, the Inferno GR4 would be faultless.
You can buy the Dragon Flair Inferno GR4 system for £2139 inc. VAT HERE. Considering the level of hardware, the system's synchronised lighting and the custom vinyl wrap, we think this is a fair price to pay. You might be able to get something a bit cheaper that performs similarly, but it definitely wouldn't look this good.
Pros
Custom vinyl wrap.
LED lighting looks great.
Strong CPU overclock.
GTX 1080 provides excellent frame rates for gaming.
500GB of NVMe storage is very useful.
Cons
Fans would occasionally spin very fast before slowing down again. It sounds minor, but it quickly gets annoying, and it should not be an issue considering the price of the system.
KitGuru says: The Dragon Flair Inferno GR4 is nearly perfect. It offers excellent performance, a beautiful light show and a custom vinyl wrap that makes the overall package very appealing. If not for the fans ramping up and down seemingly at random, it would win our highest recommendation.