If you're stuck for space on your desk and you don't need a full power PC for gaming, then HP might soon be able to help. HP Pavilion Mini Desktop and the HP Stream Mini Desktop, are two new additions to it's lineup, with both due to be released in the US on the 14th of January. Dates for any upcoming international release have not yet been announced.
These two mini PC's are similar in a lot of ways to the Gigabyte BRIX, or the Mac Mini due to their size and upgradability constraints, but thats not a bad thing, as long as you know what you are buying and what these are capable of.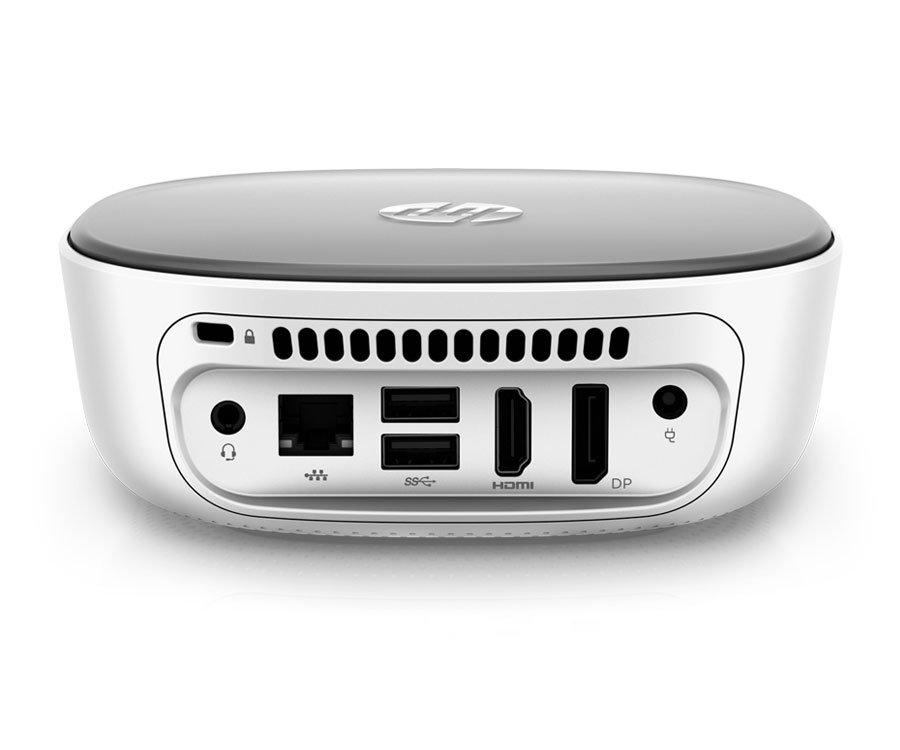 The Pavilion Mini comes in at around 5cm high and is only available in white at this time, while the Stream Mini has exactly the same shell but comes in Cobalt Blue instead. Of the two, the Pavilion is the higher specification machine, configurable with an Intel dual core i3-4025U running 4 threads at 1.9GHz, 8GB of RAM and up to 1TB of hard drive space. The Stream Mini is a little less powerful, with an Intel dual core Celeron 2957U running two threads at 1.4GHz, 2GB of RAM and a 32GB SSD.
Both have 4 USB 3.0 ports, Bluetooth and Wi-Fi, as well as both HDMI and Display Port connections to drive dual screens, all while only drawing 45 watts! Quite impressive for such a small package. With pricing starting at $179.99 for the Stream Mini and $319.99 for the Pavilion Mini these could be worth a look, but probably best to wait for a few reviews first.
Discuss on our Facebook page, HERE.
KitGuru Says: While neither machine is going to be a replacement for larger, more powerful and vastly more configurable PCs there are several places either of these could be useful. One of these would make an excellent Steam Home Streaming machine when connected to your living room TV or just a new PC for your parents?
Source: HP News