AWD-IT has delivered a budget gaming PC called Wraith that gets its name from an unlikely source, the cooler on the AMD processor. That's right, an AMD processor. We have become so used to seeing laptops and PCs with Intel processors that it seems worthwhile emphasising the combination of AMD FX-6350 six-core CPU with 990FX chipset motherboard that runs on DDR3 memory. It seems a little strange that AWD-IT combined this AMD hardware with a GTX 1050 Ti graphics card instead of going for an AMD RX 470.
Both the motherboard and graphics card come from Gigabyte which has a portfolio of products that supports AMD, Intel and Nvidia. AWD-IT clearly wasn't spoiled for choice so we can only assume they were doing their best to keep the price as low as possible.
Wrapping up the whole package we have a brand new case from Aerocool called Project 7 C1 which comes complete with a tempered glass panel and integrated LED lighting.
Watch via our VIMEO Channel (Below) or over on YouTube at 2160p HERE
Specifications:
Case Aerocool P7-C1
Motherboard Gigabyte 990X-SLI Gaming
CPU AMD FX-6350 3.9GHz/4.2GHz, six cores, 125W TDP
CPU cooler AMD Wraith
Memory 8GB DDR3-1600MHz Team Elite Kit
Graphics Gigabyte GTX 1050 Ti 4GB OC Edition
SSD 250GB Samsung Evo 750
Power supply EVGA 500W
Operating System Windows 10 Home
Stepping through the AWD-IT configuration engine to check the price required a change from the default hard drive to the 250GB Samsung Evo SSD that is included in our test PC. This gave a total price of £795 inc VAT however we are assured the correct figure is a mere £699 delivered. By any standards that is an incredibly low price for a Windows 10 gaming PC, just so long as it has adequate levels of performance.
As you will see in our video the build is neat and tidy and the red LEDs on the motherboard and graphics card match the red case lighting. If you prefer to mix things up the Aerocool case has a pair of lighting control buttons on the I/O that allow you to step through different colours and lighting modes.
The side panel of the Aerocool P7 C1 case is a panel of tempered glass that fully displays the main compartment of the PC and enhances the cosmetic appeal of the Wraith PC.
Gaming Performance
We tested at 1,920×1,080 resolution as it was clear the GTX 1050Ti graphics card had no chance at 4K however that was the only concession we made to this budget PC.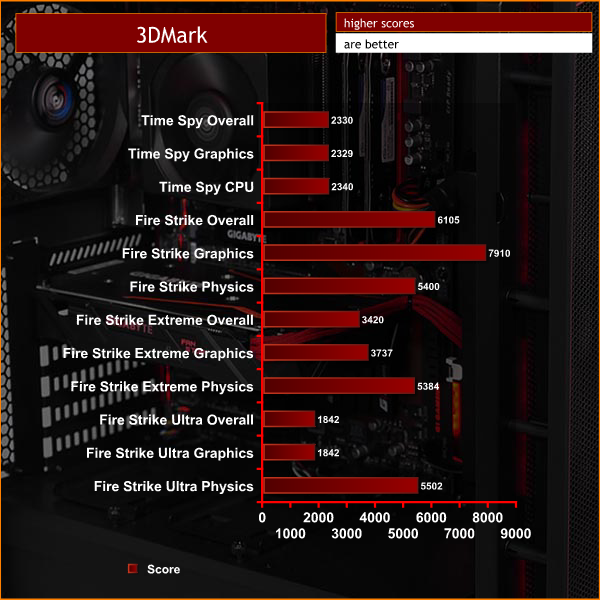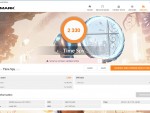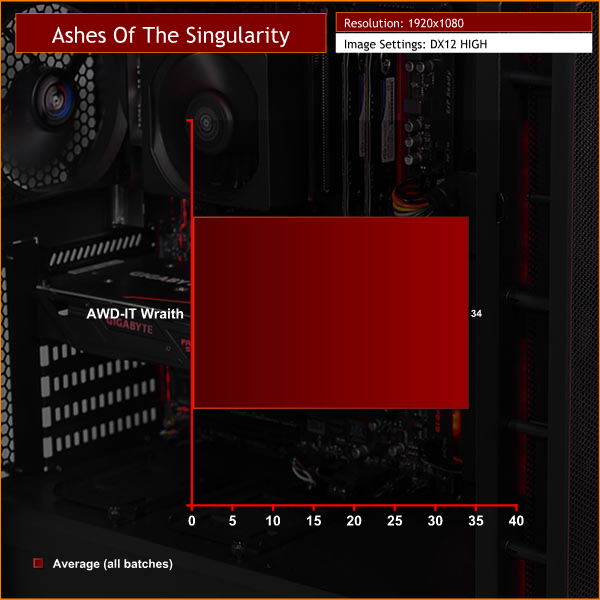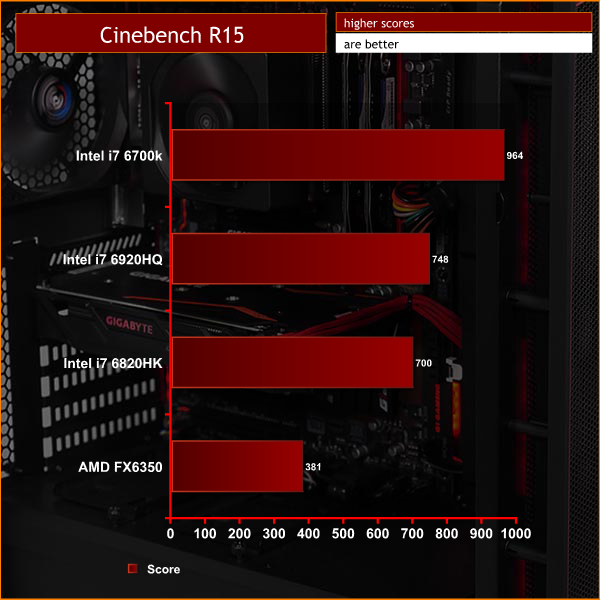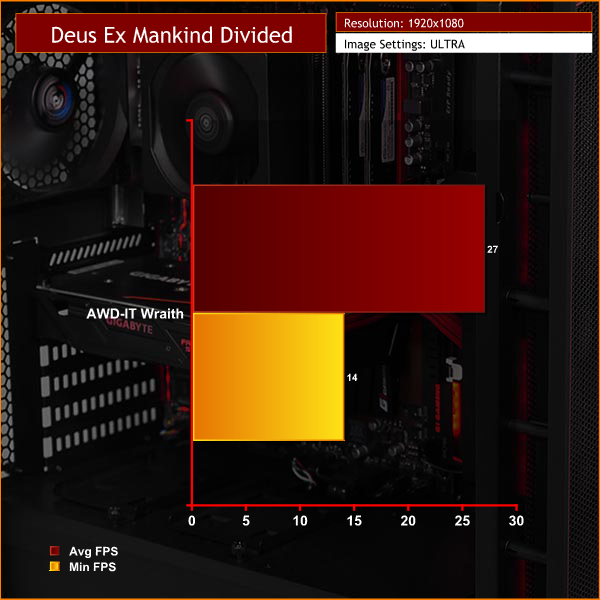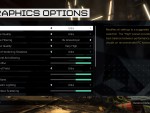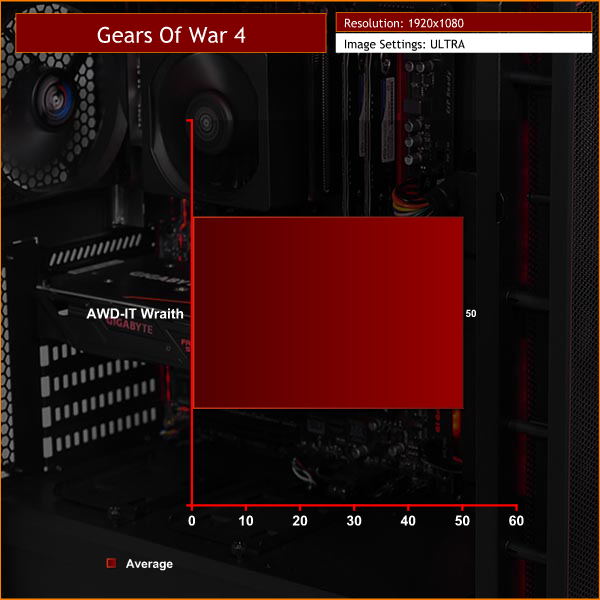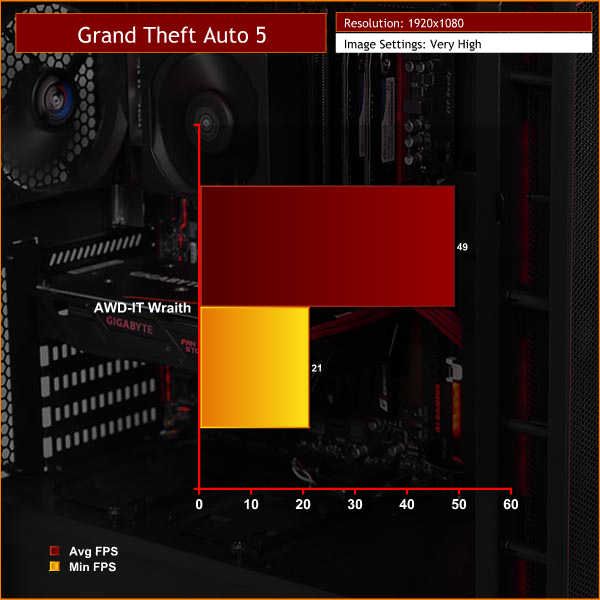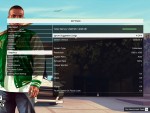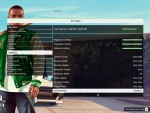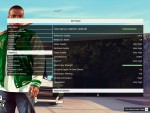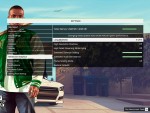 Quality settings were cranked up high and the results are fairly impressive, considering the low price of the hardware.
You can just about play Ashes of the Singularity on High Quality and will have no trouble with Gears of War 4 or Grand Theft Auto V. Deus Ex: Mankind Divided on Ultra was a tougher test for Wraith however it just about managed. If you pull back on image quality settings it is safe to say you can play any modern game, provided you stick to Full HD resolution.
Cooling Performance.
You need to add an offset figure to the recorded numbers to make sense of an AMD CPU temperature. In our experience this offset is 15 degrees C so the recorded numbers are a little shaky however the Delta between idle and loaded figures is rock solid. GPU figures can be taken as read.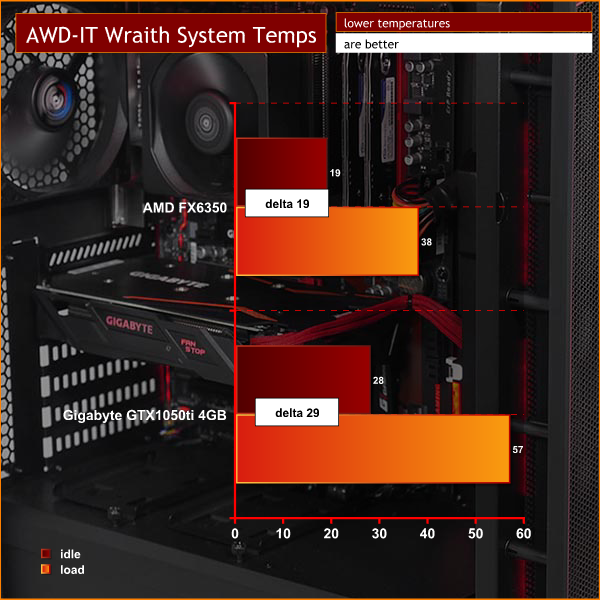 With that said the Wraith cooler did a good job of keeping the 125W TDP AMD FX-6350 under control. No doubt the three front fans and one exhaust fan also played their part, and the P7 C1 case can certainly flow a decent amount of air but at the end of the day it's team work and the cooling system managed the task nicely.
Acoustics performance.
The downside to the effective cooling is constant fan noise. This system draws 85W idling on the desktop, 175W in 3D Mark and 255W in Ashes of the Singularity so there is plenty of work required. Unfortunately we found the constant noise rather wearing and that is a shame as the Wraith PC felt as though some configuration of PWM control would very likely bring down noise levels while maintaining an acceptable level of cooling.
Closing Thoughts.
By any standards AWD-IT Wraith is a basic gaming system however it does a decent job at Full HD and can generally be considered a success. The most obvious sign of cost cutting is the GTX 1050Ti graphics card as you can get considerably more performance for very little extra cash.
It is also unfortunate the budget limits this system to a 250GB SSD which simply isn't large enough in a world where games weigh in at 50GB -70GB each. You are likely to require a secondary hard drive for bulk storage.
We could pick minor holes all day long but ultimately this is a value PC that does a decent job and it is easy to give it a recommendation.
In addition to good gaming performance, Wraith also looks the part. We like the combination of LED lighting and the full glass side panel and consider them to be welcome features that add to the overall positive feel.
You can buy direct from AWD-IT with prices starting at £565.62 inc vat HERE. Our particular review configuration (with SSD etc) works out at £699.99 inc vat.
Discuss on our Facebook page, over HERE.
Pros:
Decent 1080 gaming performance.
Good cooling, low temperatures.
Low price.
LED lighting on front panel and interior.
Cons:
Constant fan noise.
Low capacity SSD.
KitGuru says: A budget AMD PC that handles Full HD gaming with ease.