Mesh has conjured up a high end gaming PC named Liquid P3 – KG and while the name is perhaps a little clunky it is also perfectly descriptive. The cooling system on the Core i7 CPU is a Thermaltake liquid cooling system, the chassis is a Thermaltake Core P3 and they tuned this system for the KG audience, hence the KG suffix.
The visual impact of this PC is so fundamental that you will probably have made up your mind about the Mesh within about ten seconds of clapping eyes on the hard tube liquid cooling system. In this instance we have vivid yellow coolant but if you prefer you can instead choose coolant that is clear, blue, red, black, purple, green, orange or white in colour.
If the gallery images above do not show, please whitelist us as ad blockers can interfere with our display code.
Specification:
CPU: Intel Core i7-7700K Quad Core Processor (4.9GHz) 8MB Cache
Motherboard: Asus ROG Maximus IX Hero Z270
Audio: Integrated 7.1 High Definition 8-channel Audio
Memory: 32GB Corsair Vengeance RGB LED DDR4-3333MHz (4x8GB)
Graphics: EVGA GeForce GTX 1080 Ti 11GB
CPU Cooler: Thermaltake Pacific RL240 D5 "Hard Tube" Water Cooling Kit
Yellow Water Cooling Opaque Coolant- 1 Litre
2x Thermaltake 120mm Yellow Riing 12 Static Pressure LED Fan
TtMod Sleeved Cable – Black & Yellow Kit
SSD: 500GB WD Blue M.2 SATA
HDD: 2TB SATA III 6GB/s 7200rpm 64MB Cache 8ms
Case: Thermaltake Core P3 Black with acrylic window
Power supply: 850W CX850M Corsair Hybrid Modular
Operating System: Windows 10 Home
Warranty: Lifetime Warranty – (Lifetime Labour, 1 Year Parts, 1 Month Collect & Return) Standard Build – Estimated Delivery Date: Usually 7-10 Working Days
In our video we tackle two significant points about the Mesh Liquid P3 – KG. The first is that the specification is based on an Intel Z270 chipset and Core i7-7700K in a world that is going to be shifting over to Z370 and 8th Gen. Coffee Lake. More cores at the same price? what's not to like?
As we say in the video, if that part of the specification strikes you as problematic we strongly suggest you talk to Mesh about the hardware. The thing is, you can buy 7th Gen. Kaby Lake today while you may have to wait to get your hands on 8th. Gen Coffee Lake as stocks appear to be non-existent.
The second point is one we found really peculiar for a high end PC that is clearly aimed at the gamer as the CPU was set to run at stock clocks and XMP had not been enabled in the BIOS such that the Corsair RGB DDR4 memory was running at 2133MHz.
We picked up this point with Mesh and they sent a list of settings for the BIOS that delivered a PC running at a rock solid 4.9GHz on all cores and also enabled XMP to give DDR4-3333MHz speed.
Gaming Performance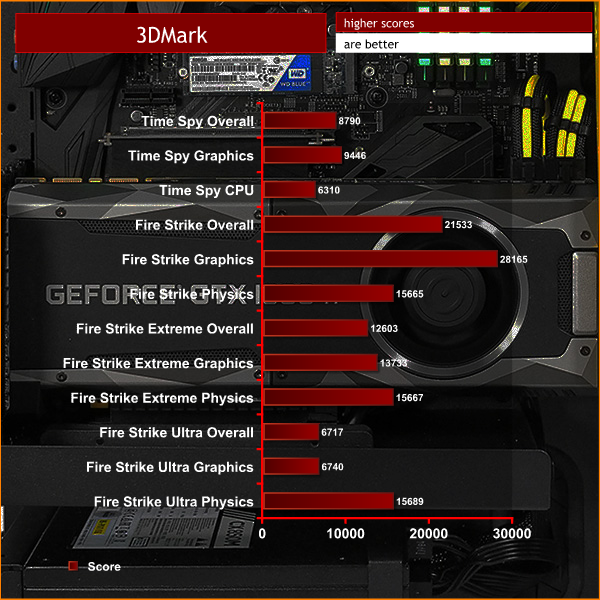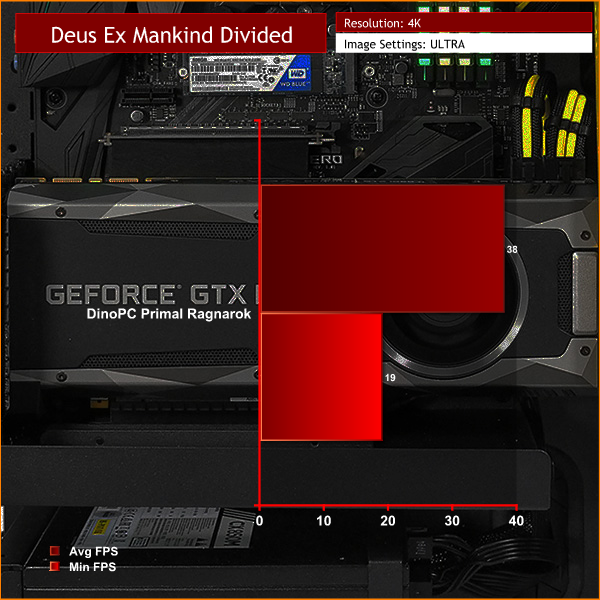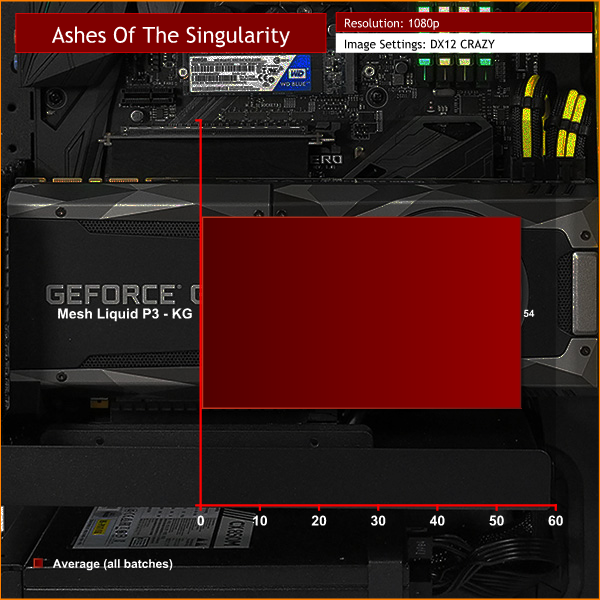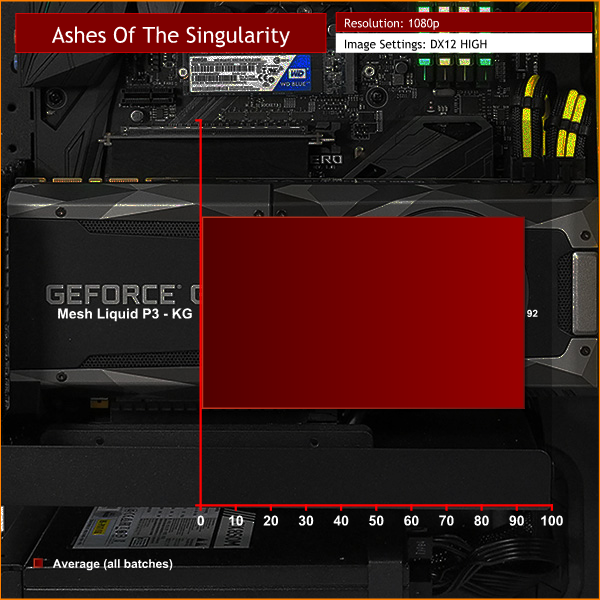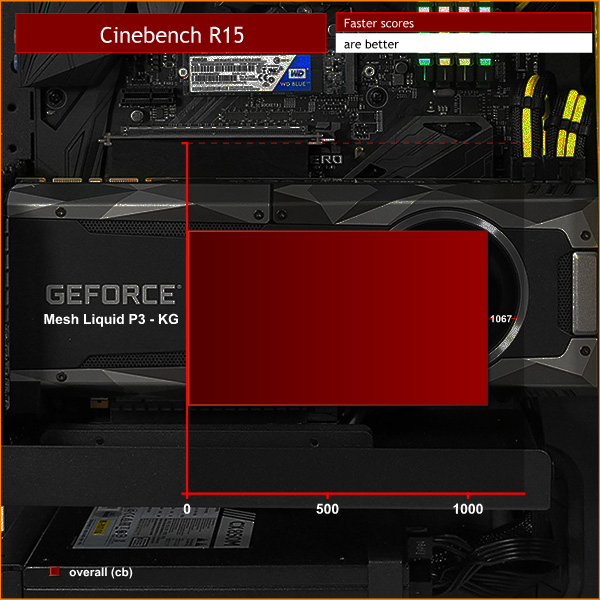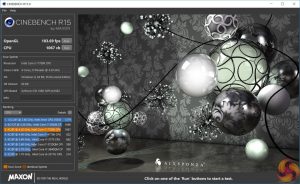 Gaming Performance overview.
We tested the Mesh Liquid P3 – KG at 4K resolution and the GTX 1080 Ti graphics card delivered the goods, exactly as you would expect. If you park this PC next to your 4K TV you will have a superb gaming experience with typical frame rates in the 60-90fps range, unless you play very testing games such as Deus Ex where you will need to reduce image quality. You could, of course, game at 1080p in which case the frame rates will be massive, running at 200fps or higher.
Cooling Performance.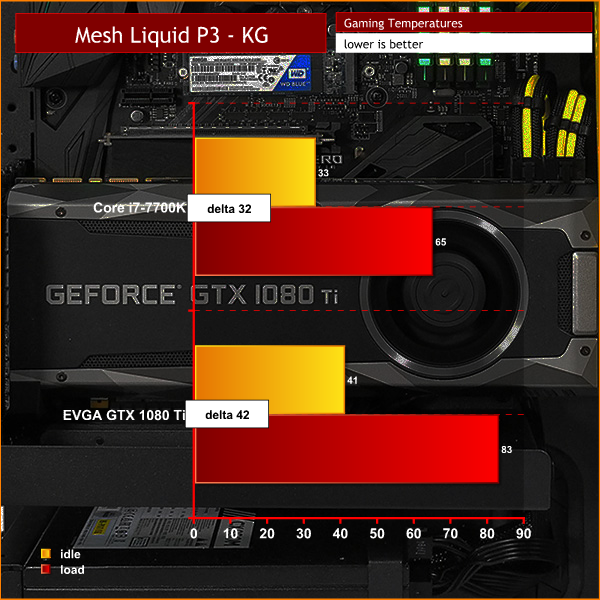 Cooling Performance overview.
There is little doubt the liquid cooling system is as much about aesthetics and styling as it is about performance. While we wish that Mesh had extended the loop to include the GTX 1080 Ti GPU it instead only covers the CPU and has no trouble keeping the Core i7-7700K under control.
The maximum temperature we saw under load was 65 degrees which is about as good as you can hope to see. By contrast the GPU ran at 83 degrees which is entirely typical for an air cooled graphics card.
Closing Thoughts.
Mesh has built the Liquid P3 – KG using what looks like a Thermaltake reference design. The main components of an Asus motherboard, Intel CPU, EVGA GTX 1080 Ti graphics card, Corsair DDR4 memory and Corsair power supply, however the over-riding impression is the Thermaltake Core P3 chassis and Thermaltake liquid cooling system. It is mildly surprising that Mesh hasn't gone the whole hog and chosen a Thermaltake power supply, however this is a tiny point.
This is a very competent gaming PC that handles 4K resolution with ease however that is only part of the story. Clearly the industrial styling and striking aesthetic are a major part of the equation. Balanced against that the Core P3 chassis isn't particularly practical as it has zero dust filtration and zero noise reduction.
We have covered the point that this PC uses a 7th Gen. Intel CPU rather than the new 8th Gen. so you will have to make a decision whether or not that is a concern to you. No doubt the typical gaming enthusiast would consider the older CPU to be a real problem but we don't think that Mesh is catering to that particular market.
This PC looks exotic and stands a long way outside the mainstream so details about the specification aren't quite as critical as they might be in other circumstances.
Buy from Mesh for £2599 inc vat HERE.
Pros:
Excellent gaming performance.
The cooling system works well on an overclocked Core i7.
Striking styling will win over some customers.
Relatively quiet, considering the open nature of the chassis.
Cons:
Requires a fair amount of space near your TV or on your desk.
Acrylic panel on the Core P3, rather than glass.
It is an expensive PC.
Intel 8th Gen. has arrived.
KitGuru says: The Mesh Liquid P3 – KG is one of the most visually striking PCs you can buy.
Be sure to check out our sponsors store EKWB here