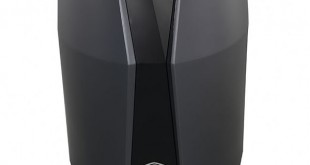 The design of MSI Vortex clearly borrows a fair amount from the latest Apple Mac Pro, however there is more to this tiny powerhouse of a PC than meets the eye. Apple packs a Xeon and dual AMD FirePro GPUs inside the Mac Pro and aims directly at the workstation market but MSI has gone for the fun side of things and is targeting Vortex at gamers.
The hardware consists of an Intel Core i7-6700K CPU, a pair of desktop GTX 980 graphics chips, each with 8GB of GDDR5 memory, 16GB of DDR4-2133MHz memory and a pair of M.2 SSDs in RAID 0. That sort of hardware promises a stonking level of performance and would be interesting if it came in a regular tower case so the fact it is packaged in a tiny chassis with a volume of only 6.5 litres is truly remarkable.
In addition to this 6QF model with dual GTX 980 graphics, MSI also lists model 6QD with dual GTX 960 in SLI.
MSI Vortex G65 6QF Specification:
Processor Type: Intel Core i7-6700K
Chipset: Intel Z170
Memory: 16GB DDR4-2133MHz in dual channel (up to 64GB)
Solid State Drive: 2x 128GB NVMe M.2 SSD using PCIe Gen3 x4 in RAID 0
Hard Drive Supplied: 1x 1TB 2.5-inch drive
Graphics: 2x NVIDIA GeForce GTX 980 8GB GDDR5 in SLI
LAN Card: Dual Killer E2400 LAN
Wireless NIC: Killer Wireless-AC 1535 (2*2, a/b/g/n/ac)
Bluetooth: v4.1
USB 3.0 Ports: 4x Type-A
USB 3.1 Ports: 2x Type-C
HDMI Ports: 2x v1.4
Mini Display Ports: 2x v1.2
Mic-in/Headphone-out 1/1 plus SPDIF Out x1
Power: 450W 80 Plus Gold Certificated power supply
Dimensions 191.7mm deep x 202.5mm wide x 278mm high
Weight: 4kg
Volume: 6.5 litres
Warranty: 2 Years
Operating System: Windows 10 Home
As you can see in our video and photos above, the MSI Vortex G65 6QF is built around a central chimney or cooling duct. Air is drawn in at the bottom of the chassis and passes over three heat exchangers (one for the CPU and each of the GPUs) before the hot air is exhausted at the top. From what we can see of the cooling system the fan or turbine in the centre of the chassis measures approximately 140mm diameter.
We like the understated styling of the MSI Vortex however the compact nature of the hardware makes it inevitable that all of the I/O are on one side which is, logically, the rear. Assuming you want the power cord, display connections and network cable to lead away from you it follows that you won't be able to plug in a USB flash drive or headset without a bit of a struggle.
This is a shame because the I/O panel is well worth a good look as it packs a truly impressive level of connectivity with four USB 3.0, two USB 3.1 type C, dual Gigabit Ethernet, dual HDMI and dual Mini DisplayPort.
Using the MSI Vortex is a very pleasurable experience, although there is a certain amount of annoyance as Norton Security is installed and pops up with various warnings that seem rather unnecessary. Apart from that minor point the Vortex is exactly as snappy and responsive as you would expect, which is pretty darn fast.
Testing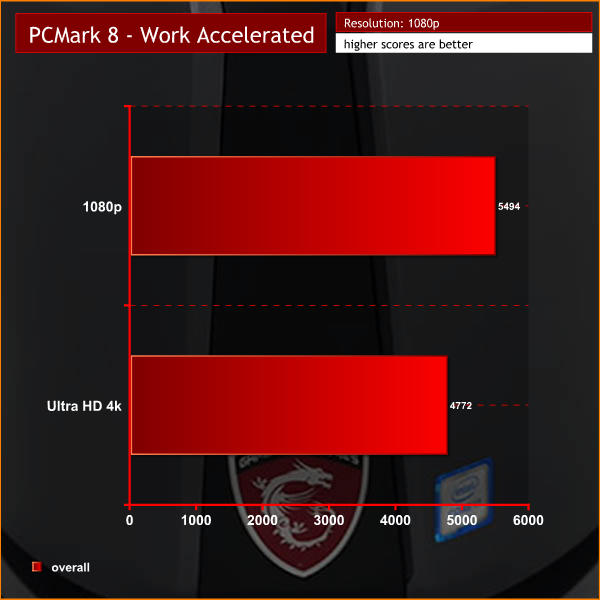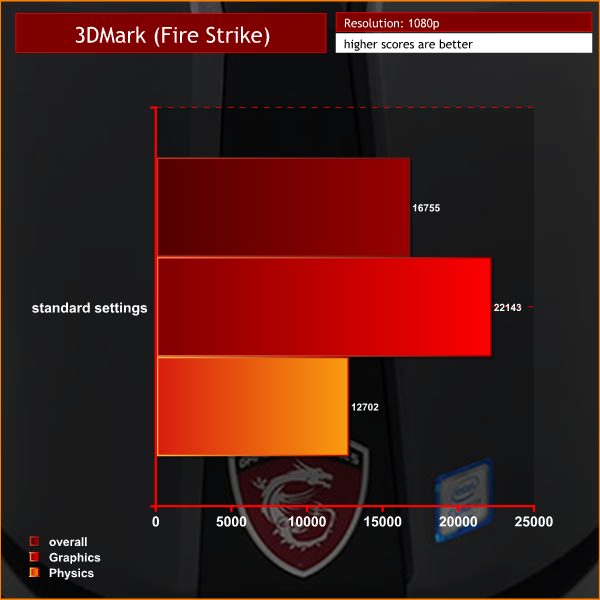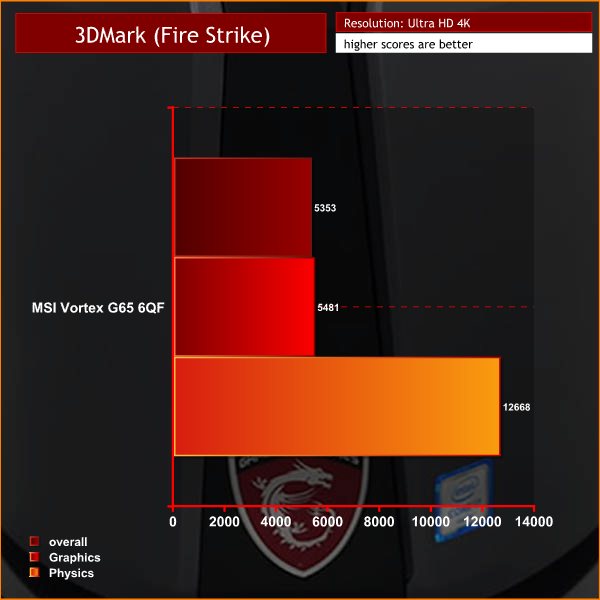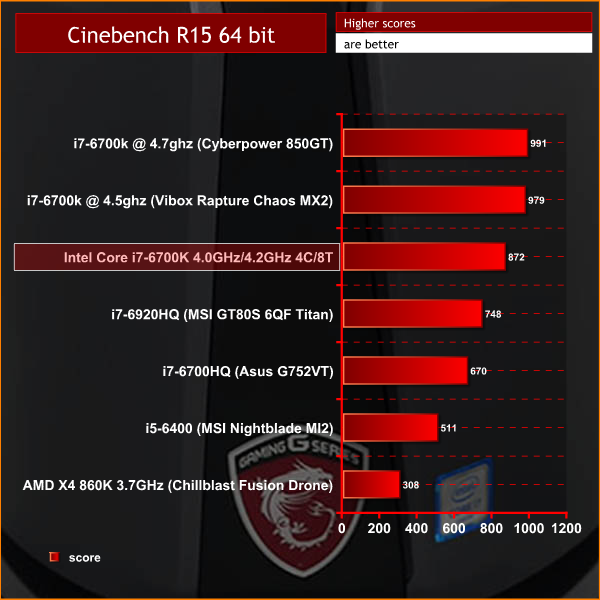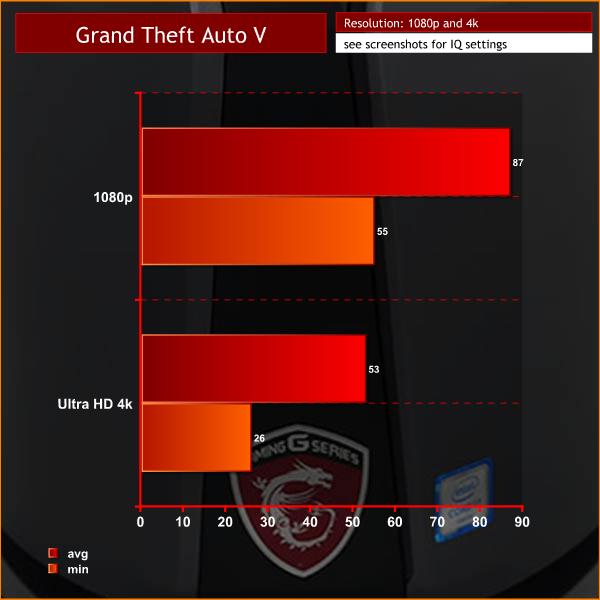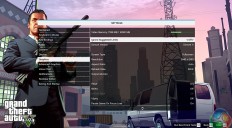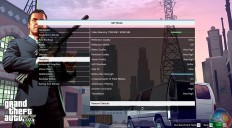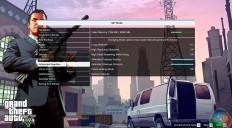 To put MSI Vortex through its paces we use AIDA64 to create the maximum heat output the Core i7 and GTX 980s are ever likely to experience. In game play the MSI Vortex delivered the 1080p frame rates that we expected and there were no surprises whatsoever. You can, of course, play games at 1080p on pretty much any settings that you choose.
At 4K we saw something rather unusual with 3D Mark and gaming frame rates dropping by an average of 15 percent when compared against the MSI GT80 Titan with dual GTX980's in SLi. We checked the GTX 980 GPUs as they idle at a lower speed than standard but run at the correct 1202MHz under load.
The curious thing is that the MSI Vortex only draws 370W in 3D Mark at the wall socket which means the 450W power supply is sensibly over-specified. 370W doesn't sound like much power for a Core i7 and pair of GTX 980s and the explanation, as far as we can see, is that the graphics use a PCI Express 2.0 x8 interface which is presumably restricting bandwidth a little at 4k resolutions.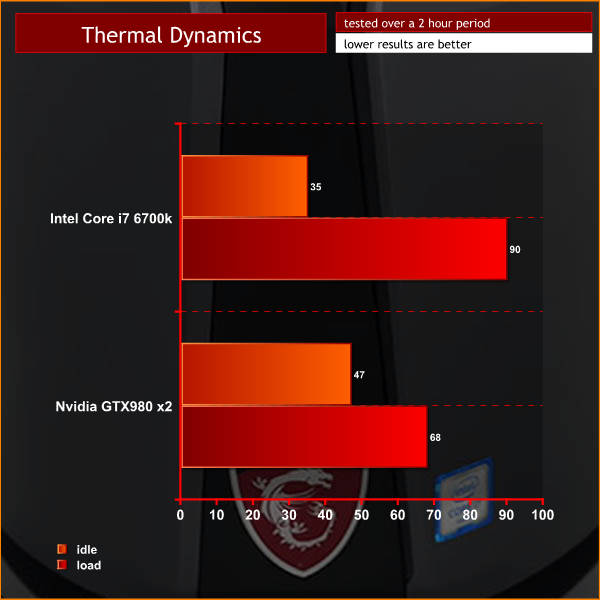 The temperatures of the CPU and GPUs are slightly warmer than we usually expect to see however it is clear that MSI has balanced the size of the chassis and the level of cooling airflow to keep everything under control. When the CPU is working hard it hits 80 or 81 degrees but a synthetic stress test can push the CPU to 90 degrees.
This isn't a problem but instead highlights the hard work that MSI has invested to pack a high end gaming PC inside a tiny piece of hardware. We used the Dragon Centre software to overclock the CPU to 4.6GHz but saw no useful benefit and didn't much fancy drawing another 20W of power when it is the graphics side of things that needs a helping hand, rather than the processor.
Acoustics performance.
At idle the MSI Vortex is effectively silent but it soon becomes audible when it is working hard and the cooling air starts to flow. The noise doesn't becomes intrusive or annoying but it is worth remembering the Vortex is likely to be located on your desk where any level of noise will be quite apparent.
Closing Thoughts.
MSI has done a fine job with the Vortex G65 6QF and it is great to see a tiny PC that can double up as a gaming PC and a work machine. As you would expect the combination of a Core i7-6700K and dual GTX 980 graphics hauls along at a furious rate.
Nonetheless we were surprised to see there is clearly a restriction in graphics performance at 4k, perhaps due to the PCI Express interface. This impacts on 4K gaming but isn't the end of the world as the focus here is the tiny chassis, low noise levels and extraordinary portability of this tiny PC.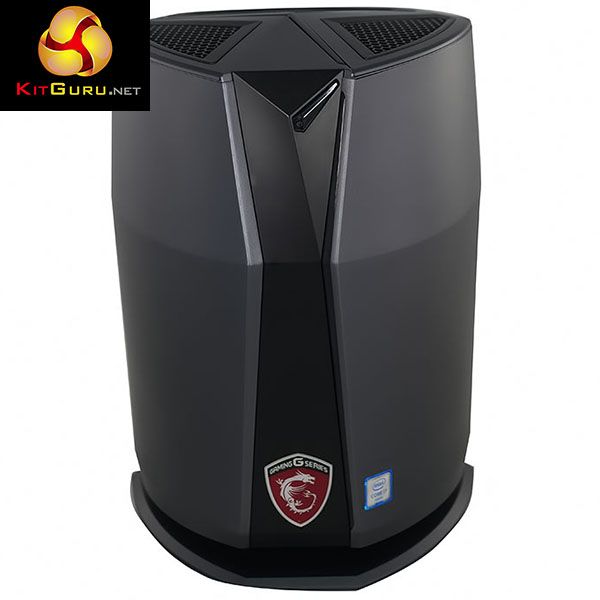 We are impressed by the number of USB ports and consider the two USB 3.1 type C connections to be a major bonus as they should provide plenty of scope for adding peripherals and external devices such as more storage. If you don't want the hassle of an Ethernet cable you can easily connect the MSI Vortex with the integrated Wi-Fi.
Using the Dragon Centre software to change the LED light patterns and colours in the casing of the Vortex was curiously pleasing.
The biggest downside of the MSI Vortex is the price. Adding up the high end gaming hardware gives us a total cost around the £2000 mark. Clearly MSI has had to do some serious development work to pack the components inside this tiny chassis but even so a price of £2999 is a lot to swallow. If they managed to get the price down to £2,499 it would be a more appealing proposition.
Discuss on our Facebook page, over HERE.
Pros:
Tiny 6.5 litre form factor.
Superb 1080p gaming performance.
Smart styling, love the LED lighting.
Highly portable.
Loads of USB 3.0 and 3.1 connectivity.
Killer Combo Wi-Fi and LAN.
Blazing fast PCIe NVMe SSD in RAID.
1TB hard drive for bulk storage.
Dragon Centre software is useful.
Cons:
Graphics performance suffers at 4K.
No front I/O connections.
High price.
KitGuru says: MSI Vortex is a tiny gaming powerhouse but it comes at quite a price.