For many, Ray-Tracing and its associated technologies represent the next major evolution in video games – akin to the shift from 2D to 3D or SD to HD. Until now however, Nvidia's solution, which has proven to be the market leader in the technology, has been somewhat hampered by its device support (or lack thereof). It has now been officially announced that RTX support will be coming to ARM-based devices.
As part of the Game Developers Conference, Nivida showed off its RTX technology running on an ARM-based platform for the first time. The demos in question utilised a wide breadth of Nvidia technologies, including DLSS, RTX Direct Illumination, NVIDIA Optix AI-Acceleration Denoiser, RTX Global Illumination and more.
Speaking on this new avenue for RTX, the vice president of engineering at Epic Games 'Nick Penwarden' said "NVIDIA extending RTX support to Arm and Linux has the potential to benefit games and industries such as automotive, where leading manufacturers use Unreal Engine not only for design visualization but also for digital cockpits and infotainment. We always welcome powerful features and SDKs that can be leveraged across many platforms."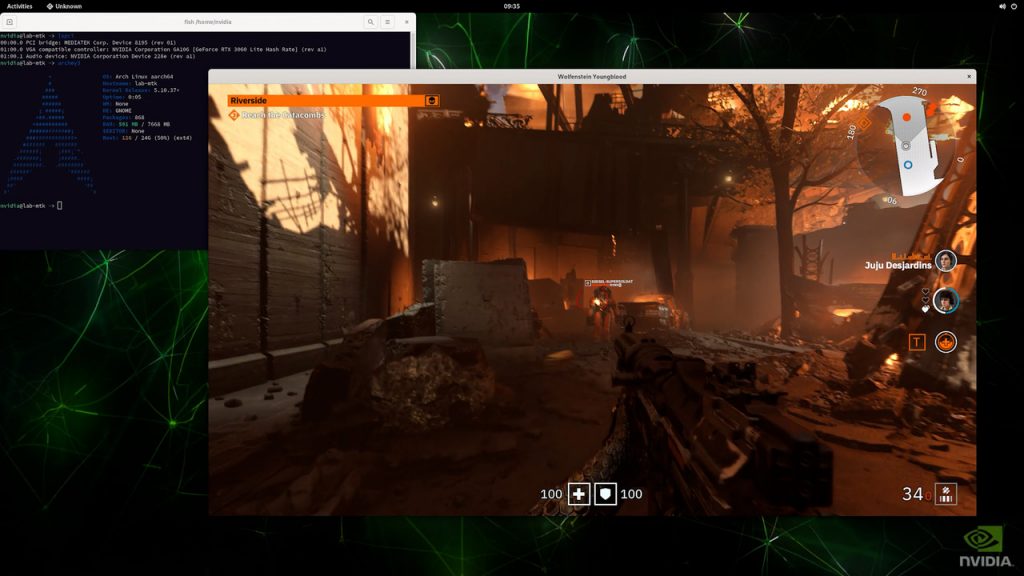 Mathieu Muller, the senior technical product manager of high-end graphics at Unity mirrored these sentiments, saying "RTX support for Arm and Linux opens up new opportunities for game developers to provide more immersive experiences on a wider variety of platforms," adding that "with GeForce RTX's cutting edge graphics features, Unity developers targeting Arm platforms will have more tools in their toolbox to create with."
Many of Nvidia's best technologies have historically been limited to a select number or type of processor, reducing its potential to become a global standard – despite how innovative the technology may be. It is therefore exciting to see them bringing RTX technology to ARM-based devices – making Ray-Tracing that much more accessible.
Discuss on our Facebook page HERE.
KitGuru says: What do you think of this news? Do you own any ARM devices? Is Ray-Tracing the next big thing in your opinion? Let us know down below.