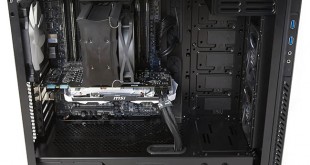 Intel launched Skylake this week and obviously much of KitGuru's focus has been on the new architecture and supporting motherboards from partners such as ASUS. But what if you need more processing cores and a gaming system that has greater potential to double up as a personal workstation? Overclockers UK have released their new Titan Riptide X99 system with that goal in mind. With a price point almost identical to a similarly spec'd Skylake system does the 5820k powered Titan Riptide actually make more sense?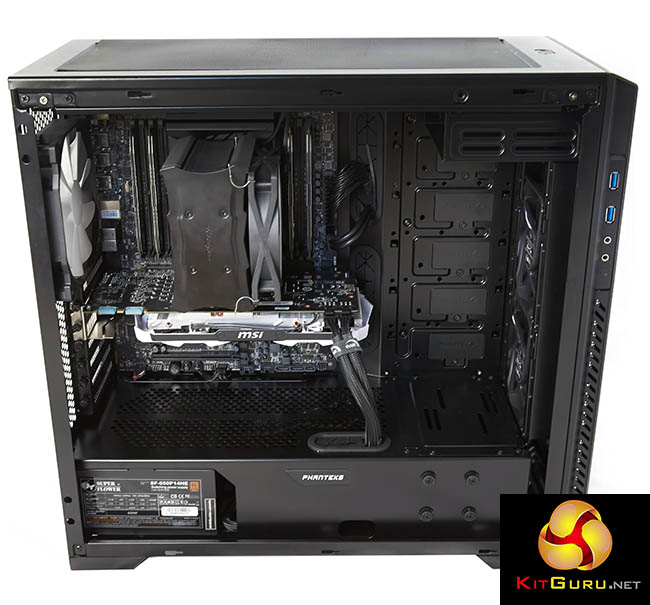 Prices of the 6 core i7 5820k have dropped in recent weeks, and the processor is now available for £299.99 inc vat (HERE) – only £10 more than the 4 core i7 4790k (HERE). This is at time of publication, OCUK can change their pricing quite often.
Overclockers UK Titan Riptide X99:
Intel 5820K 3.30GHz (Haswell-E) Socket LGA2011-V3 Processor @ 4.2ghz.
SuperFlower FX 650W '80 Plus Bronze' Power Supply – Black.
Phanteks Enthoo Pro M Midi Tower Case with Window – Black.
TeamGroup Elite 16GB (4x4GB) DDR4 PC4-19200C16 2400MHz Quad Channel Kit – Black.
Samsung 120GB 850 EVO SSD 2.5″ SATA 6Gbps 32 Layer 3D V-NAND Solid State Drive.
Seagate Barracuda 2TB 7200RPM SATA 6Gb/s 64MB Cache.
Alpenföhn Matterhorn Black CPU Cooler.
MSI X99S SLI Plus Intel X99 (Socket 2011) DDR4 ATX Motherboard.
MSI GeForce GTX 970 4GB OEM – GTX970-4GD-5TBW/OC.
Price: £1189.98 inc vat. (HERE)