Microsoft Corp.'s Xbox One game console have been criticized for relatively low performance compared to Sony Corp.'s PlayStation 4 for a number of times. Late last year Microsoft enabled some additional computing horsepower in its system, but game developers yet have to take advantage of that. At least one software designer said that Microsoft's action could actually boost performance in games.
Microsoft's Xbox One video game system is powered by a custom system-on-chip featuring eight general-purpose AMD "Jaguar" x86 processing cores. While six of the cores have been available for game developers, two were reserved for the operating system and Kinect functionality. Late last year Microsoft allowed game designers to use seven out of eight x86 cores (i.e., unlocked the seventh CPU core), but so far not a lot of software makers have truly used the capability, or at least have not talked about it yet.
Jehanne Rousseau, chief executive officer of Spiders, the company behind The Technomancer game, is the first game developer to talk about benefits that "extra" general-purpose core could bring.
"We are not using it yet but this is only a matter of time," said Mr. Rousseau, in an interview with Gamingbolt. "This is very interesting for us to have access to this processor. We will use it to do a part of our computations to smooth the frame rate. In fact, we designed our new engine to be very flexible about the number of processors. With mainly in mind the numerous PC designs, but this will also be useful for this seventh processor."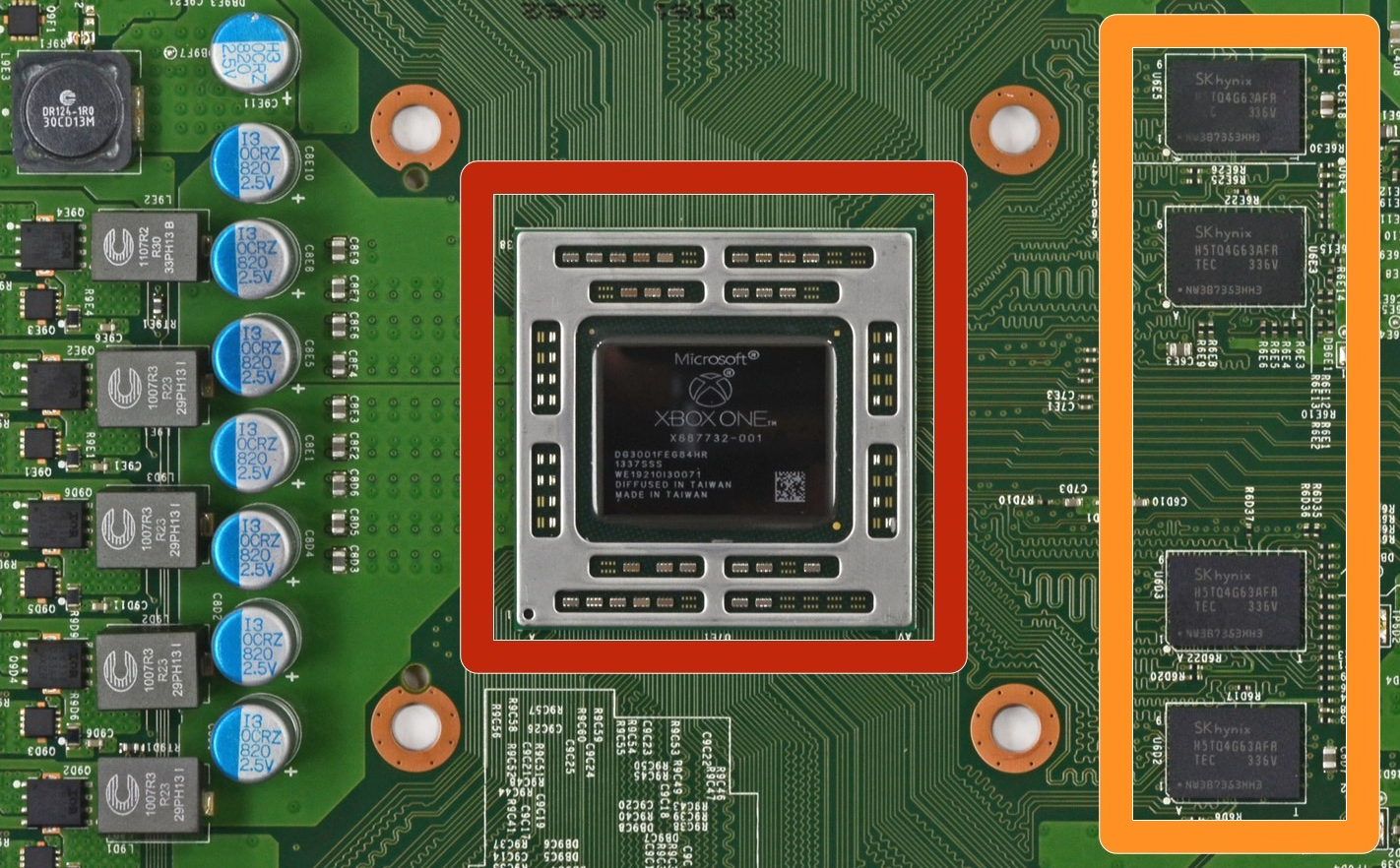 AMD's semi-custom SoC for Microsoft Xbox One. Image by iFixit.com
The seventh core can be utilized in multiple ways to boost performance of Xbox One. It can be used for artificial intelligence or real-time physics computing. Alternatively, it can be used to just feed the data to the graphics processing unit to boost framerates.
Discuss on our Facebook page, HERE.
KitGuru Says: While it is obvious that more is better when it comes to the number of CPU cores, it remains to be seen how fast game developers learn how to use the seventh core. For example, game engines designed in 2013 – 2014 use only six x86 cores of the Xbox One SoC and enabling another core will not speed them up unless programmers get back to their code.