Sony Computer Entertainment has introduced a new colour variation of the PlayStation 4 video game console at the E3 trade-show. The new flavour will come in "glacier white" and will be available worldwide starting this fall. Since the PS4 is already very successful on the market, the company decided not to change any other specifications of the console.
The new "glacier white" PS4 will come with the DualShock 4 wireless controller featuring same colour. In addition, Sony will sell the DualShock 4 controller in the "Urban Camouflage" style. Pricing of the white console and the new DualShock 4 controllers will remain on the current levels, just customers will have more options to choose from (black, white, camouflage, etc.). Gamers in the U.S. will also have an opportunity to buy the glacier white PlayStation 4 with bundled Destiny video game from Bungie for $449, but there is no information whether the kit will be available in the U.K. or Europe.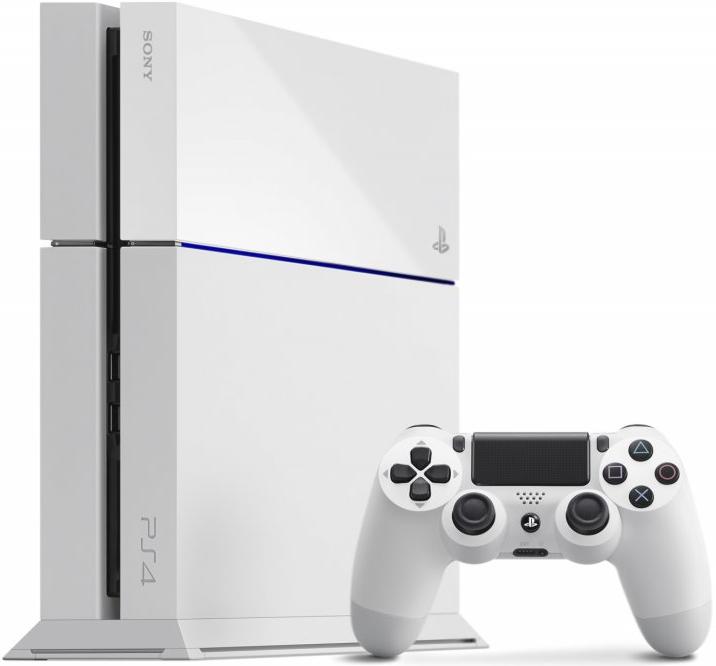 While it is noteworthy that Sony has managed to once again leave Microsoft Corp. behind with the white version of its latest video game system, it should be noted that the new colour scheme may not be exactly what gamers need.
One of the things that many owners of both Microsoft Xbox One and Sony PlayStation 3 want are systems with larger storage. While it will be possible to plug additional drives to the consoles, models with 1TB or 2TB internal hard drives could be just what customers with loads of games and content need.
Since the PlayStation 4 is still early in its lifecycle, it is obvious that Sony Computer Entertainment does not need too many additional models just now: the PS4 is still very popular and with additional colour scheme it simply got even more attractive. The company will have an option to launch a 1TB PS4 sometimes in 2015.
Discuss on our Facebook page, HERE.
KitGuru Says: The glacier white version of the PlayStation 4 looks very good. It will be interesting to see whether the addition of the white model will further increase PS4's popularity…