Although the rhythm method is one that non-religious organisations might mock or deride as ineffective, it turns out that if you take that sort of idea and mix it up with smart tracking, it actually becomes very effective. Natural Cycles is an application that tracks the user's temperature over time and can give women a very accurate way of testing their fertility – so much so, that it's almost as effective as the pill.
The app works in conjunction with a smartphone compatible thermometer and over time gives tracking and predictive analysis for when women are most and least fertile. This is then divided into red and green days on a calendar, letting them know when it's 'safe' to have sex with little chance of pregnancy and when it isn't.
In a recent study by Karolinska Institute, Sweden,  of women aged between 20 and 35 who utilised the app, it was discovered that statistically, five out of every thousand women would likely fall pregnant if following the app's advice. In contrast, three out of a thousand women who took their combined contraceptive pill every day would fall 'accidentally' pregnant.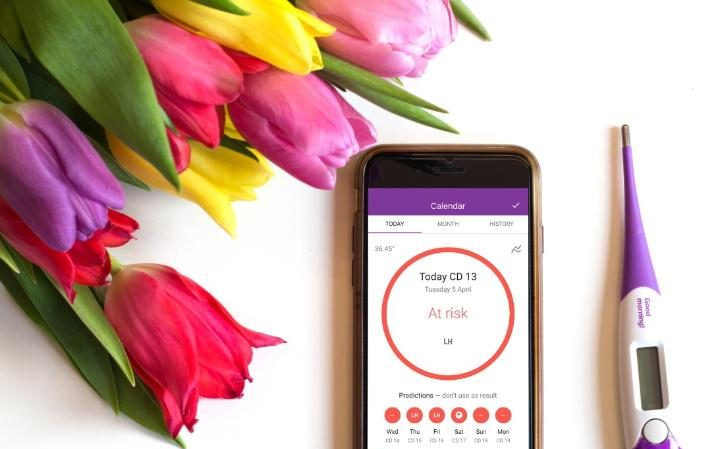 When the app wasn't followed quite to the letter, the chances rose to 70 out of a thousand, while in comparison to those who didn't follow the use of their pill correctly all the time, that number was a higher 90 out of 1,000.
Due to the potential side effects of hormone based contraception, this is being hailed as a major study by the Natural Cycles app team, not only because it validates the app's usefulness, but has the potential to unburden women from hormones that they may rather do without.
Of course Natural Cycles can also help couples become pregnant if that's what they want too, giving women a heads up when they are at their most fertile.
The app itself costs $9 a month to subscribe too, though if you pay an upfront $70 (£50) fee, you also get a smartphone thermometer too (as per the Telegraph).
Discuss on our Facebook page, HERE.
KitGuru Says: This is great news for those that really wish they could do without the pill and other forms of contraception.