In preparation for the Halo Master Chief Collection going on sale tomorrow for Xbox One, the Halo team will be having a launch party tonight in London's BFI IMAX to celebrate. It's going to be big and it's going to be loud, but with a pedigree like the Halo franchise, you'd expect nothing less. 
While likely not quite as spectacular as the Halo 4 launch, which made everyone look to the skies of the capital, taking over the iconic BFI site is, nonetheless quite impressive. Game stores will also be open for a midnight release as well for those of you who want to pick up the new title in just a few hours time.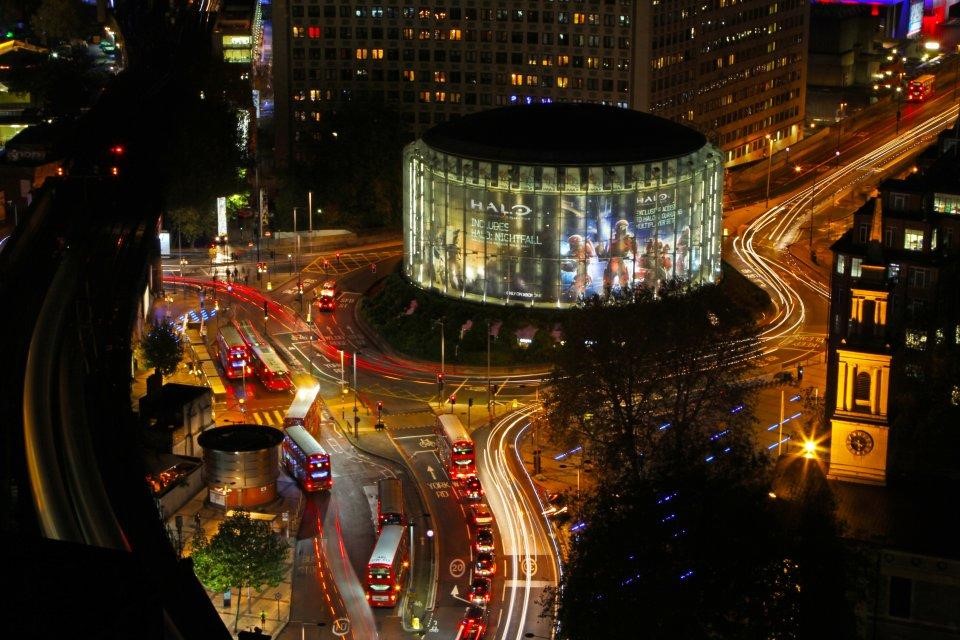 In similar events held around the world the Halo Master Chief Collection is being launched as the next installment in the Halo Universe. The game contains almost all of the single player and multiplayer content released with previous games, with much of it being remastered to take advantage of the Xbox One's added processing power. Unfortunately despite the Blu-ray disk full of content and a 20Gb day one download not everything runs at 1080p as Matthew discussed here.
Still, with mostly positive reviews and that added nostalgia factor, I think a lot of Halo fans will be playing this over the next few days on their Xbox One. Now if only they would release it for PC…
Discuss on our Facebook page, HERE.
KitGuru Says: Are any of our Kitguru readers planning on attending this launch tonight or will you be picking up a copy of Halo MCC tomorrow?