If you're in need of a DVD player or something to access Netflix with a bit more oomf than you set top box  (oh and it plays games too), Microsoft is set to offer some new bundles for its Xbox 360 console this Christmas, one of which will come with unique colour scheme for the system and the bundled controller.
The first bundle, will come in a dark blue with turquoise trim, as will the controller if you buy it at Walmart. The bundled games will be a physical copy of Call of Duty: Ghosts, along with a download code for Call of Duty: Black Ops 2, if you didn't quite have enough run and gun gameplay to be getting on with. Anyone buying this 500GB version of the last-gen system will also get a month of Xbox Live Gold, to encourage some online play and give access to certain unique Live features.
The expected price is $250 (£153)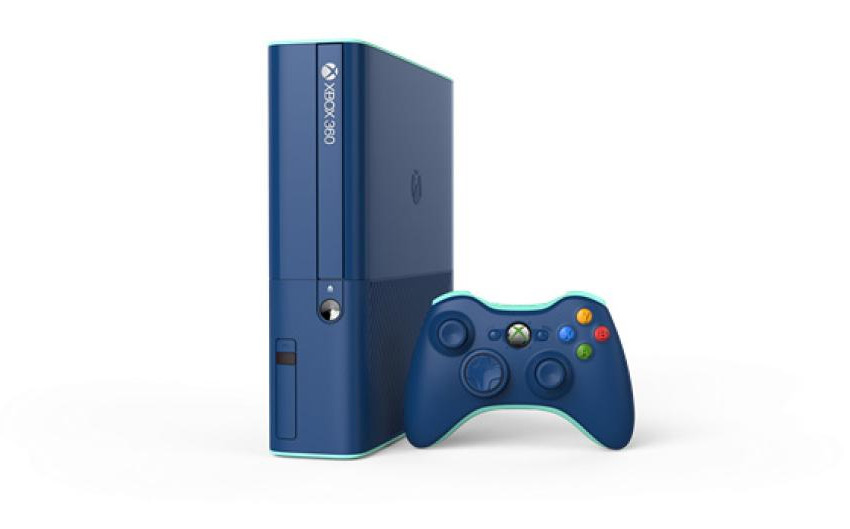 The second bundle Microsoft is pushing is a 4GB Kinect bundle at other US retailer Target, which comes with the Kinect motion tracking camera which was recently pulled from the Xbox One bundle and a few specific games, including Forza Horizon, Kinect Sports and Kinect Adventures.
Like the other Christmas bundle it too will cost $250. However, Microsoft has suggested that either or both could be made available elsewhere in the world before long, so we may get a UK price in the near future.
Discuss on our Facebook page, HERE.
KitGuru Says: I would imagine most people that want an Xbox 360 have one at this point, but perhaps there's still a few others out there that might like one. What about you guys?