Update: It turns out that the pictures that appeared online earlier this month of the rumoured Nintendo NX controller, have been confirmed as fakes by the person behind the posting. They even uploaded a video showing the creation of the 3D model used for the images and how they overlayed some of the supposed in-game graphics to great effect.
[yframe url='http://www.youtube.com/watch?v=EpkA2MPgmAg']
The only caveat to the whole thing is that there was no explanation about where the more convincing images that appeared yesterday came from, though as EG points out, it seems likely now that those are fakes too.
That may not be entirely true though, as Nintendo's patent still stands. It could still make a controller that look like this – it just seems likely that these images aren't of it.
Original Story: It was only a few days ago that we saw rumoured images of Nintendo's in-development controller for its next-generation console, the codenamed NX and now we might have more. These don't show a game in progress, but do lend more credence to the idea that the controller will have joysticks layered over a touch screen, letting players game through their fingers, with no face buttons to speak of.
Similar to the original patent filing for the controller and the follow up images we saw last week, these images show a controller sized piece of kit, with a pair of joysticks and a large glossy surface – suggesting of a touch interface.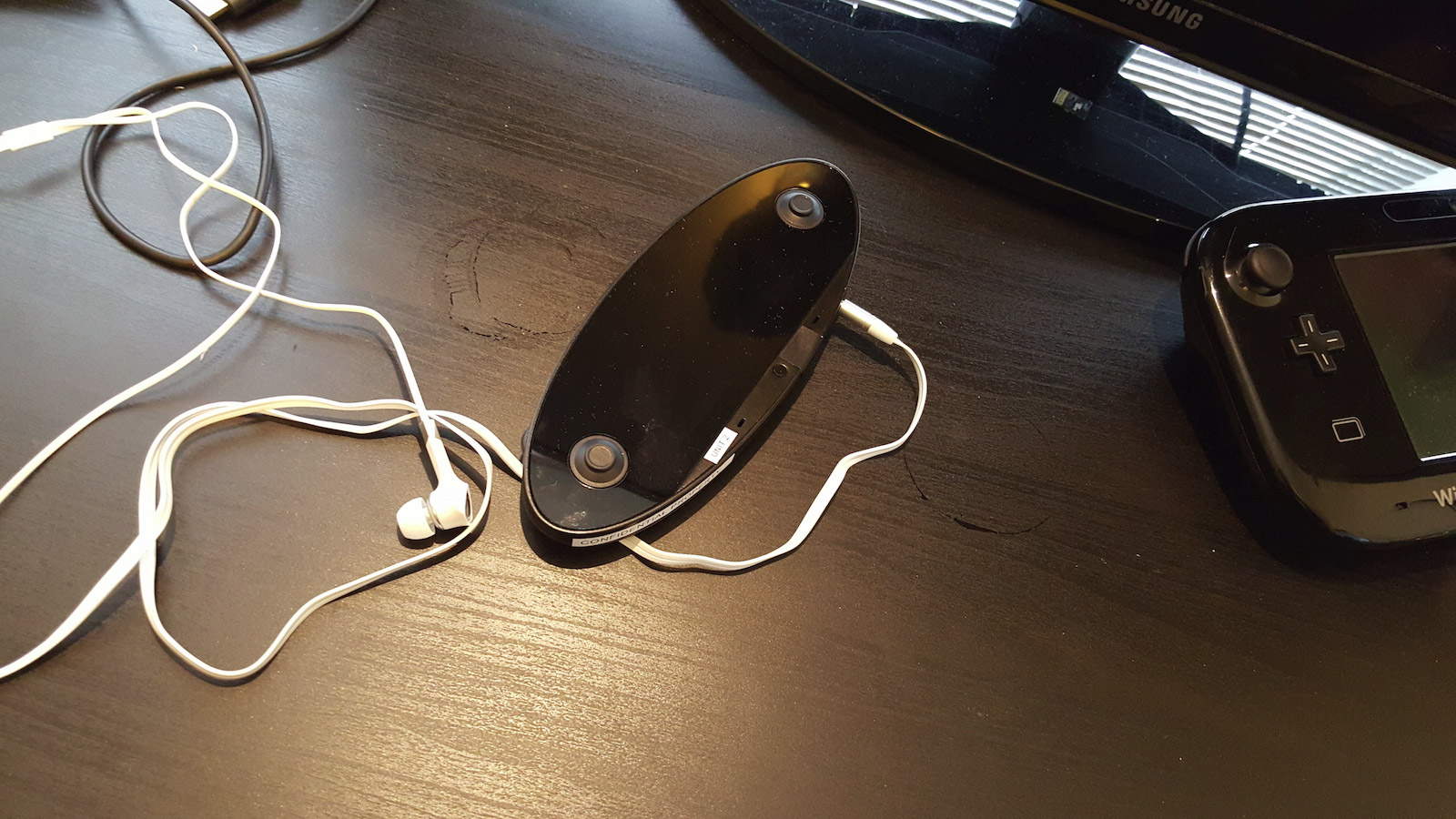 Where these new images do offer us some extra details, is in contextual size and cable connectors. In both shots, we see a pair of 3.5mm connector earplugs hooked up to it via a small port on the underside. We can also see its relative size in comparison to the Wii U controller, coming in at about two thirds of the length and a third of the height.
Although just as much rumours as these hardware shots, the Redditor who originally posted them did have some details on it too. They confirmed the 3.5mm audio connector, suggested that there is haptic feedback for on-screen buttons, that the rollers along the top act and feel like a mouse scroll wheel and that only part of the joysticks move.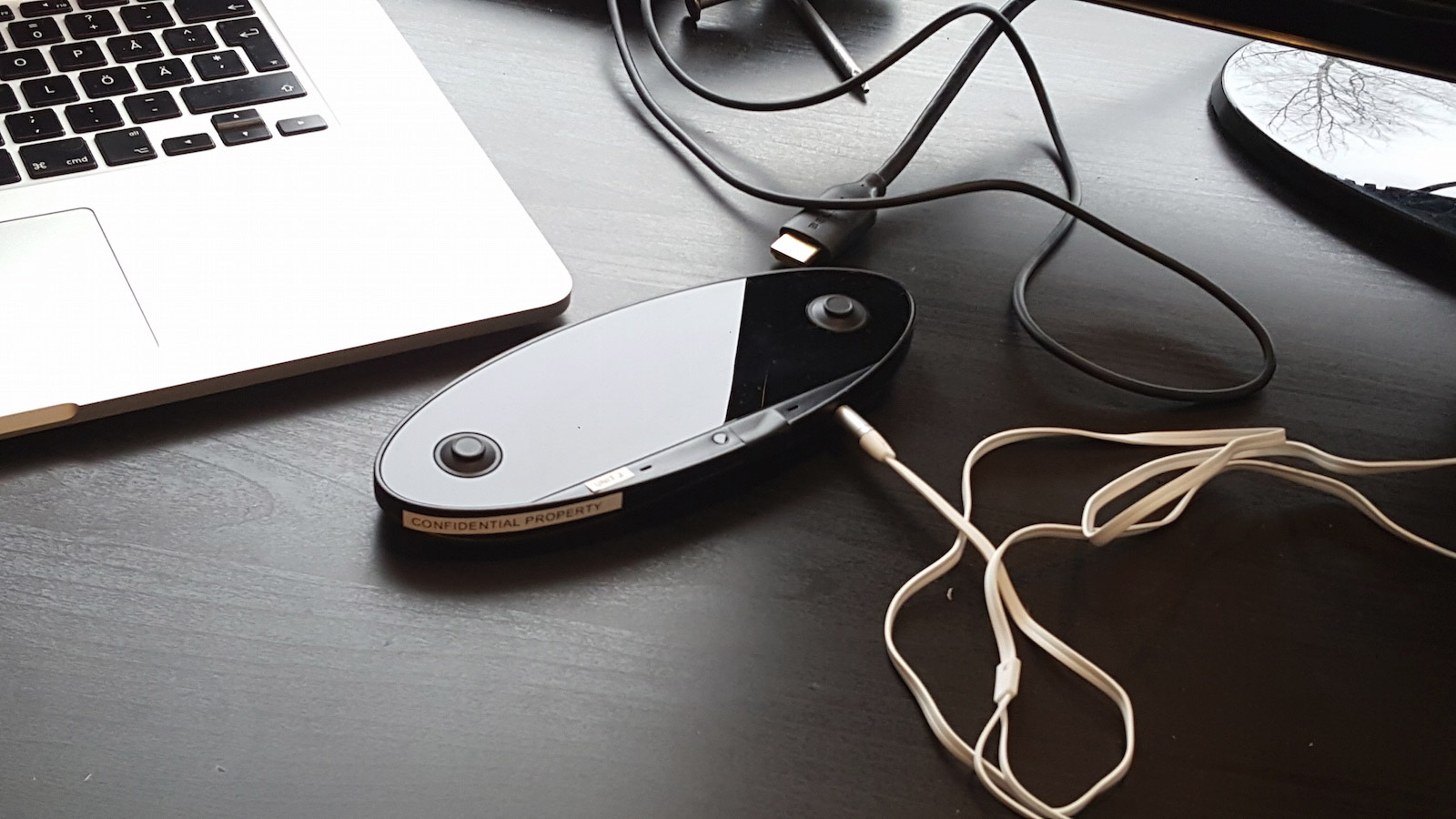 Take this all with a pinch of salt until more confirmation comes in, but don't expect anything official from Nintendo until E3 later this year at the earliest.
Discuss on our Facebook page, HERE.
KitGuru Says: Although we don't know for sure if this is the NX controller, it's looking more and more like it might be. What do you think of the design?