Back in 2014, the Steam Boy was revealed and was set to be the first handheld Steam Machine, allowing PC gamers to play some of their games on the go or stream more demanding titles from a desktop. Then last year, the project was renamed the 'Smach Z' and put back out there on Kickstarter for crowd funding. Unfortunately, there was no working prototype at the time and as a result, the project was cancelled for a while.
Now, the SMACH Z team have launched the Smach Zero website, listing out the project's ambitions and asking for applicants to help work on the first prototype before heading back to Kickstarter armed with a tangible product.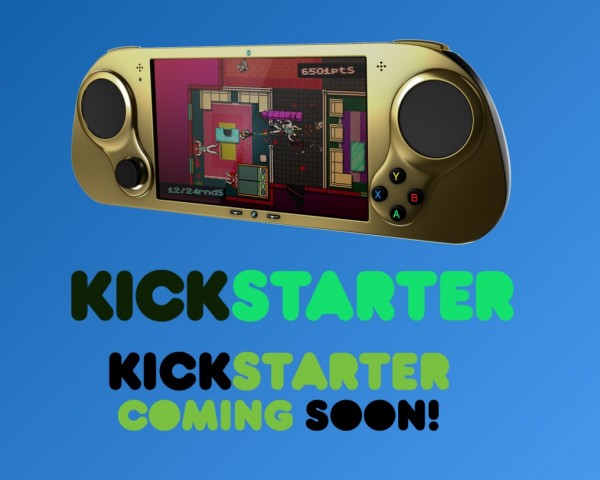 The site goes over some of the handheld Steam Machine's specifications, including an AMD SoC, which will allow you to play some of the less demanding indie titles available on. There will also be a 5-inch 1080p screen, a battery capable of lasting five hours or so, 4GB of RAM and 64GB of internal storage with a PRO option in the works with 8GB of RAM and 128GB storage.
One of the bigger features of the SMACH Z is the 'Magic Z-pads', which are like magnetic faceplates for you to put your own D-Pad, face buttons or analogue sticks on to.  Finally, the site lists that the Kickstarter will be back 'soon' though we don't know exactly when.
KitGuru Says: The handheld Steam Machine concept is one many are interested in but the lack of a working prototype hindered the initial Kickstarter campaign. Some weren't too keen on the new name either though there could be legal issues involved with calling it the Steam Boy and we know for sure that Nintendo isn't one to shy away from legal action.