Back in July, we found out that Bungie is getting a helping hand with Destiny 2 from two extra studios, Vicarious Visions and High Moon. While this is to keep content, particularly DLC flowing at a decent pace, this also means that PC players won't suffer like they have with past titles with both versions running in sync.
Bungie's PC lead David Shaw and Vicarious Visions engineering lead Thomas Gawrys spoke with PC Gamer on the matter, stating that the "goal is to keep everything the same across all our platforms," but the company realises that one design might not be sufficient for both platforms.
Luckily, this means that "once we get through that window of intentional staggering of content, when DLC 1 comes out, when DLC 2 comes out, all of those will be day and date with PC." Unfortunately, this "staggering" of content is expected to continue a little beyond tomorrow's PC release, as PvP Trials has been delayed until a week after launch.
While Destiny 2 is set to receive extra content, expansion packs and even updates at the same time across both platforms, there has been "some work to allow us to tune things for PC, just because we wanted to be ready if we needed to do something drastic," stated Gawrys.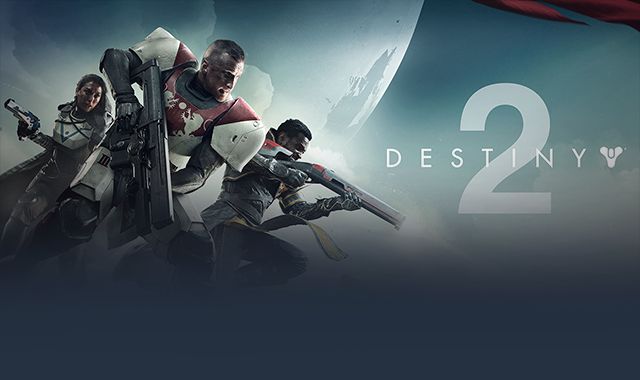 "That whole 'one design build' that I mentioned this morning is really the goal," added Shaw. "That work we did, we don't want to get stuck in the lurch like 'oh god I wish we could tune this one rocket launcher separately', we built stuff that will allow us to diverge if we need to, our intent is to stay as similar as possible, but we'll see what happens."
A primary example of this is how Destiny 2's gun combat, much like its predecessor, is built with a controller in mind. The PC version might need to deviate from the old formula if the gun meta doesn't balance well with mouse and keyboard. Gawrys is aware of this, stating that while it's "tough" to predict, "people are going to play things differently, people are going to have a different experience with input, and people are going to have different opinions."
"We absolutely are going to monitor the game once it comes out," Shaw reassures. "And we won't be just listening to the 'what is Destiny saying?', we'll be specifically listening to what PC players are saying. Are they having different challenges? As we get crash reports we'll be differentiating by platform and saying 'okay what does PC need?' So if we find things that are problematic we certainly will be eager to address them."
Destiny 2 releases on Blizzard's Battle.net tomorrow, October 4th. It is currently available for pre-loading and drivers have just been released by Nvidia in preparation for the title.
KitGuru Says: This is a unique development style for a console game making its way to Windows, and as a PC player, I must say that I hope this sets a new standard across multi-platform games. Will you be picking up Destiny 2 on PC?