Back in 2016, a dissatisfied backer of Star Citizen managed to claim full refund of $3,000 from developer Cloud Imperium Games after filing a complaint with the District Attorney of Los Angeles. As much as this was thought to have set a precedent, breaching the 14-day Kickstarter refund period, a small claims court has since denied backer Ken Lord from seeking a $4,496 refund on the same grounds.
Lord has been a backer since the original crowdfunding campaign in 2012, where Star Citizen managed to amass over $2.1 million from backers. Originally pegged to launch at the end of 2014, Lord claimed that the game had changed considerably since it debuted. This ranged from removing a planned multiplayer co-op mode with its spin-off shooter Squadron 42 to mandatory first-person parts that Lord's multiple sclerosis prevents him from playing easily.
"My hands shake badly," Lord explains to Motherboard. I have tremors… They just recently confirmed that you have to do the first-person shooter thing to get through Squadron 42. I can't do that, I just can't do that. So my money's stuck in a game I can't possibly play."
Upon trying to explain this to the developer, Lord's refund request was swiftly denied with no follow-up. Feeling ignored, he filed a 5-page letter to the company explaining the legal action he would take if his request went unnoticed a second time. Cloud Imperium Games and subsidiary Robert Space Industries (RSI) ignored Lord once again, prompting him to file a small claim against the companies.
"Our Terms of Service provides refunds for 14 days after each pledge is made, but company policy is to refund anyone who has second thoughts for up to 30 days after their pledge, no questions asked," RSI said in a statement. "Outside of this window, we still consider refund requests for exceptional cases, but generally at that point the funds need to be considered available for development. This policy is actually very generous when compared to nearly any other gaming company—most publishers would not allow any refund at all after players have downloaded and played for several hours."
RSI pointed towards Lord's experience with Star Citizen's beta test, not only proving that Cloud Imperium was set to deliver a product in exchange for his money, but also that many of his 61 pledges came after the developer amended its terms of service to limit remedies to binding arbitration out of court. Although this was not present during Lord's initial pledge, he is said to have accepted this and continued purchasing with additional funds.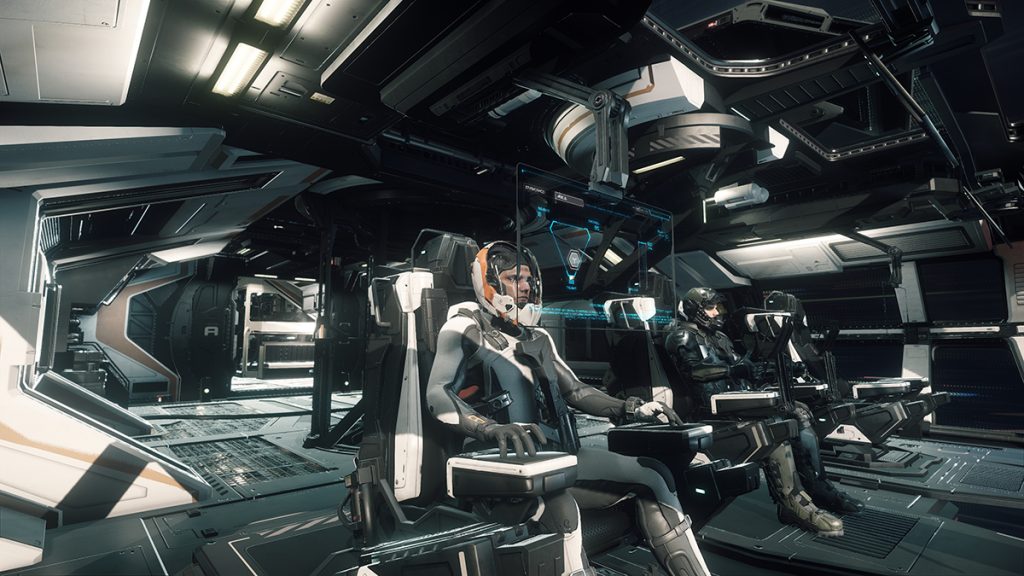 In fact, RSI has updated Star Citizen terms of service to include approximate 4 major changes since the original draft, increasing its allowance of refunds from items not being delivered "within 12 months after the estimated delivery date" to "within eighteen (18) months" in 2015. This was subsequently changed in 2016 to remove any time frame and instead replaced with reference to refunds being acceptable where "RSI has ceased development and failed to deliver the relevant pledge items and/or the Game to you." A further update in 2018 changes "Game" to "Pledge items" in order to cover all subsequent purchases, explicitly stating that backers "irrevocably waive any claim for a refund of your Pledge Funds except as set forth in the preceding sentence."
The successful 2016 claim for a refund was bound by 2015's terms of service as the player had not accepted subsequent changes. Lord, however, is bound to the latest iteration of the clause as per his last purchases. "CIG/RSI successfully argued that the arbitration clause should be applied to transactions even before the clause existed," states the court, leaving Lord to explore the potential of an appeal.
KitGuru Says: Star Citizen is an ambitious project, one which I truly do hope to see fully come to life at some point but I must admit that it's no longer what anyone expected. Still, crowdfunding is an investment more than it is an outright purchase and should always be treated as such. Do you feel like Lord deserves a refund?