Today we are back with another comprehensive game benchmark video, this time we are looking at the hotly-anticipated Dying Light 2. Developed by Techland, Dying Light 2 is the sequel to 2015's Dying Light, but it uses the brand-new C-engine, with plenty of ray tracing features included. We benchmark over thirty GPUs in the game, looking at a range of settings and resolutions, while also exploring ray tracing, DLSS and FSR.
With Dying Light 2 using Techland's new C-Engine, replacing the ageing Chrome Engine that powered Dying Light, we can see a decent selection of adjustable settings in the video menu. Most are light-related settings, including Ambient Occlusion, Global Illumination and Shadows, but there are also options for Reflections, Fog Quality, Particles and more. It's not as extensive as Red Dead Redemption 2 or Cyberpunk 2077, but there's a decent selection here – and Techland is already working on exposing more of these video settings, which will only afford end-users more control.
Test System:
We test using the a custom built system from Cyberpower, based on Intel's Alder Lake platform. You can buy your own system from Cyberpower HERE.
CPU

Intel Core i9-12900K

Motherboard
Memory

 Corsair Dominator Platinum RGB DDR5 5200MHz (2 X 16GB)

CL 40-40-40-77

Graphics Card

Varies

SSD
Chassis
Corsair 5000D Airflow
CPU Cooler
Power Supply

 Corsair 1200W HX Series Modular 80 Plus Platinum

Operating System

Windows 11 21H2

Resizable BAR

Enabled for all supported GPUs
Driver Notes
AMD GPUs were benchmarked with the 22.2.1 driver.
Nvidia GPUs were benchmarked with the 511.65 driver.
For our benchmark scene, we used a section early on in the game where the player has just arrived in Villedor and you are trying to get down to the Bazaar. Many of you who have played the game will know the early forest section is even more demanding, so I did think about benchmarking there, but after playing through the first three or-so hours, I just don't think that's necessarily representative of the overall experience, as past that initial hour, you're in the city. This section I benchmarked sees the player jumping off platforms, running on the rooftops and getting on a zip-wire, so it's pretty representative of Dying Light 2's core gameplay.
1080p High Benchmarks
1440p High Benchmarks
2160p (4K) High Benchmarks
Performance is heavy in Dying Light 2, no doubt about it. Across the board we can see lower than average performance figures, with even the likes of the GTX 1650 Super unable to achieve a locked 30FPS at 1080p High settings. The Vega architecture does do quite well however, with the RX Vega 56 comfortably out-pacing the GTX 1070 and even matching the GTX 1080 at both 1080p and 1440p.
For those playing at 1440p however, several GPUs struggle to offer 60FPS, including the usually reliable RTX 2070 Super. In fact, the RTX 3060 Ti was the first GPU we tested that maintained above 60FPS, so gaming at a higher than 1080p resolution is quite a tall order at maximum image quality settings.
Preset Scaling
There is some degree of scalability afforded by Dying Light 2's video settings. Above you can see a comparison of the different in-game presents – Low, Medium, and High. I have also added what I call the 'Absolute Minimum', as the Low preset doesn't actually turn every IQ setting down to their lowest values – contact shadows and ambient occlusion can actually be disabled entirely if you want, though considering the performance gains are marginal over the Low preset, it's not advisable.
Dropping from the High preset to Medium wins back 19% extra performance, or almost 10FPS in this instance, while dropping from Medium to Low will boost frame rates by another 27%. Dying Light 2 doesn't seem massively scalable overall, there's definitely some scope for improving performance but it's not amazing. Techland has stated they are looking to expose additional video settings though, which may well help.
1080p Low Benchmarks
1440p Low Benchmarks
Even when gaming at 1080p using Low settings, a number of GPUs still struggle with this title. The likes of the ever-popular GTX 1060 and GTX 1650 Super being unable to maintain 60FPS, with settings basically as low as they will go, is definitely a bit disappointing. The frame rates are still playable, particularly if you have a variable refresh rate display so you will probably be fine, but again it would be good to see a bit more scalability to improve frame rates further. Both the GTX 1070 and RX 6500 XT do pretty well here though, averaging over 65FPS, with the 1660 Super capable of 74FPS on average.
Low settings at 1440p, however, is too much to ask of this calibre of GPU. The performance from the 1660 Super and GTX 1070 isn't dreadful, but personally I would rather use this class of card at 1080p to boost frame rates that bit higher.
1080p High Ray Tracing Benchmarks
1440p High Ray Tracing Benchmarks
2160p (4K) High Ray Tracing Benchmarks
For a detailed look at image quality with ray tracing disabled and enabled, please do check out our video at the top of this page. Otherwise, it's pretty obvious that enabling all of the game's ray traced effects has a pretty significant impact on the frame rate – even at 1080p, only the RTX 3080 and RTX 3090 can maintain above 60FPS with ray tracing turned on. At 1440p, even the RTX 3090 falls short of that, while 4K gaming with ray tracing becomes quite choppy no matter what GPU you own. Thankfully, the game does also support both DLSS and FSR to boost performance, both of which are examined in our video.
Closing Thoughts
That's been it for our look at Dying Light 2 on the PC, and overall I'd say it definitely has its moments, but there are areas to improve upon. Credit has to go to Techland, they have already come out and been very transparent with what they are working on for the PC release, and I hope exposing some extra video settings can help overall scalability, as right now performance can be very tough, particularly on those with older or low-end GPUs, even when using the Low preset.
Those with beefier rigs that are ray tracing capable will definitely want to tinker with the RT settings, as in my view it really is transformative. Without ray tracing, I find the game can look a bit flat in terms of its lighting, and quite 'last-gen' overall, which may well be a consequence of the development delays – Dying Light 2 was meant to come out in early 2020 initially, so it does seem to be a bit of a cross-gen engine.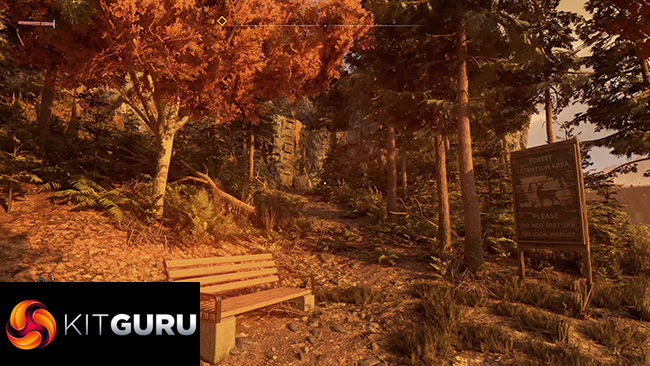 In terms of overall performance, it is definitely on the heavy side, with lower than average performance numbers. I do think it is a mostly good-looking game, but some areas do look a bit bland, I'd like to see some higher quality textures and I did notice a couple examples of animation hitching, so there is definitely room for improvement.
GPU performance between AMD and Nvidia cards is fairly balanced though, despite this title being sponsored by the green team, AMD GPUs still perform as well as they should and the Vega cards clearly punch above their weight. Nvidia's biggest benefit really does come from DLSS though, which certainly can make the game much more enjoyable for those with RTX GPUs.
Discuss on our Facebook page HERE.
KitGuru says: Have you been playing Dying Light 2 – what do you make of the performance? Let us know how you've been finding it.