League of Legends developer, Riot Games is planning birthday celebrations to mark the 10th anniversary of the game, with a "digital event", in-person activities at regional Riot offices and a special edition of Riot Pls that will be streamed live.
The 10th anniversary of League of Legends will soon be upon us, with the games developer Riot Games having some special events lined up for League of Legends fans. The studio has pencilled in 15th October for Rioters worldwide to kick off celebrations in-game and across digital platforms from 10 AM PDT.
"Rioters around the world will be spending the whole day celebrating with streamed activities and digital experiences". Said Riot in a newsletter. "Many of our regional offices are also planning in-person events and activities. Check your local League of Legends channels on 10/15 to discover what's happening in your region. We look forward to making this a special day with you!"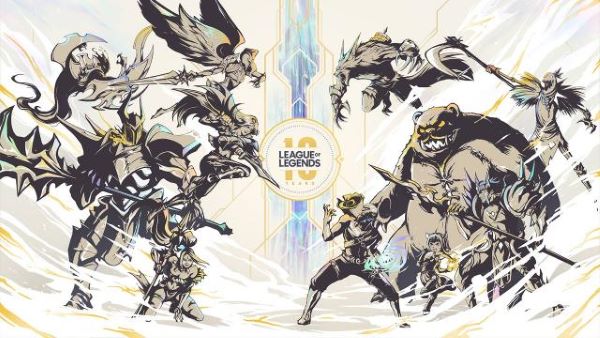 The studio mentioned to tune in at 6 PM PDT to special 10th anniversary of Riot Pls which will be live-streamed, where they will be sharing a first look at this years SR preseason and TFT's "set two" content.
For those of you who don't have a regional Riot office within a reasonable distance. Riot Games also shared a list of activities they have planned for the North American side of the celebrations. All times listed are for the PDT time zone:
10 AM– Rioters worldwide kick off a day of celebrating with you – in-game and across digital platforms.
2:30 PM– League and TFT showmatches airing live Twitch and YouTube
5:30 PM– League 10-Year Celebration pre-show hosted by Dash
6 PM– Riot Pls: 10th Anniversary Edition
KitGuru says: Will you be joining in with Riot Games to celebrate the 10th anniversary of League of legends with fellow fans of the game?