Nightdive Studios and Alcon Entertainment have partnered up to remaster the Blade Runner video game. Developed by Westwood Studios, known for its work on the Command & Conquer franchise, the original game launched for PC in 1997.
Although the game shared its name with the movie, it wasn't a direct adaptation. In Blade Runner, you play as detective Ray McCoy, a hunter of rogue replicants and human-like androids, in a cyberpunk Los Angeles. Despite not being an adaptation, both the movie and the game share some characters, and the "game's narrative runs tangentially with the events of the film". Blade Runner the video game has sold over one million copies since its release. As if that wasn't enough praise, it won the computer adventure game of the year award at the first DICE Awards.
Louis Castle, Westwood Studios co-founder, has stated in an interview made in 2015 that the source code of Blade Runner "had been lost" when the developer moved. This relocation resulted from EA's buyout of Westwood Studios, in 1998. Five years after they were bought, the developer moved from Las Vegas to merge with EA Los Angeles.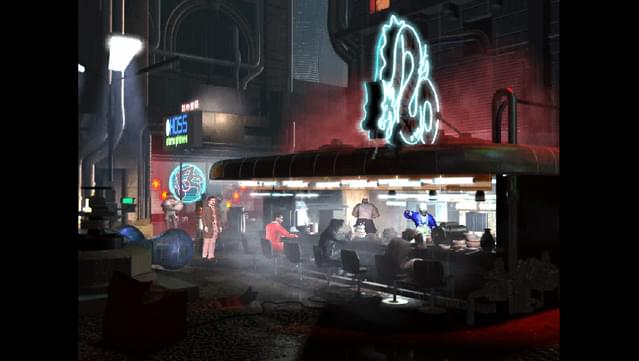 According to Hollywood Reporter, Nightdive's head of business development Larry Kuperman admitted that the "source code was lost". To make the remake possible, Nightdive had to reverse engineer the code and import it to the studio's KEX engine. KEX engine is Nightdive's tool that allows the developer to "do console ports of classic titles, even in the face of quite challenging situations". The KEX engine was used to port Turok and System Shock to modern platforms.
The remaster of Blade Runner will be named Blade Runner: Enhanced Edition. This remaster will feature "polished and premium restoration", updated character models, animations and cutscenes, widescreen resolution support, keyboard and controller customisation and more. The original translations will also be ported into the remaster.
Blade Runner: Enhanced Edition is expected to launch later this year for Steam, PlayStation 4, Xbox One and Nintendo Switch.
Discuss on our Facebook page HERE.
KitGuru says: Have you played the original Blade Runner? Will you try the remaster?