Microsoft might be keen to point out that turning off your Kinect will not suddenly give you an extra few frames per second in your favourite games, that's not the case for the devkits which will be getting an update this month to let them play around with the extra available GPU processing when the 3D camera is shut down. Already it seems developers are pledging their allegiance, as Bungie and others have announced their intentions to make use of the extra performance in their upcoming games.
This news appeared in the latest podcast by Major Nelson (via OXM), known to the squares as Larry Hyrb, where Microsoft's head of Xbox Phil Spencer played off the extra GPU gains as nothing more than typical for a new-generation console.
"This was a point where we actually looked at the GPU reserve that we had set aside when we launched. And you always set aside these reserves not exactly knowing how people are going to use the reserves, and we've got more work to do to bring the reserve down as we get more efficient with stuff we're doing in the platform."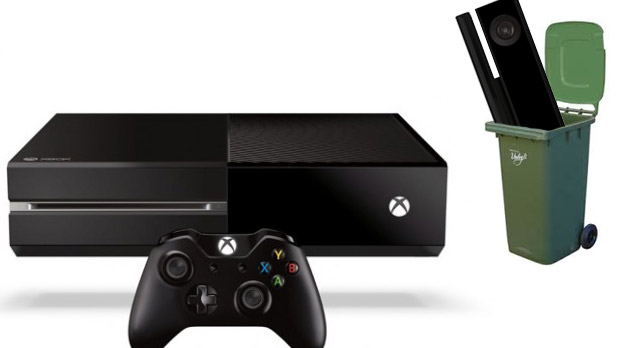 You weren't using it for anything anyway…
Ultimately he said, Microsoft wanted to give the developers the choice of using the Kinect or not. As happened last generation with the Xbox 360 though, the developers found out that there isn't much you can do with it beyond dance games and a few voice commands, which is why (among cost cutting and performance boosting to match the PS4) Microsoft is now selling the One without the Kinect and is releasing a new SDK to allow developers to play with the extra "reserve."
One of those is Bungie: "Even our friends at Bungie, and I've been spending a lot of time down there, they're going to pick up the June SDK update for Destiny, and they're going to up the resolution of Destiny based on this change. So I think it's just a great time for us," Spencer said.
KitGuru Says: This reads to me, like Microsoft wanted its developers to push the Kinect and when that didn't happen and it became obvious it was losing the current console sales race to Sony (and even the Wii U for now), it's opened up the field. It's great in that Xbox fans will now get a more capable console, but it's a shame in a sense that Microsoft has killed off almost everything that differentiated itself from Sony's offering since this generation was first announced.