One of the biggest gaming growth industries in recent years has been through mixed reality. Blending physical toys with a digital product has seen Amiibo become Nintendo's saving grace and Disney Infinity and Skylanders have earned billions a piece. Now though it seems it might have peaked, as Disney has announced it's cancelling Infinity.
This is quite surprising news, as Infinity has grown to a point where the game series and toys collectively are their own $3 billion industry. A new game has been released every year since 2013 and new figures have been released on a regular basis, unlocking new characters and ways to play the game – for a pretty penny.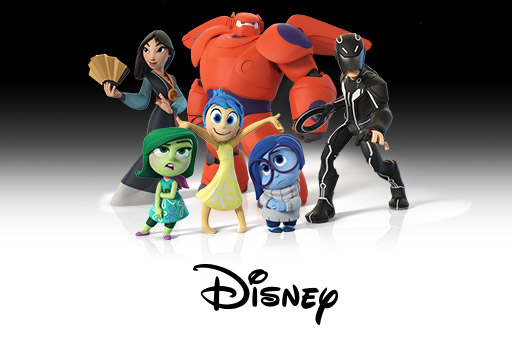 Sadness is driving the ship today
But it looks like there won't be any new games from the series, even though there are still a few more characters to debut. In the coming months we'll see Alice: Through the Looking Glass characters, as well as a new Finding Dory playset, but after that Disney Infinity will be officially at an end.
On top of that, Disney is also shuttering Avalanche Software, which developed Disney Infinity. This is after 21 years of operation, developing for almost every major console since the '90s. This is the end of an era.
I really don't know what to say man just thank you guys for everything I don't know really I feel like I lost a family?

— DJ AX (@AbdullahAX4) May 10, 2016
Staff at the company seem to have been unaware this announcement was coming, with many posting heart-breaking messages on Twitter about their time with it coming to an end. Fortunately a lot of job offers from other developers were sent their way, so hopefully they land on their feet.
"Our goal for Disney Infinity was to bring the best of Disney storytelling to life in homes around the world, and with your support we accomplished that. We hope you had as much fun playing the game as we had making it," said John Blackburn, general manager of Disney Infinity.
An unsubstantiated rumour doing the rounds suggests that this might be Disney's way of rebooting the series, getting a fresh faced team in to work on something new. It seems hard to imagine it doing away with such a profitable industry as Infinity.
Discuss on our Facebook page, HERE.
KitGuru Says: Perhaps Disney just wants to take the mixed reality gaming idea in a new direction. Why do you think it's shut down Infinity considering what a money spinner it has been?