If you've looked back on any of our previous coverage of Eurogamer Expo shows, you'll know that for all of the bluster and expense of the major, AAA titles on show, we love to spend time at the indie booths. That's where you find the weird and the wonderful and that's no different this year, with a huge collection of great games from smaller developers.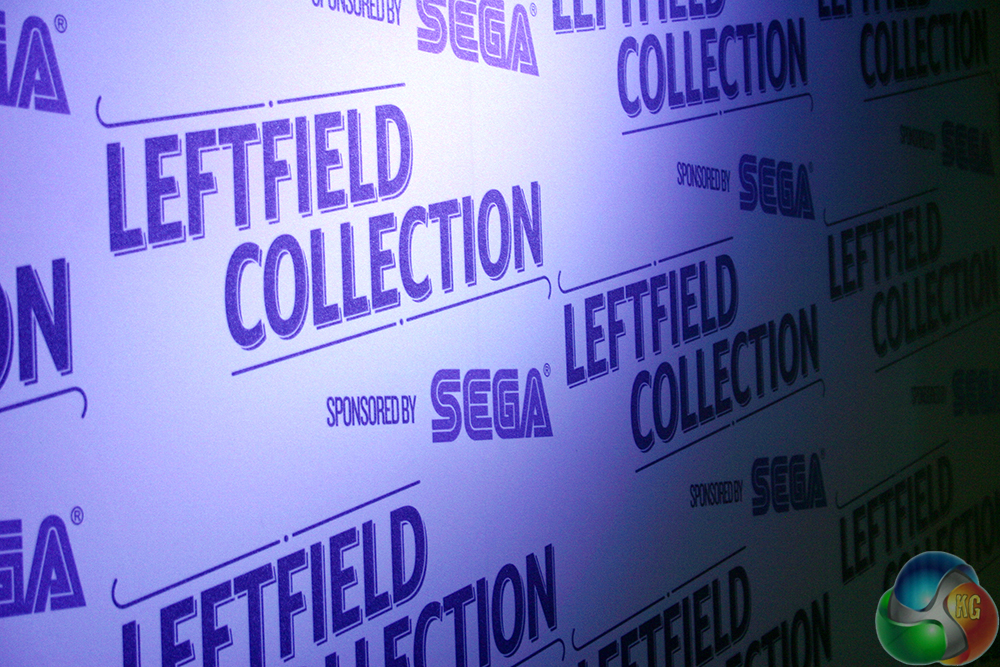 There are a few distinct areas within the EGX show that are worth exploring if you like your games a little lower budget and a little different. There's the main Rezzed area, which houses everything from Overcooked to The Turing Test; the Leftfield Collection, which has more experimental/conceptual games that are usually in the very early stages of development, and the National Film and Television School booth, which houses student's work.
Empires of the Undergrowth is an interesting game that could easily be described as Dungeon Keeper with ants. It's still very early on in its development, but once upon a time had its own engine and level editor. Moving on from that monstrous amount of work though, the developers are now seeking funding to create the final version.
It's an interesting concept and in its current form works well. It just has a long way to go until it's ready for prime time so here's hoping the original Kickstarter backers get a decent end product.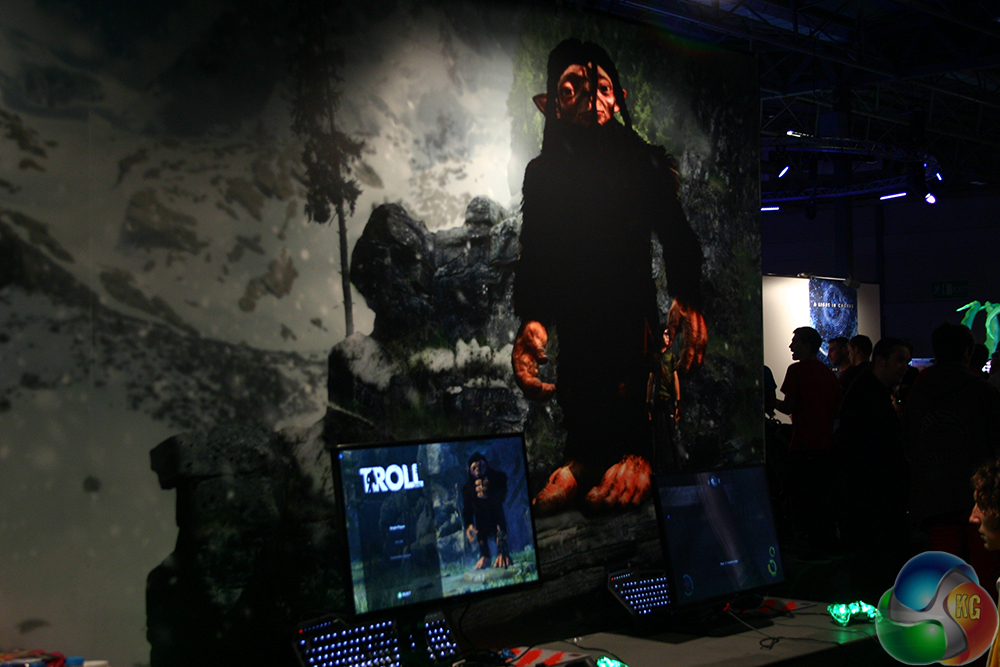 Troll and I is a title that puts you in the shoes of Otto and his friend, the troll. Together they must navigate puzzling environments, punch goblins to death and escape persecution from those who don't understand them. It's a good looking game and plays well. I'm interested to see how it does when fully released.
Like many Leftfield games, Boxer has a great looking art style and an interesting control mechanic. It's a local co-op game that has you swinging punches and blocking your opponent with dual thumbsticks. It's not the easiest to control, but that's the point. Think of it a little like a gorier, top down Gang Beasts, while stationary.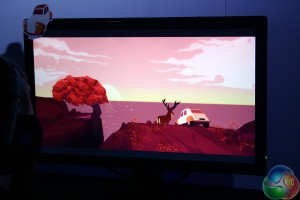 Far From Noise is a beautiful looking game that sees you sat in a car, teetering on the edge of a cliff. What conversational choices you make while talking to yourself and the environment around you will influence where the story goes. There's not a whole love of 'gameplay' here, but it is gorgeous to look at and I'm interested to play more.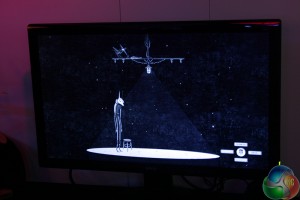 I must admit, Foramina totally stumped me. I spent 10 minutes pushing the stool back and forth and trying to figure out what to do but I couldn't. Coming back later I saw others had progressed, so don't let my lack of imagination dissuade you from this supremely creepy point and click title. It's mesmerising and haunting, with a great pen and ink art style.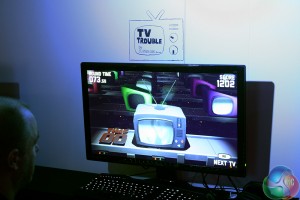 TV Trouble is a fun score-based game where you try and tune in as many old tube TVs as possible in a set period of time. You have to adjust aerials, click buttons and twist dials. It's sort of reminiscent of Keep Talking and Nobody Explodes, but without the threat of instant death should you make a mistake.
If you want to try the game yourself, you can download it here.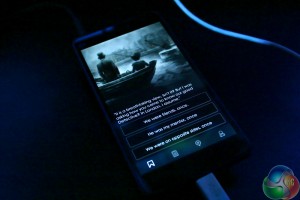 Silent Streets was the only mobile/tablet game I played at EGX, but it quickly hooked me in with the strong story and the interesting real-world walking mechanic, which has you walking set distances before unlocking the next chapter. Designed as a way to make walking more fun – perhaps when you get bored of Pokémon Go? – Silent Streets is something quite different from the norm.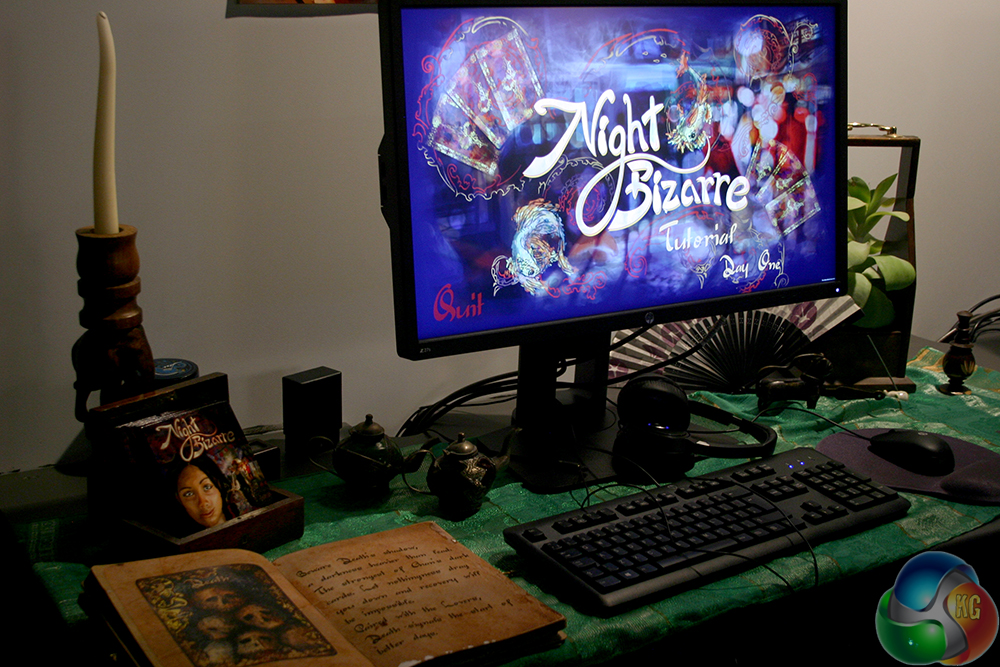 Winner of KitGuru's non-existent, Best Booth award goes to Night Bizarre, which puts you in the shoes of a fortune teller, who must use her skills with a tarot deck to tell people's fortunes. How you pick the cards and what order you place them ultimately gives your customers different fortunes. The game has you trying to make enough money to stay afloat, while pleasing your more traditional grand mother.
Characters will return later too, so you'll learn how your fortune telling affected their lives in the future.
Discuss on our Facebook page, HERE.
KitGuru Says: Unfortunately we just don't have time to play all of the games on show in the indie and Leftfield sections, but we did our best to hit as many as we could. Did you guys play any in particular you think we should have tried?