If you've read my earlier quick coverage of the AAA offerings at EGX 2014, you'll know I wasn't impressed by the idea of standing around all day. That wouldn't make for much in the way of interesting content for you guys and it certainly wouldn't have made for a fun day for this writer. So instead I spent most of my time at the Indie booths, which showed some interesting, funny, exciting and in some cases, stunningly beautiful games that are coming out over the next year. Some of them are definitely worth checking out and the best bit is, you don't need to queue to play them.
There are several indie sections at EGX. One features booths from universities, the National Film and Television school, Sega recruitment, Unreal engine developer chats and the main dev-session – a real working, learning area. Nearby was the somewhat professional indie area, where the more polished, less experimental  and – judging by their fancier booths – those that had a bit more money to burn, developers hung out, while off to the side was the Leftfield collection where the really bizarre and enticing games are.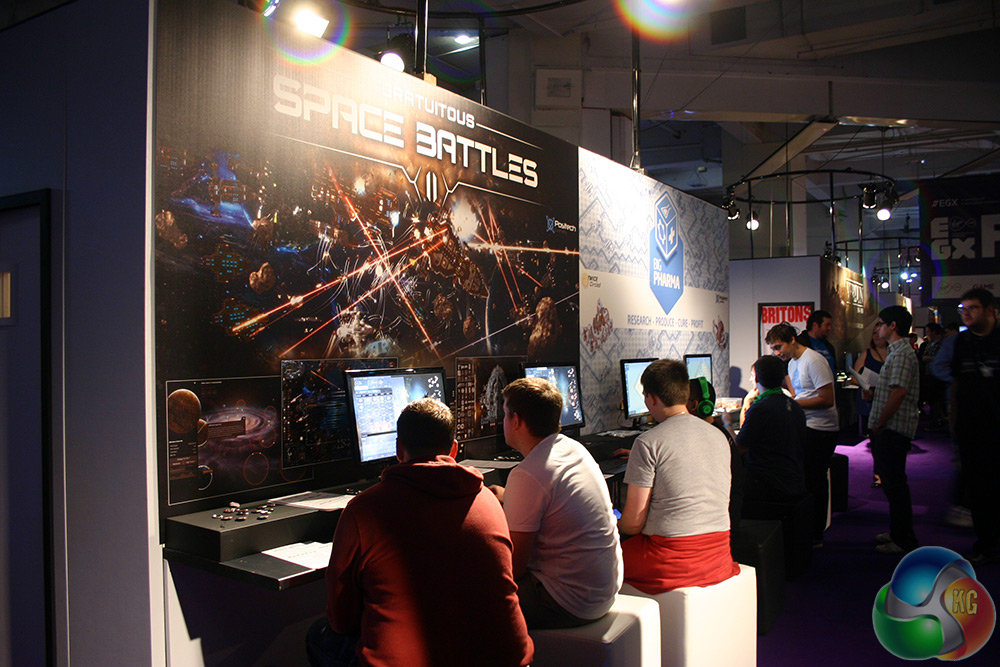 Positech Games was there, with founder and developer Cliff "Cliffski" Harris in attendance, showing off the latest build of Gratuitous Space Battles II, which is looking gorgeous. There's a lot more 'depth' in the battlescapes than the last one, making it feel more 2.5D than its predecessor.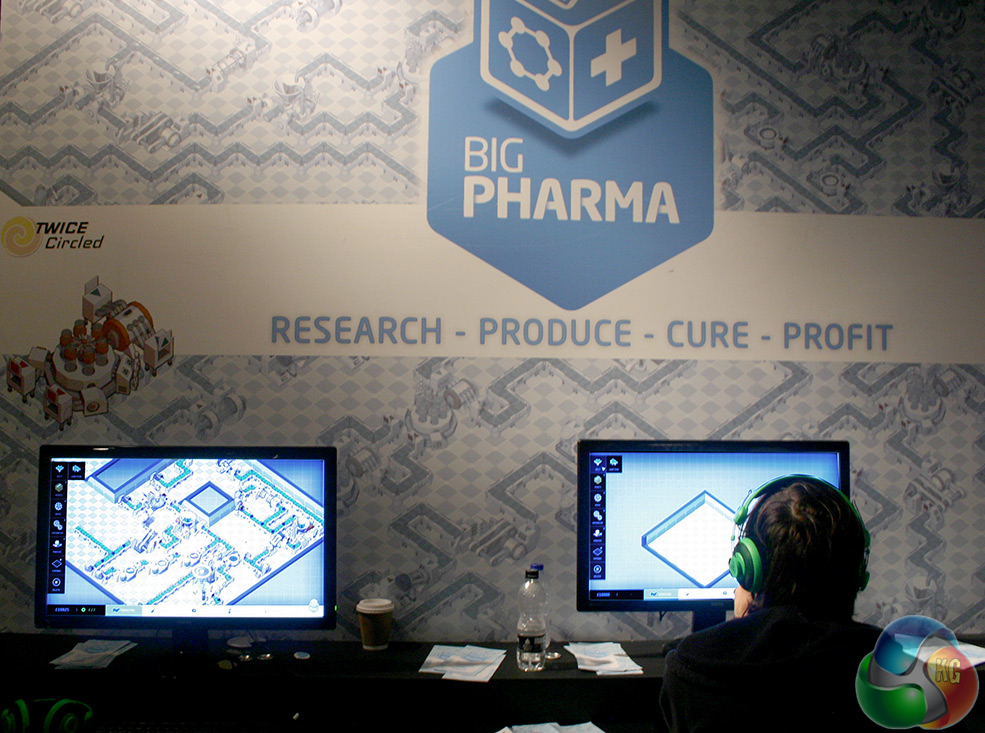 Next door to him was Big Pharma, which is bring published by Positech in the same manner as Red Shirt. Developed by TwiceCircled,  It's a strategic management title about developing drugs and packaging them up for sale. You'll need to avoid side effects like the developer favourite "anal leakage," and make a profit at the same time. Clearly inspired by Theme Hospital, Transport Tycoon and some of the other tongue in cheek management sims from the last couple of decades. One to watch for sure.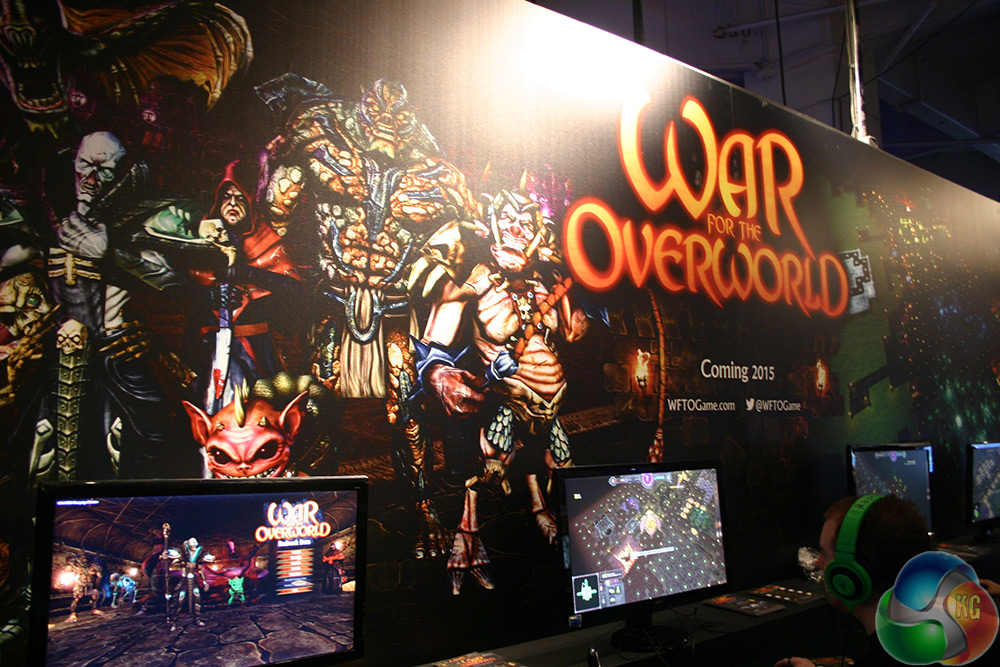 Speaking of titles inspired by Bullfrog classics, War for the Overworld is also available to try. Richard Ridings, the original narrator from the Dungeon Keeper games is in full flow, so just putting on a headset and listening to his instructions is a real treat. The game itself is coming along nicely though, with an almost finished multiplayer mode set to release with the official beta. The single player campaign is being saved for the 1.0 release, but that's not too far away at this point.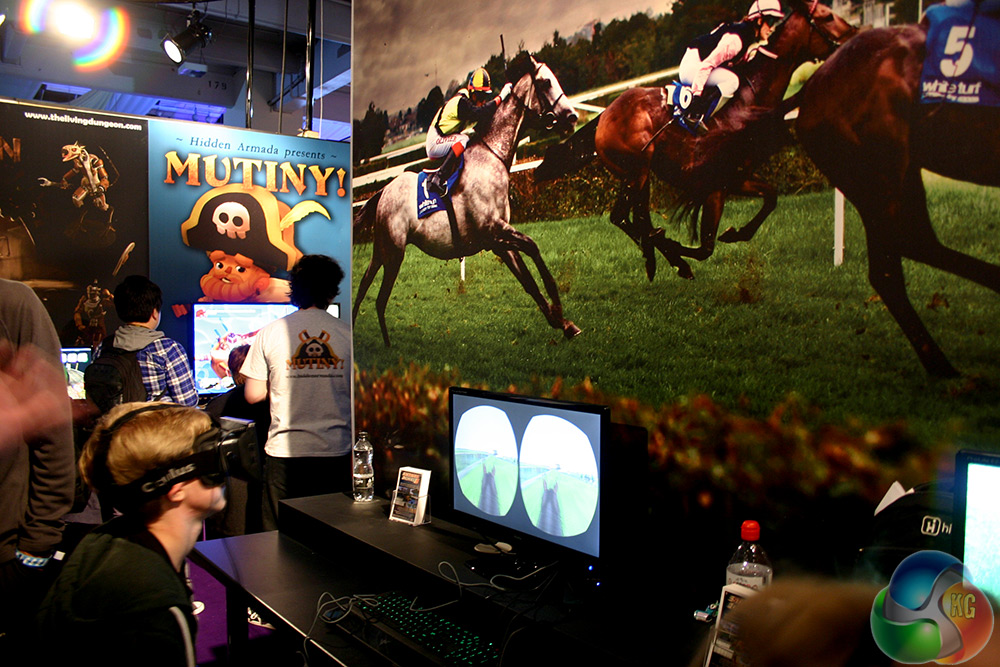 Virtual reality is becoming a far more common site at expos like this and it's leading to some new and interesting game ideas. Take Starters Orders 6, a long running racing management and simulator, that now comes with Oculus Rift support for the races. It's far from the prettiest game around, but if you fancy having a virtual ride on a horse without any of the dangers or exertion, this is quite a fun way to spend a few minutes at the show.