It's been two years since Riot games revealed that it had 67 million people playing every month, so there was some assumption that it might have stagnated. It turns out though that it's nothing of the sort and in fact has grown by a further 50 per cent, meaning there are now more than 100 million people playing league of Legends every month.
Announced during an interview with PCGamesN, Riot Games co-founder Marc 'Tryndamere' Merrill, said that it still surprised them how quickly the game was growing. Describing it as 'building the plane while flying it,' Riot is constantly trying to keep up with the game's expansion.
To date though there are 132 champions to play with, several maps and modes, ranked play, cooperative against AI, random additions now and again for temporary festivals and holidays – all of which is enough to keep 100 million people playing the game. While no doubt that audience has shifted eastward in recent years, clearly it's maintaining a significant portion of its player base that the overall numbers can continue to grow.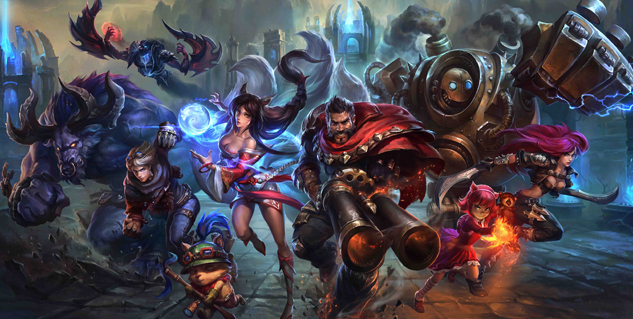 What's perhaps most amazing though, is that even though League of Legends is an entirely free to play game, it currently generates Riot more than $1.4 (£1.06) billion a year.
Riot knows that this position as the most played (non-mobile) game in the world may not last forever. There are constant challenges from other MOBAs and Esports that could threaten its crown. Although it has a comparably small user base, DotA 2 is certainly a potential competitor, as are the likes of games like Overwatch, which quickly garner massive player bases.
To keep them at bay, Riot plans to continue releasing champions, tweaking gameplay to make it more exciting to watch and competitive for the players, as well as introducing new features. Replays and a sandbox mode are planned in the future, as well as an entirely new client.
Discuss on our Facebook page, HERE.
KitGuru Says: I don't think I've played League properly since 2010. Once I realised the skills I'd need to learn to progress through the ranks, I packed it in. That and the toxic community at the time really made it hard to enjoy. Have the changes Riot made over the years made the experience any better since then?