If you're one of the many people that's been enjoying the benefits of solid state drives for some time, then chances are you've come across the problem that while your gaming load times might be faster, your team mates and opponents have been holding you back. To help end the problem of long load times in League of Legends, Riot Games has announced that its next patch, 4.13, will reduce load times by as much as 30 per cent.
This comes as part of a patch that's designed to promote "diversity" in the competitive side of League of Legends, which in this instance seems to be allowing those with weaker systems to load much more quickly and therefore get more games in, though Riot hinted that that is going to be a theme of its next few patches in the build up to the World Championships later this year.
However diversity is also the name of the game when it comes to champions, as many of them have had minor changes made to cooldowns and other base stats, meaning a lot of them are more versatile than they were before, so it should lead to different types being used in high level play. On top of that, "must-have" picks have been nerfed to make them less necessary for victory.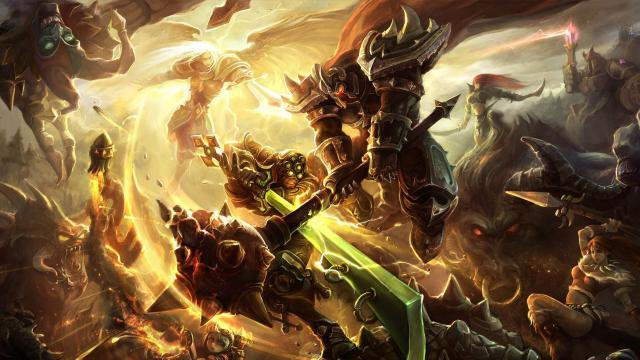 Along with that, the item store has had a shake up to be easier to navigate, especially for newer players and new search terms have been added, letting you find that item you want a bit quicker.
Team builder has also been improved to give more accurate picks, taking into consideration how many times a player has used a champion and what position they want to play them in, in order to match you with people that are closer to your skill level, as well as ones that want to play in a position other than yours.
For the full changelog, have a look here.
KitGuru Says: I was so glad they added team builder. Finally I could play games that didn't begin with the same "mid," "top", calls that always start fights before the game has even started. Quicker load times will be a nice addition too. It's better than being the slowest, but loading first every time is a major pain.