If you like games, then EGX, formerly the Eurogamer Expo, is a fun place to visit. It's got something for everyone, whether you're into shooters, RTS, puzzlers, card battlers or any other number of genres; you're catered for. However, as much as the big games are all exciting, with their large budgets and even larger booths, some of the most interesting, visually exciting and fun to play titles can be found in the indie section of the show.
That's why this year EGX expanded its indie offerings massively, bringing tens of games to bear for the consuming public to enjoy. Since we were part of that illustrious crowd for one day last week, we spent a lot of time among the up and coming devs and though we didn't manage to try out all of them, we did get to play a lot of games. Here are some of our favourites.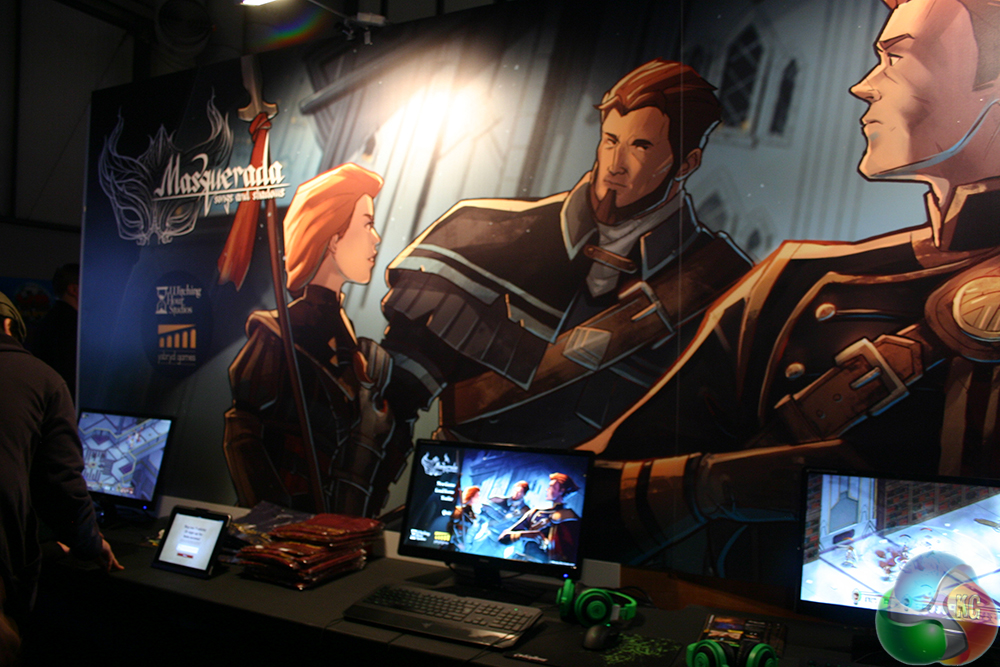 Masquerada was a game that caught our attention from way across the indie zone. Its hand-drawn art style has a real Banner Saga feel to it, though it's drawn in a French comic style and all based around wearing masks. It's a masquerade. Duh.
The gameplay is pausable-real time, with an isometric viewpoint and ability based combat. It stills needs a bit of polish, but it's looking fantastic and could easily be a break out hit if the story holds up.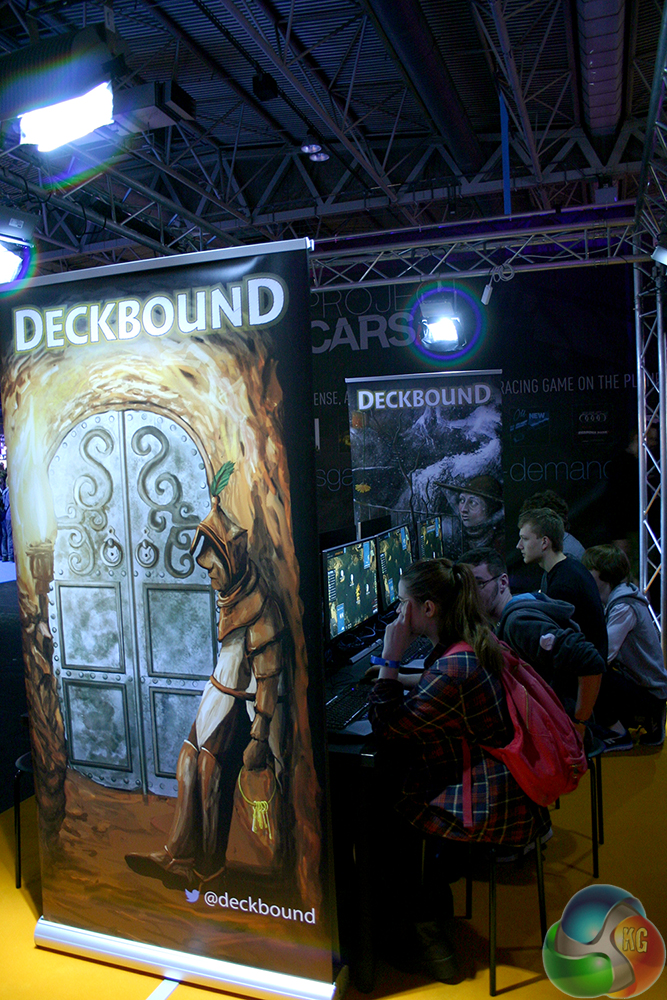 Deckbound was an interesting title, in that it's part of a trio of games. There's a collectible card battler, which sees you using card abilities to control territories and attack your opponent – think of it as Magic the Gathering with mercenary creatures you can dominate and control through combat. However those same cards can also be used in the in-development RPG from the same company and in another game too. All cards will be tradeable in game and in the real world, since they all have a unique Bitcoin-like ID.
It's a very interesting concept that's worth keeping an eye on. We felt like the Deckbound's visuals could use some work though.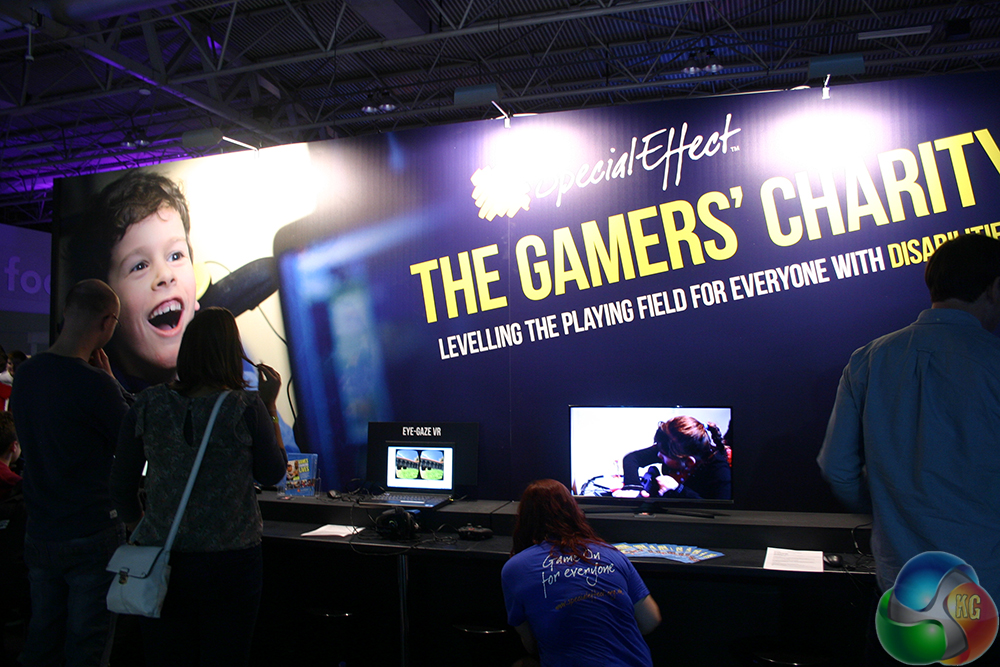 You might not imagine the Special Effect charity being a developer in its own right, but it does work on some amazing hardware configurations so that people with physical and mental disabilities can continue to play the games they love, even if their condition is degenerative. One thing it's been working on lately, is adding eye-tracking to virtual reality.
I tried it out and it's really well done. With a standard issue DK2, Special Effect now has eye tracking in game. How crazy is that? That's something that neither Oculus or Valve have even implemented yet. Apparently it is pretty expensive, which might be why, but it was an amazing experience that I hope we see more of in the future.
RIOT: Civil Unrest was a really interesting game. Instead of playing the young upstart rebels, you take on the role of the jackbooted thugs running the show. Chase down and arrest ringleaders, watch out for errant molotov coctails and try and control the unruly crowd.
Party Hard was a fun experience, with players tasked with murdering as many people at a party as they can, whilst remaining undetected. One player sweated away on one level for 20 minutes while an eager crowd watched on, as if he managed it, everyone was given a free Steam key. He managed it. Kudos to him for not choking under pressure.