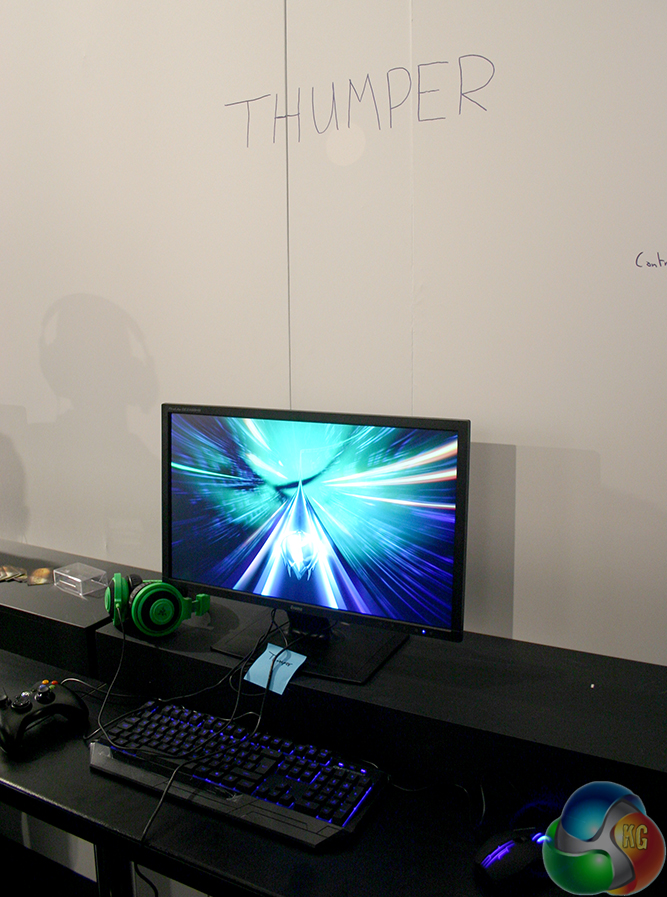 For all the pretty games that were on show at EGX, all the AAAs and the indies, the best looking in this humble writer's opinion, was Thumper. With no developer on hand and no information beyond its title, we didn't have a lot to go on when we sat down at the creepy looking track, racer… thing. It has a bit of an audiosurf feel, in that it's rhythm based, but there's a dark edge to it and some truly eye popping visuals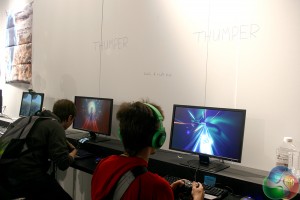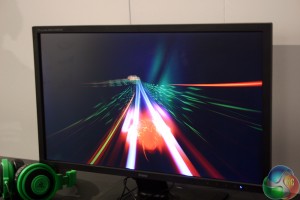 It's really hard to capture how aesthetically impressive this game is from just these images, so have a look at the short trailer below:
[yframe url='http://www.youtube.com/watch?v=vfOwkFvumuk']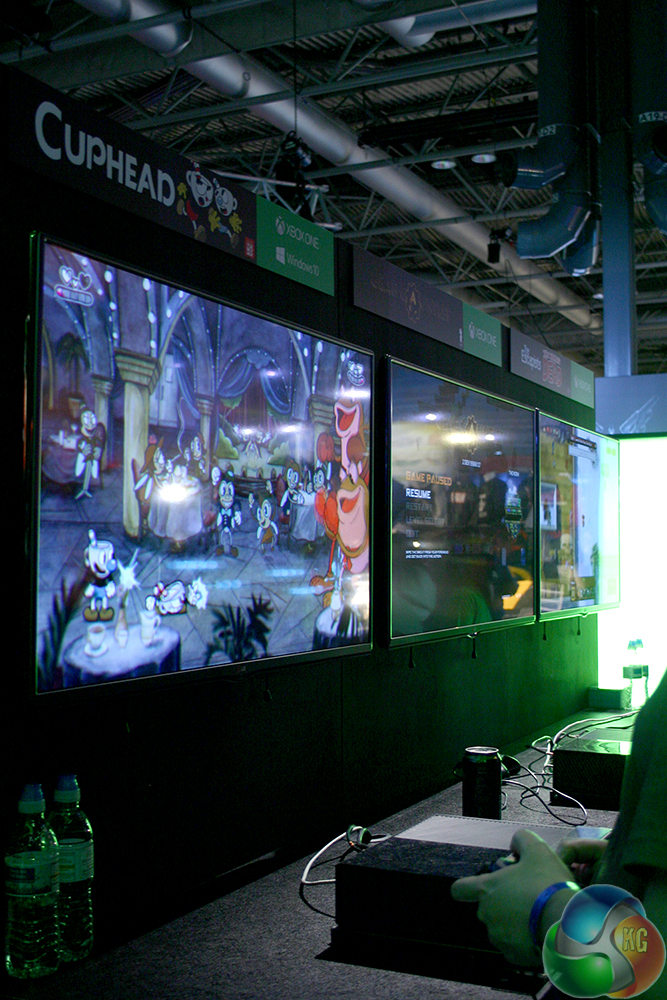 If there was a close second game in terms of visuals at EGX this year, Cuphead has to be it. The upcoming side-scroller is built to look just like cartoons from the '30s. It's simultaneously nostalgic and creepy in a wonderful blend of art and style.
Another visually impressive game on show that some may remember from a flash game from a couple of years ago, is Kingdom. A beautiful pixel management game with simple mechanics and engrossing gameplay. I just had another 20 minute run on the original, so imagine what increased scope and gameplay elements would be like.
In a similar style, Shelter is a deep feeling survival simulator in a post-apocalypse, iradiated landscape, where players must maintain their facility whilst sending a team out to scavenge and search for supplies. There's crafting, base building and survival elements, along with random encounters with strangers that may or may not be a threat to your group. It looks great, plays well and I'm excited to see more from it.
Space Ragers was an interesting concept, combining real world puppet fighting with in-game health bars and statuses. Those two people are literally punching each other's puppets and it's doing damage in-game. I think my dog could get behind that.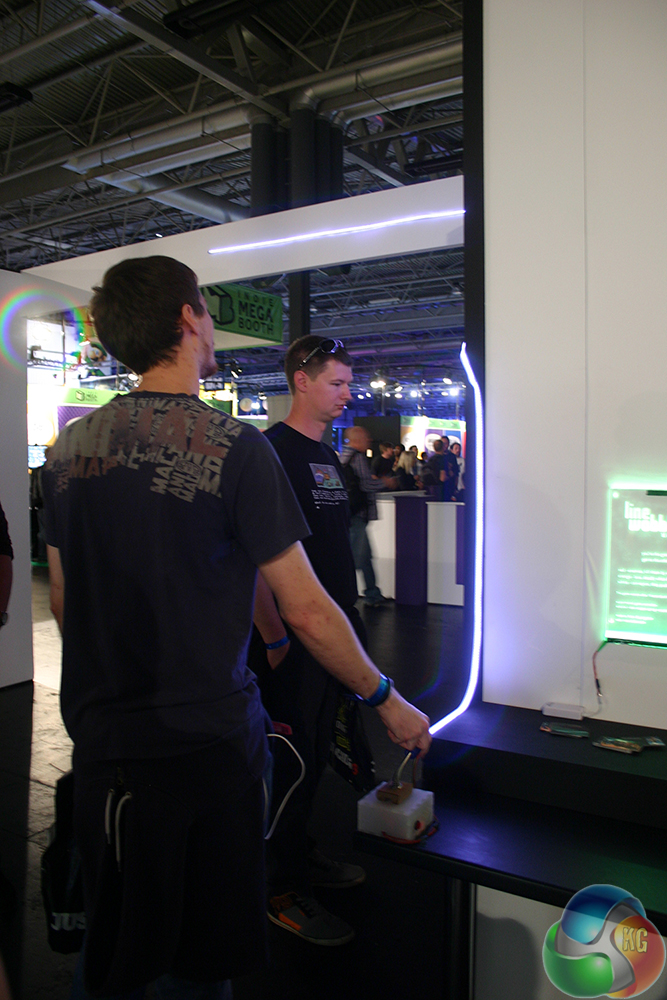 This guy is playing a one dimensional dungeon crawler. He moved LED lights up a light strip with what looked like a door spring. Wiggling it would make his 'character' attack the dangerous LEDs, allowing him to progress along the strip. It was a very interesting idea that could be really fun to play on a large scale in a public place like a park.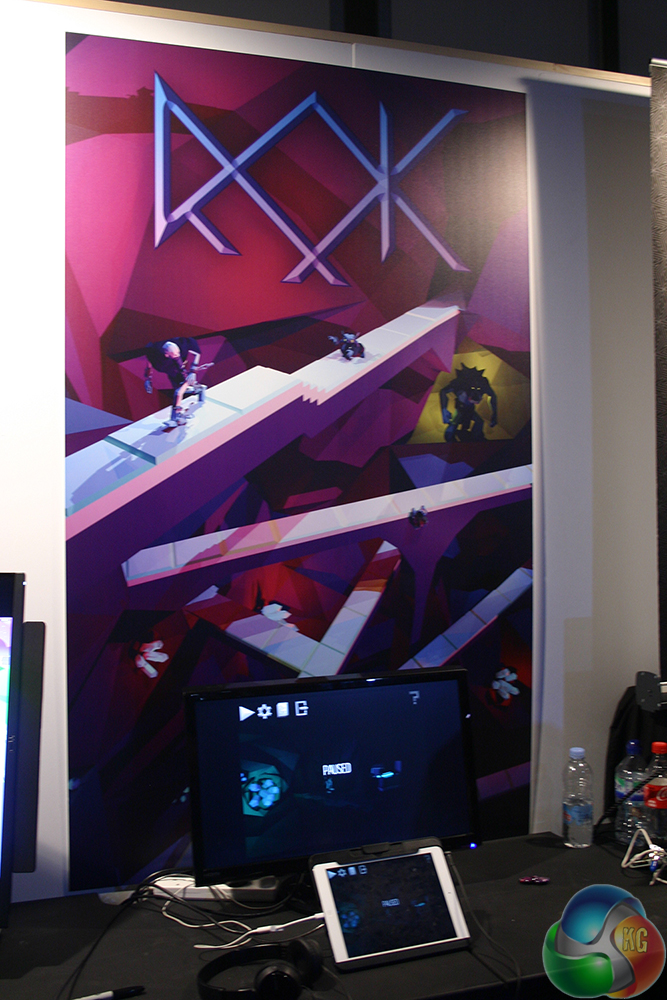 Rok was a touchscreen puzzler we tried from Stitch Games, with a real Another World feel to it. It's intuitive and has an intriguing story, with a somewhat otherwordly feel that we'd like to see more of.