This year's EGX was so big, that even it's indie section was big enough to take up more than a day's worth of playing and testing, so unfortunately there were some great looking games that we just didn't get a chance to try out.
Giant Cop has you as a 200ft tall policeman patrolling a city, essentially giving you god-like reach to stop crimes hands on. Grab streakers, robbers and muggers in this interesting take on city management. It may even end up as a VR title in the future, as the developers said the Rift implementation was pretty good in a quick test they performed.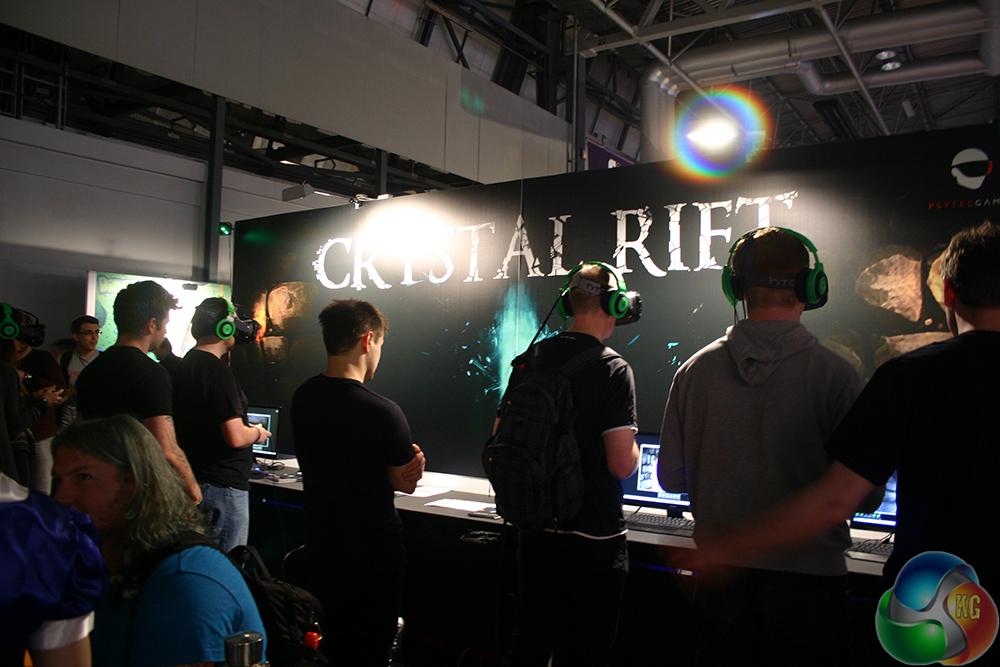 The guys from Crystal Rift were in attendance again, showing off more of their virtual reality, pseudo-turn-based, dungeon crawler, horror game. It's an interesting one that I've tried at home in the past, but it seems to be coming on well.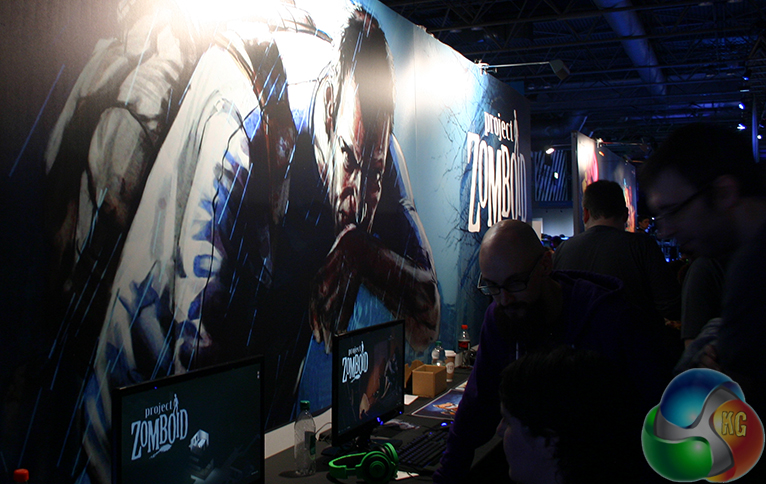 The Indie Stone is still plugging away at Project Zomboid, despite that theft set-back a few years ago. The developers still haven't quite got NPCs working just yet, but when they do and they finish up the latest multiplayer developments, it should be essentially feature complete. V1.0 isn't far away now.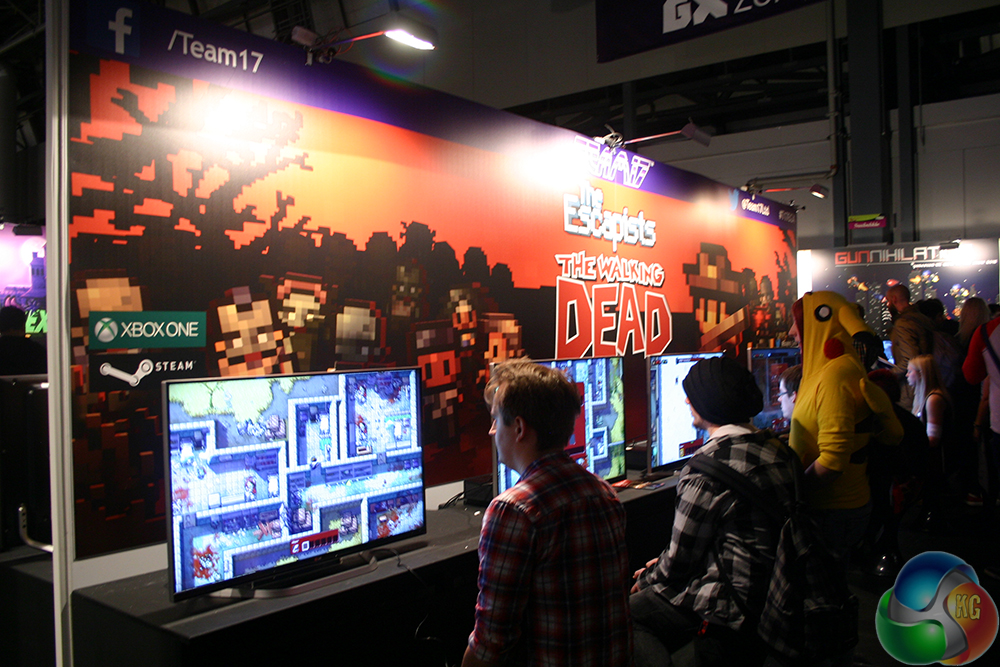 Proving that there is still blood in that zombie stone, The Walking Dead recently teamed up with the Escapists to make a different take on its prison escape simulator.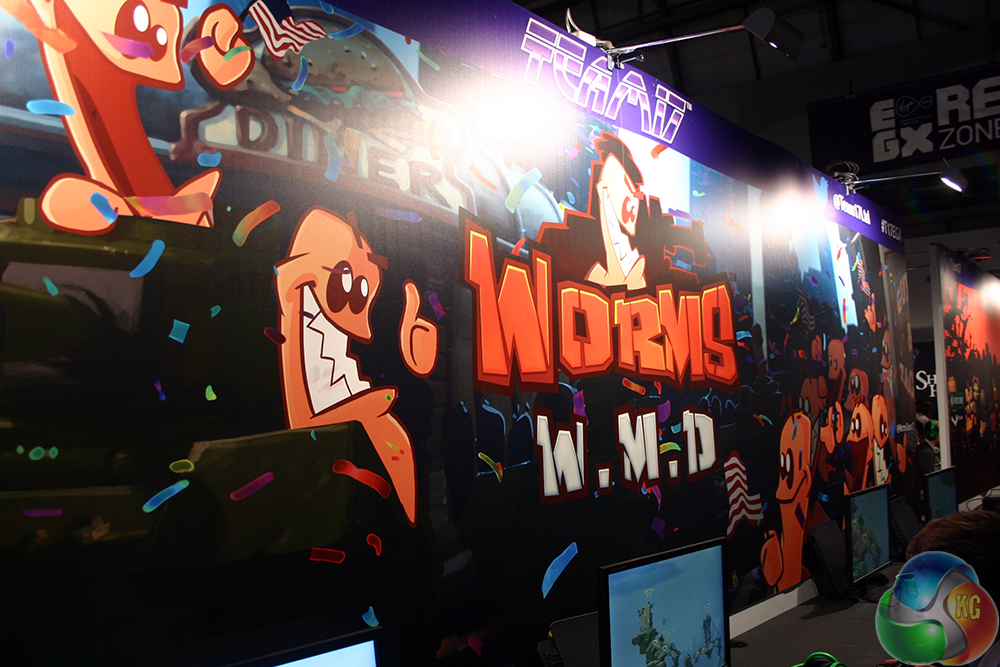 Team17 was also showing off the latest development in its long-running Worms franchise, W.M.D.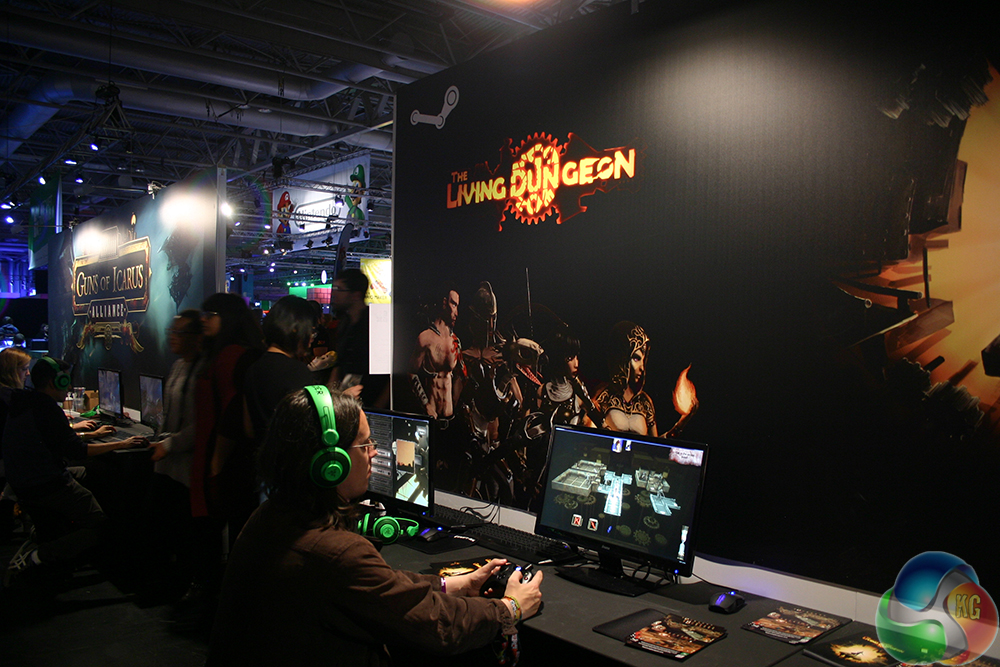 Living Dungeon continues to be polished and updated every time we see it, with new characters, a better interface and improved controls.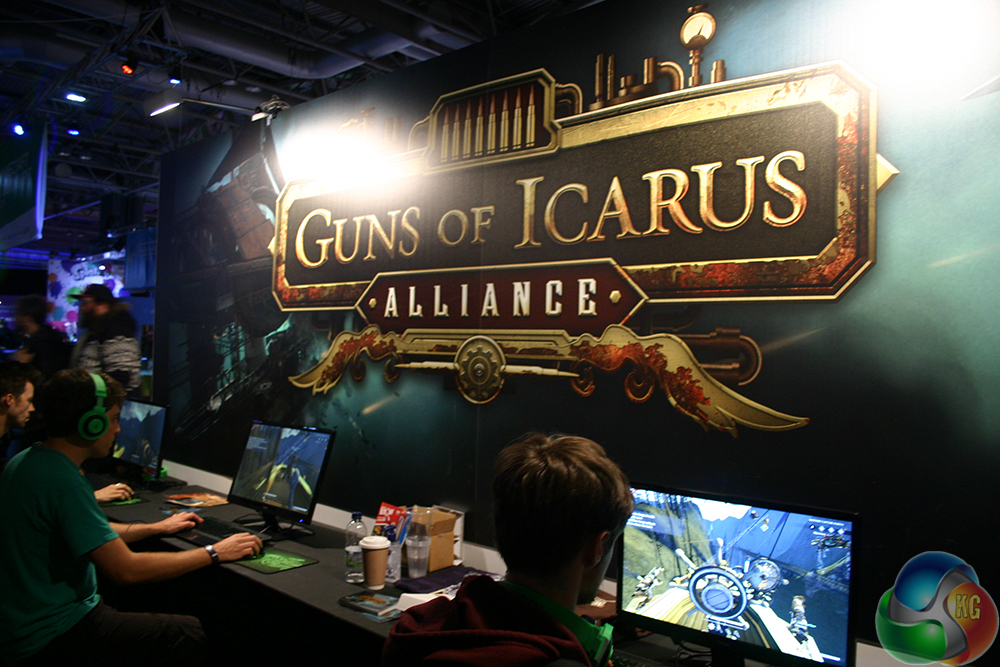 Guns of Icarus has a big expansion coming soon, called Alliance. In it, players are tasked with taking on hordes of AI ships in survival and mission scenarios. We were also told that throughout the game's history, almost six billion shots have been fired and more than eight million ships have been destroyed.
We didn't get much of a chance to figure out what these games were about, but they looked cool all the same.
Discuss on our Facebook page, HERE.
KitGuru Says: Next year, I think we'll need to take two days, as there were so many solid looking indie games on show it was impossible to try them all and chat with every developer. Thanks to the ones that did take a minute to talk to us though, there's a number of games here that we'll be keeping a close eye on.