Steam Sales tend to bring mixed emotions to the gaming community. Some, get excited by the prospect of cheap games, others clutch their wallets in fear of what they might not be able to stop themselves from doing and others still, see them as something that's undermining the industry. Whatever you feel about them though, they happen a few times a year and the next one is likely to be a Halloween sale, which, if the leaked image to developers posted on Reddit is real, looks like it will be arriving on 30th October.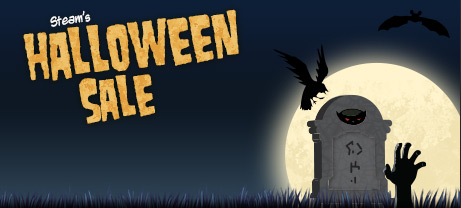 "We're excited to announced the 2014 Halloween Sale, which will run during the Halloween weekend from Thursday October 30th at 10am Pacific until Monday, November 3rd at 10am Pacific," reads the Valve release. It goes on to invite developers to submit their Halloween themed games to be discounted as part of the sale. That means everything zombie related, everything dark and certainly the original Costume Quest.
You can also imagine most horror themed games will also feature, which means this pansy is unlikely to be buying much in the sale.
Discuss on our Facebook page, HERE.
KitGuru Says: Which horror themed games would you guys be interested in buying? Alien Isolation is about the only one I'd consider (since my Alien fandom could likely trump the scares of that for a few minutes at a time at least), but that's unlikely to feature since it will only have been out for a few weeks by the time the sale rolls around.
[Thanks to Redditor ToraXx]