Although in the history of gaming there have been a number of bizarre controllers, from the Intellivision's turn wheel and numpad, to the N64's need for three hands, things have settled down in recent years. Sure we may be talking touch controls for VR, but for the most part, gamepads look somewhat the same, with dual sticks, four face buttons and a D-Pad. Not so on the arcade controller for upcoming Pokemon brawler, Pokken Tournament.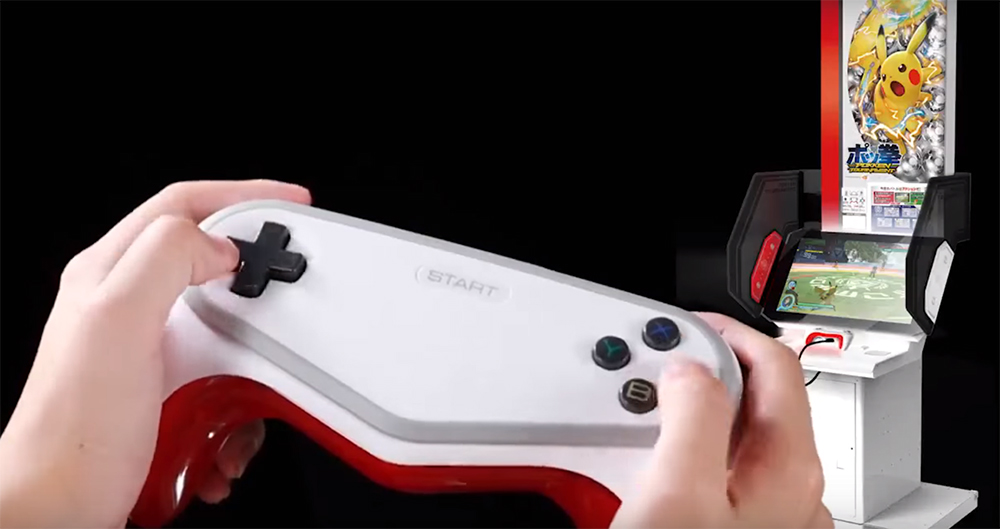 It has a D-Pad for sure, as well as four face buttons, but they are stretched far further apart than usual. There's a start button in-between, somewhere, perhaps on the back and that's it. While you may not need any more control than that, the question should be asked: why is it so giant?
It's also white and red, which is hardly typical.
[yframe url='http://www.youtube.com/watch?v=FUEG9lN7WUo']
This was revealed in the latest trailer for the game, which shows the stylised arcade cabinet that is presumably already available in Japan, where the game was released back in July. The home console, Wii U version will be arriving in the west sometime in Q2 2016 if Bandai Namco can keep to its schedule.
The game, which sees elements of Pokemon combined with Tekken, creates a beat'em up with classic Pokemon characters.
Discuss on our Facebook page, HERE.
KitGuru Says: As weird as the controller is, what do you guys think of how the game looks? Will you be picking it up when it hits the Wii U next year?