Undoubtedly, today's games are some of the best looking titles that have ever existed and that's true for every year that's gone by before; the march to true to life visuals continues steadily onward. However, something that doesn't always seem to advance in the same way is AI. We all saw how poor Aliens: Colonial Marines was last year and it looks like Wolfenstein: The New Order could be this year's dumbest.
At least, if this new video from AGBLeaks turns out to be true of the rest of the game.
http://www.dailymotion.com/video/x1v9jyv_videogames
In-case you can't watch the above stab fest, in it we see the AI guards not spot the protagonist until he's standing up, despite being mere feet in front of them, at which point they either mill around getting shot and unable to react in any meaningful sort of way, or just repeatedly stab him in the chest, to which the player does in kind in one instance, prompting a slug-fest of Don Frye vs Takayama proportions.
Despite many more of them being in the vicinity, not a single one comes running, they just stroll around the corner as if nothing is happening, only actively targeting the player when he shoots them in the face and even then, they'll line up one after the other to be picked off at will.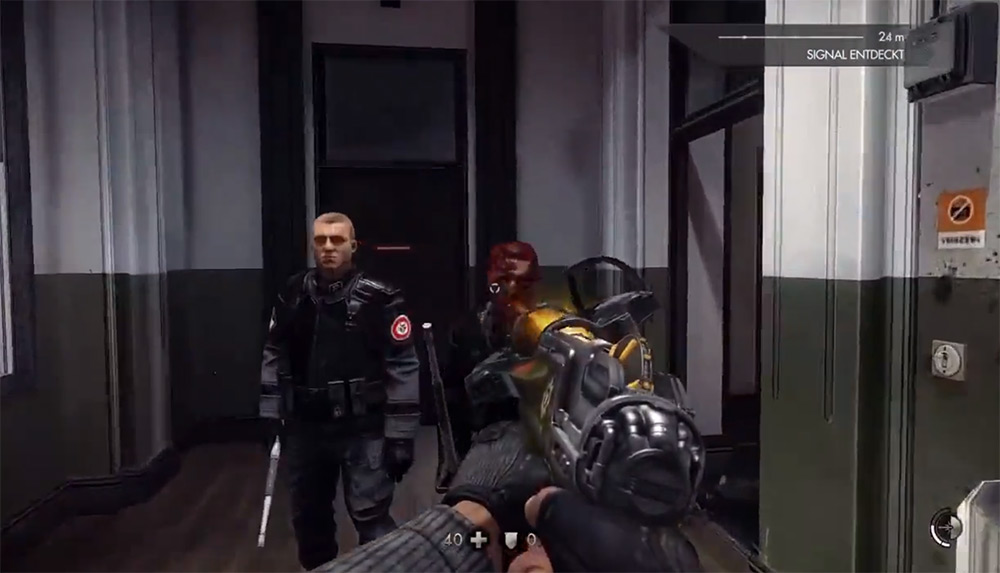 If the Nazis were this incompetent, they wouldn't even qualify for bad guy status
Wolfenstein: New Order, is set for release tomorrow, on PC, Xbox 360, Xbox One, PS3 and PS4.
Discuss on our Facebook page, HERE.
KitGuru Says: This isn't the kind of video you want surfacing right before a game's release, but likewise, if you'd paid for this game you'd be pretty disappointed to see the AI stumbling about like this. Here's hoping this is an isolated incident in the game. Especially considering some people pre-ordered it.