We've known for a long time now that Amazon has been quietly working on its own cloud gaming solution. Yesterday in a surprise twist, the company officially announced it. Luna is Amazon's game streaming service, which takes another different approach compared to Google Stadia or Project xCloud. 
While Google Stadia relies on users buying individual games, and xCloud relies on people subscribing to Xbox Game Pass Ultimate, Amazon's Luna uses a channel package system, sort of like cable TV packages. The idea is that you subscribe to certain packages and get access to a mix of games. The Luna+ package for instance contains Resident Evil 7, Control, Panzer Dragoon, A Plague Tale: Innocence and more.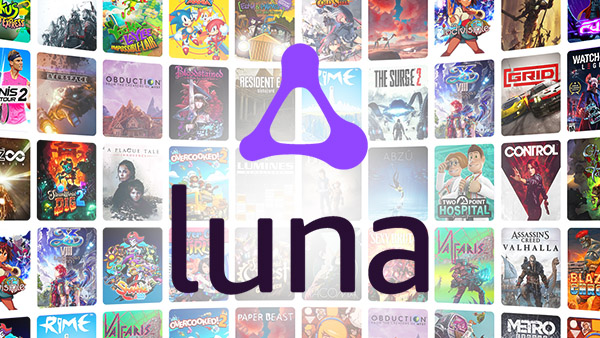 Ubisoft is supporting Luna and will have its own bundle available containing titles like Assassin's Creed Valhalla, Far Cry 6 and Immortals Fenyx Rising. Other publishers could follow suit, offering access to their own bundles through Amazon Luna. If you are a Prime TV subscriber, then this system shouldn't be entirely unfamiliar, as Amazon offers access to certain other content packages ('channels') through Prime.
On the technical side, Amazon Luna is based on servers running Windows and using Nvidia GPUs, making it much easier for developers to support compared to something like Stadia, which is based on Linux and requires more porting work to bring to the service. Theoretically, any PC game could be listed on Luna without additional development work.
Amazon Luna will support 1080p and 60fps streaming to start off with, with 4K support for 'select titles'. Pricing starts off at $6 per month for the Luna+ bundle during a beta period, so that price will rise eventually. Luna will of course have integration with Twitch too, with Amazon envisioning a future where you can watch a game being streamed on Twitch and then click a button to play it for yourself via Luna.
Luna will be available for early access in the United States to start off with, supporting PC, Fire TV and Mac.
KitGuru Says: Tech giants are all putting their money into the game streaming market with very different approaches. Given the differing business models, it will be interesting to see what comes out on top. On paper though, Luna already seems to have some distinct advantages over Stadia.