Earlier this week, Westworld launched for iOS and Android, acting as a spin-off mobile game for HBO's hit TV show of the same name. During that time, Bethesda has been watching with keen eyes, and has reportedly launched a lawsuit against Warner Bros, alleging that the Westworld mobile game is a "blatant rip-off" of Fallout Shelter.
The two games do share some similarities. Fallout Shelter is a management simulator in which you create different rooms for your vault, and try to keep your residents happy by matching them up with jobs they would like doing best. This grants you quicker access to resources so that you can keep going.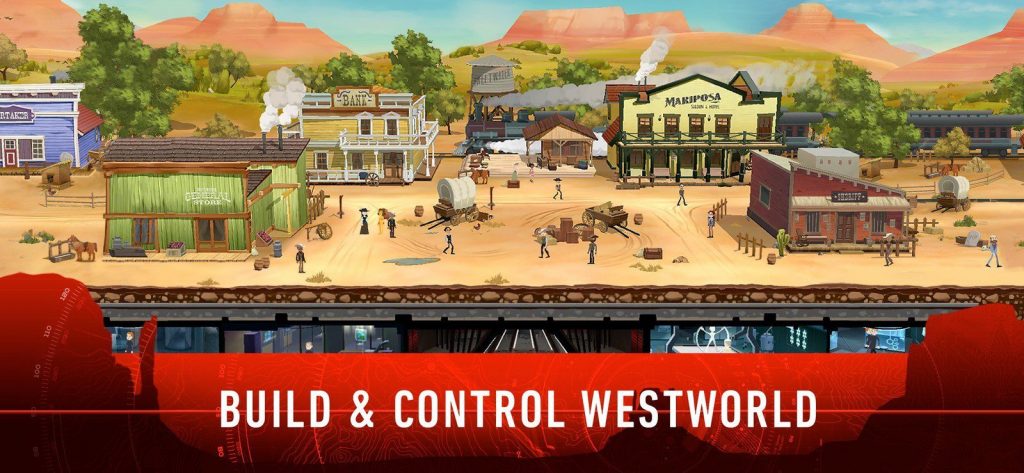 Westworld for iOS and Android is a similar style of management sim, although instead of managing vault dwellers, you are managing your own Westworld park. You create AI hosts and match them to specific guests to boost happiness.
As Polygon reports, Bethesda Softworks filed its lawsuit in a Maryland US District Court this week. The suit says that Bethesda contracted Behaviour Interactive to work on Fallout Shelter as far back as 2014, years before work on this Westworld game had begun.
Bethesda alleges that Behaviour Interactive reused code from an early version of Fallout Shelter in this Westworld game, and thus infringing copyright. Here is one of the quotes from the lawsuit:
"Behaviour breached its contract with Bethesda and utilized its restricted access to Bethesda's intellectual property, including Bethesda's copyrighted code, trade secrets, and other rights, to compress its development timeline, reduce costs, and quickly bring the Westworld mobile game to market, and offer players the widely popular gameplay experience found in Fallout Shelter."
Aside from all of that, similarities in art design and gameplay mechanics are also pointed out. Warner Bros, Behaviour Interactive and Bethesda have yet to comment publicly on the lawsuit.
KitGuru Says: This is a fairly big deal, and could land Behaviour Interactive in a lot of trouble depending. We'll be keeping an eye on this for future updates, but so far, the Westworld mobile game still appears to be available.