A few years back, Valve and Bethesda caused quite a stir when they attempted to bring 'paid mods' to Skyrim. Previously free mods suddenly had a price tag, there was no assurance that paid mods would be compatible with your save game and the overall quality of the first batch was pretty low. Now, Bethesda is trying its hand at additional paid content for its games with the Creation Club but this time around, some much needed changes are in place.
For starters, no previously free mod  for Fallout 4 or Skyrim will be accepted into the Creation Club. Instead, Bethesda's own in-house developers, some third-party developers and only 'the best' community creators will be making brand new content for this platform. All mods on the Creation Club will be curated and tested for compatibility to ensure that nobody's save game gets corrupted. Anyone that wants to submit content to the Creation Club must first pitch the idea to Bethesda and await approval.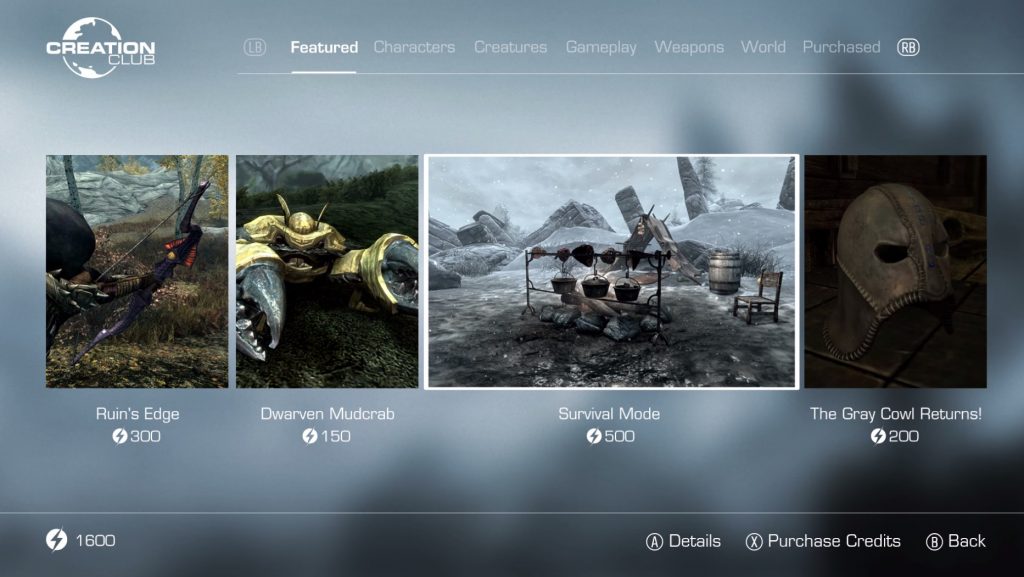 The Creation Club will focus on six primary categories for additional content in Fallout 4 and Skyrim:
WEAPONS: New weapons, material skins, parts, etc.
APPAREL: New outfits, armor, and items for your character.
WORLD: New locations, decorations, foliage, etc.
CHARACTERS: New abilities, characters, companions, etc.
CREATURES: New enemies, mounts, pets, etc.
GAMEPLAY: New types of gameplay like survival mode, etc.
Rather than buying Creation Club add-ons with real money, Bethesda will sell you 'credits', which you can then use to buy what you want. Bethesda is doing its best to convince us that this isn't the same thing as paid mods and in some ways, it is very different, though the core idea still remains the same. Still, we will need to see the first wave of content and their prices before we can judge Creation Club content on its worth.
KitGuru Says: To me, the quality assurances and curation factors are the two key things that make this different to paid mods on Steam. The fact that an idea needs to be pitched before being accepted is encouraging but how high will Bethesda set the bar? Will the content actually be worth paying for? I don't think many people are going to be very accepting of this until those questions are answered.