Over the last few weeks, Blizzard's lawsuit against prolific cheat maker 'Bossland' has been swiftly escalating. Bossland is behind several subscription based 'Buddy Bot' cheats for most of Blizzard's titles, as well as an ESP hack for Overwatch. A few weeks ago, we heard that Blizzard was seeking an $8.5 million payout over irreparable harm caused to its business and this week, the suit came to a head, with a judge taking Blizzard's side and awarding it the full $8.5 million.
A California District Court agreed that the cheats developed by Bossland were built to bypass Blizzard's anti-cheat software, thus violating the DMCA. In other words, Bossland's cheats violated US copyright law. As Torrentfreak points out, since Bossland did not represent itself in court, it was much easier for Blizzard's lawyers to convince a judge to award the full $8.5 million in damages.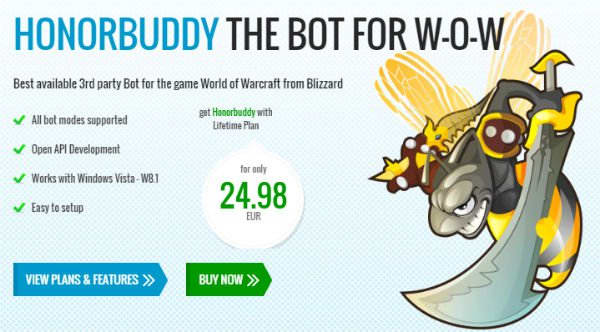 In a court order, the judge writes: "Bossland materially contributes to infringement by creating the Bossland Hacks, making the Bossland Hacks available to the public, instructing users how to install and operate the Bossland Hacks, and enabling users to use the software to create derivative works."
"Blizzard has established a showing of resulting damage or harm because Blizzard expends a substantial amount of money combating the use of the Bossland Hacks to ensure fair game play. Additionally, players of the Blizzard Games lodge complaints against cheating players, which has caused users to grow dissatisfied with the Blizzard Games and cease playing. Accordingly, the in-game cheating also harms Blizzard's goodwill and reputation."
In all, the court granted statutory copyright damages for 42,818 violations of copyright, adding up to just over $8.5 million in damages. Blizzard is also entitled to retrieve $174,872 in attorney fees. Aside from all that, Bossland is obviously prohibited from selling its cheats in the United States going further, or any other software that exploits Blizzard's games or services.
KitGuru Says: Given that Bossland didn't show up to defend itself in court, this ruling doesn't come as much of a surprise. This outcome also seemed more likely following Riot's recent legal win against a League of Legends cheat maker.