The Atari 2600's movie tie-in game, ET, didn't go down particularly well with gamers all those years ago and as a result, thousands of copies of the game were dumped in an undisclosed landfill site. Since then people have speculated as to where Atari dumped the games with some rumours pointing towards a New Mexico landfill but now, after years of wondering, a team of film makers have uncovered the games at the Alamogordo landfill site.
If you know much about console history or are in to retro gaming at all, then chances are you know about Atari's E.T game flop. Atari was expecting the game to sell quite well, unfortunately it didn't and the company had to dump all of its left over copies. The flop was quite the turning point for Atari and kicked off a series of financial woes that eventually forced the company out of the console hardware business. You might be wondering, why would anyone want to recover thousands of copies of a company destroying game? Well it turns out that Microsoft is behind this and is using this discovery as part of its upcoming documentary, currently under the working title: "Atari: Game Over".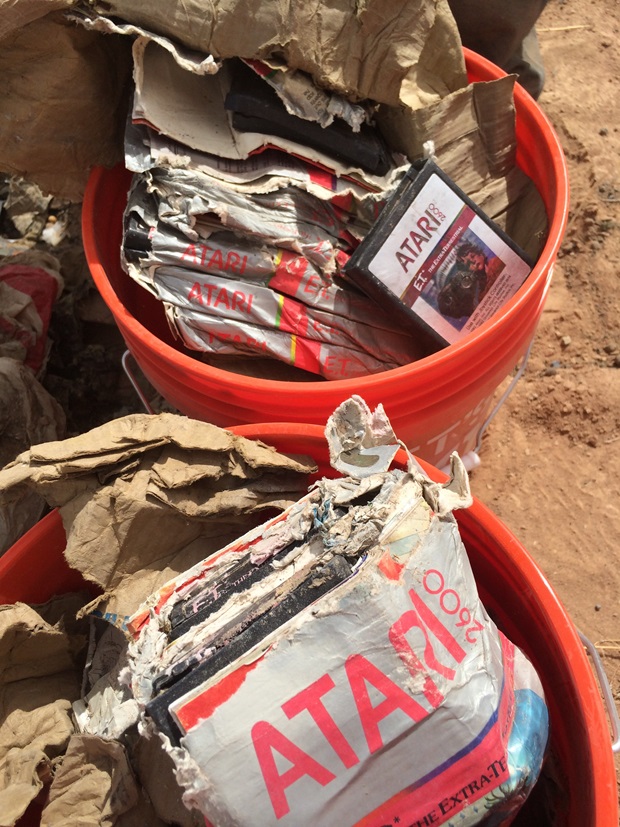 The documentary came to be when "Fuel Entertainment took an interest in the legend, and in December 2013, with help from local garbage contractor Joe Lewandowski, acquired the exclusive rights to excavate the Alamogordo landfill. Fuel Entertainment then brought the opportunity to Xbox Entertainment Studios." The film is set to air exclusively on Xbox One and Xbox 360 later this year although an exact release date has yet to be announced.
Discuss on our Facebook page, HERE.
KitGuru Says: I'd like to know just how many copies of the game were found at the dump, hopefully the exact figure will be released soon. Do we have any retro readers? Did you ever play the E.T game? 
Source: Xbox