The ongoing loot box debate continued late last week when the UK's Digital, Culture, Media and Sport Select Committee announced that it would be recommending that video game loot boxes be regulated under gambling laws. As you might imagine, the Entertainment Software Association isn't too happy about this.
The committee, which is made up of MPs from the house of commons, called major game publisher reps in for a hearing earlier this year to listen to the industry's take on loot boxes. This is where EA's infamous 'surprise mechanics' comment came from. Many of us already found that defence to be ridiculous and it looks like the commission did too, as that comment in particular played a role in the decision to recommend government regulation on digital loot boxes.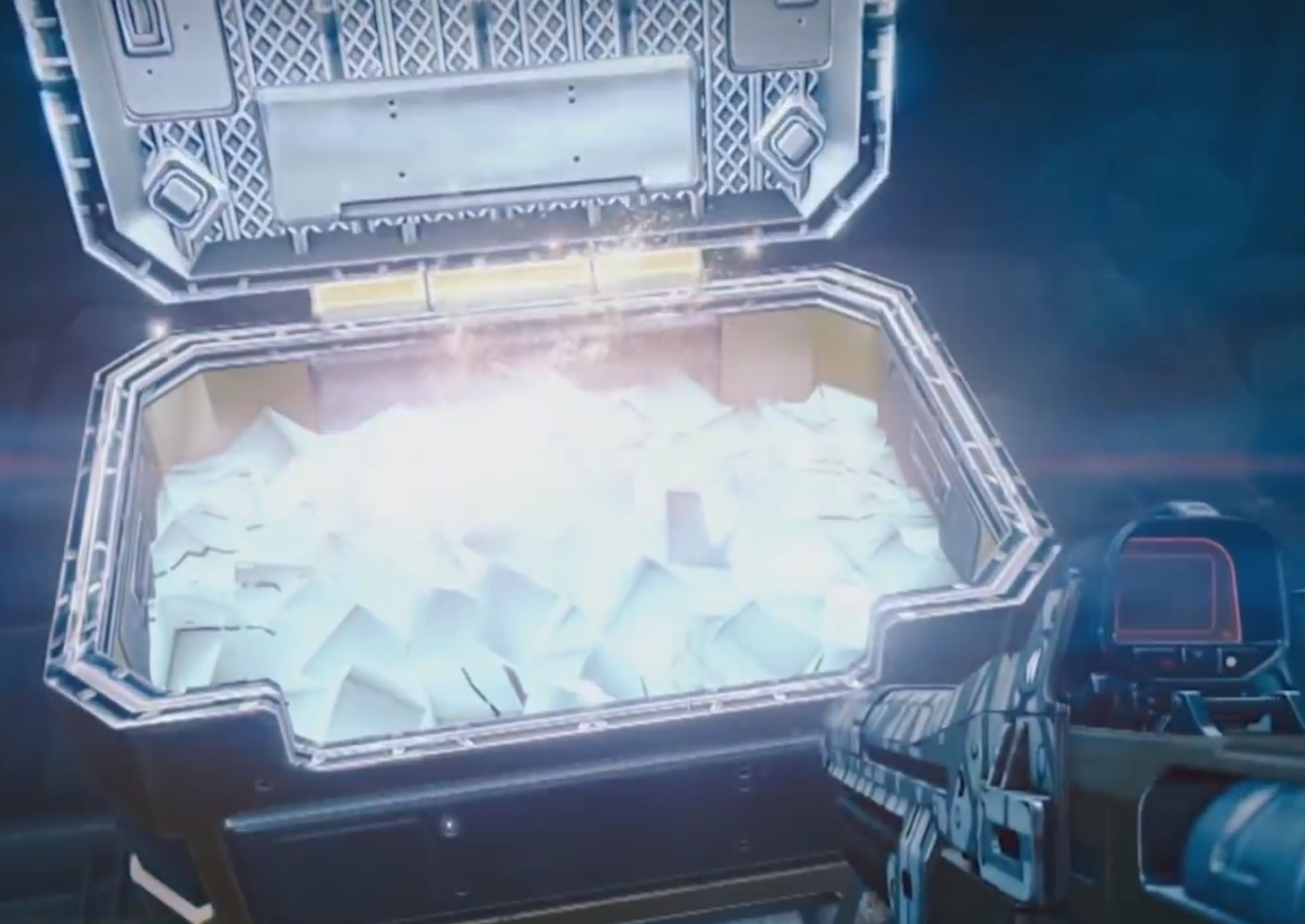 In a statement sent over to GI.biz, an ESA representative said that while the group takes the issues raised seriously, it also strongly disagrees with the Select Committee's findings:
"We take seriously the issues raised in the UK Parliament's Digital, Culture, Media and Sport Committee report, but strongly disagree with its findings. As demonstrated by the recent announcement of policies regarding the disclosure of the relative rarity or probability of obtaining virtual items in paid loot boxes, as well as the robust parental controls that empower parents to control in-game purchases, the video game industry is a leader in partnering with parents and players to create enjoyable video game experiences".
The statement goes on to add that "numerous regulatory bodies around the world" have come to a different conclusion in their own investigations.
For now, the DCMS Select Committee is just recommending that Parliament tweak the UK Gambling Act to include in-game loot boxes, so there is no guarantee that such a move will come to fruition. With that in mind, we can expect to hear more about this in the months to come.
KitGuru Says: The ESA represents the likes of Activision, EA, Take-Two and more, so it is no surprise that it is attempting to protect publisher monetisation habits. Still, I think it is clear at this point that some games have taken loot boxes too far and that things need to be reigned in at a quicker pace than they are currently.