Overkill might be back to working on new content for Payday 2 on PC but the same can't be said for the other versions of the game. This week, the studio announced that it would no longer be maintaining update parity across platforms, instead choosing to primarily focus on PC. The Nintendo Switch version of Payday 2 is also unlikely to receive anymore updates. 
Writing in a transparent blog post, Overkill said that consoles have always "been something of an Achilles heel" in its production pipeline and despite efforts to strengthen development in that area, it hasn't been enough so far. While steps will be taken to fix PC and console parity for Payday 3, currently, the Payday 2 team has "too many constraints in available manpower" to fix the issue in the short term.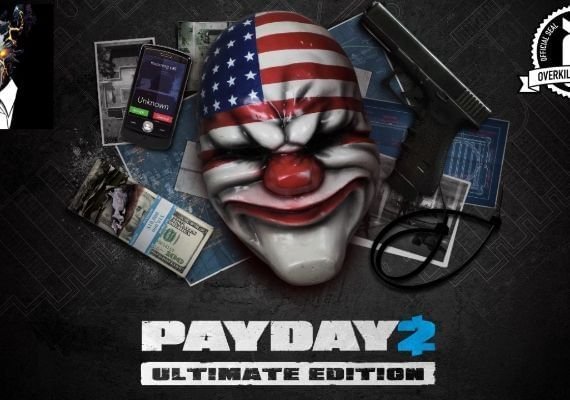 Xbox One and PS4 versions of Payday 2 will still get updates but content will be arriving later than on PC. Currently, the game's 1.5 update is rolling out on Xbox One and PS4, but there is a list of primary heists and features that will likely never make it over to the console version of the game. That list includes the Shacklethorne Auction Heist, Reservoir Dogs Heist, Hell's Island Heist, The White House Heist and the Safe House in-game feature.
Payday 2 recently got a brand new content update on PC and currently, Overkill is 'looking into' bringing the Silk Road campaign to Xbox One and PS4 but there is no firm confirmation that it will. Beyond that, the poorly performing Nintendo Switch version of Payday 2 is "very unlikely to see further updates".
Taking a look back at what has been going on at Starbreeze and Overkill over the last year, this isn't the most surprising move. Staff cuts and financial troubles have lead to the manpower constraints that Overkill talks about here, so some hard decisions have to be made. In the meantime, Payday 3 is also still slated to be in development and will hopefully have these PC/console parity issues resolved.
Discuss on our Facebook page, HERE.
KitGuru Says: The biggest letdown here is probably Payday 2 on Switch, which was already in desperate need of more development attention. Still, Overkill is in a tough position here, so there is not much that they can do outside of refocusing and trying to keep things ticking over until Payday 3.