Bungie has tried to reinvent the 'Destiny' experience many times over the years to varying degrees of success. When Bungie first introduced the seasonal content model, it felt like things were heading in the right direction, but over time, we came to realise that those early seasons weren't building up to the big story moments many players were hoping for. That is all finally starting to change this year, with Season of the Lost and The Witch Queen expansion showing signs of living up to the ambitious promises Bungie sold us on all those years ago.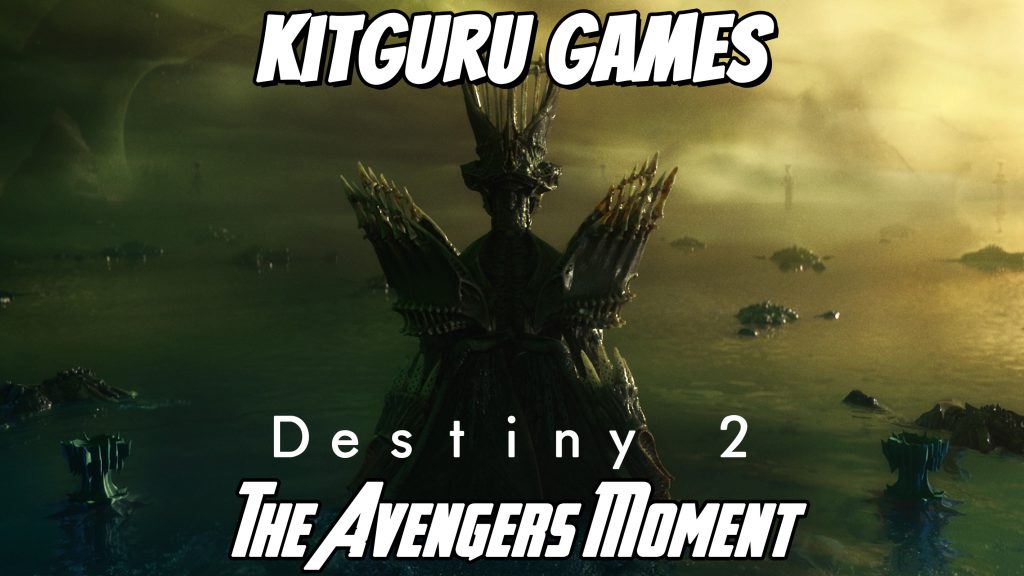 Last year, Bungie finally gave Destiny fans what we've all been waiting for – a roadmap of expansions that will cover one huge, connected story arc. From the beginning, Destiny has been a story about Light vs Dark, but exactly what that meant was never really explained. With the Beyond Light expansion, we finally started to learn more about this mysterious 'darkness', guardians even gained the ability to harness its power in the form of a new subclass, separate from the void, solar and arc classes.
As we head towards the next expansion, Bungie is starting to piece together long-running mysteries dating back to the earliest days of Destiny and Destiny 2. Season of the Lost had arguably the biggest in-season story-moment to date, bringing us face to face with a true 'big bad' – Savathûn, the queen of the Hive. As it turns out, Savathûn has been using one of our allies, Osiris, as a puppet and is using this as leverage to get us to help her. For now, we're tasked with playing along, in part thanks to some convincing from Mara Sov, another long-standing Destiny character.
Thanks to The Witch Queen expansion reveal, we already know where this is heading on the surface level. Savathûn is going to be freed, empower the hive and come after us. Not only will we have to deal with the Witch Queen herself, but we'll also encounter new hive enemies – ones that can wield the same light-based powers that we can, creating a war between guardians.
With such a promising start to Season of the Lost, and knowing the point we need to get to before The Witch Queen expansion launches in February, we can expect a lot of major story beats in the months to come. For the first time, it feels like a season is building up to something major and at the end of it, Destiny 2 is finally going to have its 'Avengers' moment, where players come together to take down a Thanos-level threat and deal with the fallout afterwards. The effects of this upcoming battle will carry over into the next expansions, Lightfall and The Final Shape, concluding the story that Bungie set out to tell all the way back in 2014 with the initial release of Destiny.
If you've dropped Destiny in the past due to lack of story content, now is a great time to jump back in. Things have only just begun, and the basics of the story are easy to grasp without diving deep into lore.
Of course, story is just one part of the game, at its core, Destiny 2 needs to be fun and with this new season, Bungie has introduced some great new repeatable activities, while also making some changes to systems. To help returning players hit the ground running, I'll break down the core loop for Season of the Lost so you can hit the ground running and get straight to the good stuff.
After completing the introductory story mission for Season of the Lost, you're going to want to start diving into seasonal activities to gear up. For this, you'll want to be running the Astral Alignment activity, a match-made mission available through The Dreaming City. At the end of each run, you'll be rewarded with a chest containing loot from this season, you are also likely to obtain an umbral engram, which you can unlock at the HELM facility.
To level up your umbral engrams and unlock an additional chest at the end of the Astral Alignment, you're going to need some Paralax Trajectory – a confusing name for a very simple in-game currency. This currency is rewarded in larger quantities through the Crucible and Vanguard Strikes, so if you're into PvP, you'll want to run some games of Control or Deathmatch and if you'd rather stick to PvE, load up on bounties and complete the weekly challenges for strikes.
You can also obtain Paralax Trajectory by hunting down Ascendant Anchors, which are collectibles spread out over several maps. Load up on bounties, head out on patrols across different worlds and you are bound to come across them. There are also plenty of guides available to send you directly to the locations of Ascendant Anchors, but this method is tedious and in my opinion, not as fun as completing Vanguard and Crucible challenges.
Once you've gone through this loop a few times, you'll be geared up enough to head to the Shattered Realm, a more challenging activity introduced this season. In this area, you'll be going around activating beacons and fending off waves of tough 'Taken' enemies, culminating in a boss fight at the end.
Doing all of this will add progress to your seasonal challenges, with each completed challenge rewarding a good chunk of XP, as well as levelling up your Wayfinder Compass, the seasonal item introduced at the start of the new seasonal quest. Levelling up your Wayfinder Compass will grant bonuses for the rest of the season, such as reducing the cost of bounties. You will also obtain new weapon and armour mods to give your guardian incremental power boosts and additional combat perks.
This may all sound like a lot, but these activities are so easy to jump in and out of. You aren't going to need to dedicate all your gaming hours to Destiny in order to keep up this season. I only played around five hours or so during the first week, jumping in for 30 minutes to an hour at a time completing quick runs of activities. With that time invested, I completed eight of the ten weekly challenges and found myself well on my way to power level 1300 with brand new gear, so if you're a casual player like me, you should get along just fine this season.
That's all there is to it for now, but we can expect more to be introduced over the course of the season to shake things up. As long as Bungie can keep this up, things are only going to get better from here.
Discuss on our Facebook page, HERE.
KitGuru Says: There is a lot of buzz around the Destiny 2 community right now. Have any of you been tempted to jump back in for this season?