Lionhead Studios, the developer behind the Fable series, has revealed InkQuest, a now canceled game from the studio's lesser known 'incubation team', which is in charge of experimenting with new game ideas and showing them off to gauge public reaction.
The Microsoft owned development company has been dabbling in new projects for around a year or so. InkQuest was detailed on the official Lionhead website, a statement given said:
"Game developers love to create. It's why we do this job in the first place – to find that seed of an idea, that spark, that tiny bit of magic that captures first ourselves, then our friends, then perhaps a whole community."
[yframe url='http://www.youtube.com/watch?v=JB_X4OnLTIY']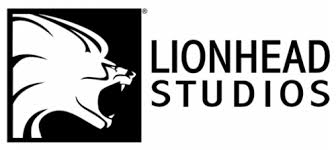 "About a year ago, the Lionhead Incubation department was formed out of the desire to do just that – to find new ideas and inspiration that can then be turned into groundbreaking games, large or small. This, however, is not a measure of success: The ideas that don't get developed further are just as important as those that do."
InkQuest was first conceived at the studio's 2013 creative day game jam, the idea was deemed good enough to be 'incubated', which basically means that more time and resources were put in to the project in order to build a prototype.
InkQuest was supposed to be a story driven adventure game, telling the story of Sophie, a young girl who somehow ends up being transported in to a magical book.
"We explored worlds made entirely from words and investigated different ways of telling stories within them. We explored various art styles and developed some amazing technology for a kind of artist's 'performance capture' – capturing and replaying our artist's creative process."
InkQuest was later canceled after the decision was made to not put the project in to full production. Now, Lionhead is back to working on Fable, with the next game in the series due to launch on the Xbox One next year.
Discuss on our Facebook page, HERE.
KitGuru Says: It's always interesting when studios decide to show off old ideas and prototypes for games that were ultimately canceled. What do you guys think of the InkQuest video? Did the studio make the right decision in canceling the project?