Rockstar Games has a habit of attracting lawsuits, whether it is from celebrities claiming that their 'likeness' was ripped off, or complaints about in-game content in general. Earlier this year, Red Dead Redemption 2 attracted a legal complaint of its own, this time from the real-world Pinkerton Consulting & Investigations Agency. The situation has been quiet for a few months now but it looks like both sides have settled their claims.
In Red Dead Redemption 2, one of the key plot points centres around the Pinkerton Detective Agency. The Pinkertons are referenced throughout the main game and detectives from the agency appear in several big moments. In January, the Pinkertons took issue with their name being used and decided to sue Rockstar's parent company, Take-Two, for royalty payments.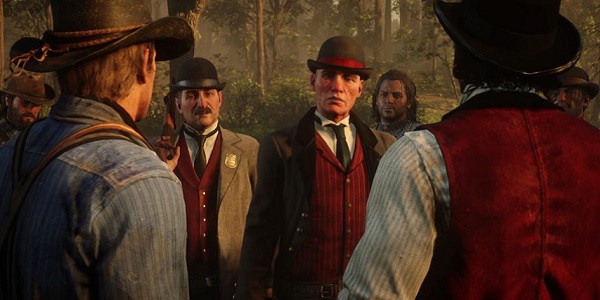 The Pinkerton's legal claim argued that the agency's presence in Red Dead Redemption 2 could lead players into thinking that they were involved with the game's development. Take-Two's counter argument stated that "creative works about the American West are permitted as a matter of law to include such real historical events, figures and businesses".
In other words, Pinkerton Consulting & Investigations can't use trademark law to stop creators from using their name in historical references or depictions of the time period.
In a statement given to GI.biz, Take-Two confirmed that the present day Pinkerton Consulting & Investigation company "has withdrawn its claims against Red Dead Redemption 2, and Take-Two will not continue legal action against Pinkerton".
KitGuru Says: There is a ton of attention to detail throughout all of Red Dead Redemption 2. While the Pinkertons play a big role in the overall story, it isn't the only real-world historical reference to be found in-game. Fortunately, legal issues have been put to bed for now, although I doubt Take-Two would have lost this case to begin with.