While Grand Theft Auto V largely impressed on PC at launch, Rockstar has not met that same standard with Red Dead Redemption 2, which has unfortunately left players with crashes, launcher issues and poor performance/stuttering. Rockstar has been a bit quiet during all of this, but today, the studio gave us all a much needed status update, addressing the stuttering issue in particular. 
In a multi-part statement posted on Twitter, Rockstar said that over the past week, it has been "working as quickly as possible to address issues that have impacted" Red Dead Redemption 2's PC launch. Some issues pertaining to the Rockstar Games Launcher have already been solved, as well as some in-game bugs. However, the studio also acknowledges that some PC players are also experiencing consistent stutter, which is currently a high priority issue for the developers.
Stuttering is typically brought on by poor frame pacing, which can be caused by poor optimisation for different sets of hardware, driver issues or bugs with the engine. Rockstar currently reckons the main cause is an Nvidia driver conflict. However, as GamersNexus points out, the problem is also appearing on AMD hardware, indicating that further engine optimisations may be needed to smooth out frame delivery.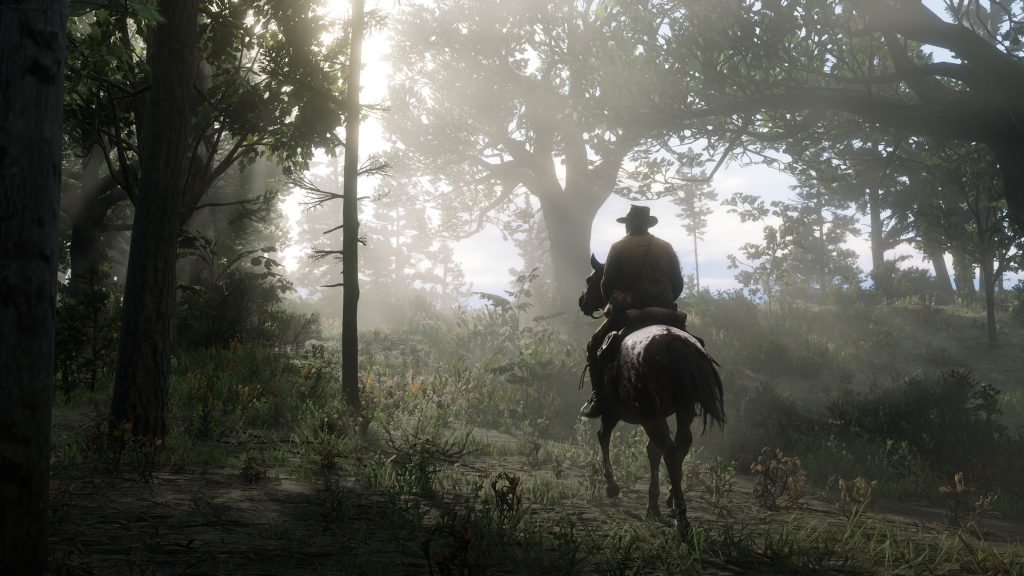 With all of that said, Rockstar has begun rolling out a new update that specifically targets stuttering issues. This could end up cleaning things up for most of those affected, although we'll need to wait on player feedback to know for sure. In addition to the current game update, Rockstar also says it is working closely with Nvidia to implement more driver-level optimisations for the game. This driver update still needs to be tested for 'a few days', so expect another Nvidia driver update either later this week or early next week if all goes according to plan. Since Rockstar doesn't mention AMD, we don't know if similar driver tweaks will be coming for Radeon GPU users in the same time frame.
The statement ends with Rockstar saying sorry for this "temporary inconvenience" and wants everyone to "be able to experience Red Dead Redemption 2 on PC as we intended as soon as possible". Finally, anyone that is experiencing issues with the game is invited to report it to Rockstar Support- although your mileage may vary on that one as Rockstar Support does not have the best reputation.
Those that play the game on PC before the end of this year will also get a 'care package' for Red Dead Online as an extra apology for the launch issues. It's not particularly exciting, but it will grant players an "assortment of provisions and ammo" in addition to the Prieto Poncho, which is a 'limited stock' item in Red Dead Online that typically costs 6 gold bars- Rockstar's new version of premium currency for Red Dead Online.
Discuss on our Facebook page HERE.
KitGuru Says: Red Dead Redemption 2 is no doubt a demanding game, especially with the settings cranked all the way. However, there are definitely some issues causing lower performance than anticipated, with frame pacing/stutter being the key stand out at the moment. In my case, I've had the game crash a couple of times while changing a lot of graphics settings and repeatedly running the benchmark, but my experience has been mostly fine while playing and not fiddling around in the menus. As always though, just because one person has avoided an issue doesn't mean it doesn't exist for others. If you are having problems, then waiting for patches or even a driver update is an option, although there is a megathread on Reddit counting up most of the big issues and even offering some possible fixes users can try, so be sure to give that a look too.