For a few weeks now, we've been hearing more and more about Sega's 'SuperGame' plans, a long-term development structure intended for wide-reaching, multiplatform, globally released AAA titles. Two of the first games being developed within this framework have now been revealed – reboots for Crazy Taxi and Jet Set Radio.
Crazy Taxi and Jet Set Radio are both cult classics that gained their initial fan bases in the late 90s and early 2000s. Crazy Taxi has been a dormant franchise for years at this point, meanwhile Jet Set Radio was last brought up in 2012, when a HD remaster for the original game was released.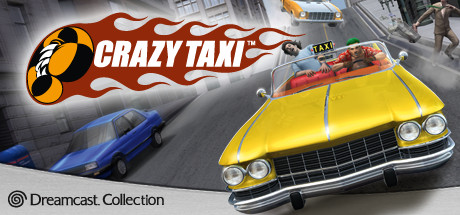 According to Bloomberg's sources, Crazy Taxi and Jet Set Radio reboots are both in development, but things are still early, so they could be cancelled. Still, Crazy Taxi has apparently been in development for a year already, targeting a 2024 release date.
Both games will be developed under the SuperGame framework, which Sega recently clarified a bit further. From everything we know so far, these are big-budget titles that will use a number of forward-thinking technologies, such as cloud support, multi-platform and crossplay support and metaverse elements to hook players in for the long term.
Microsoft will be supporting these efforts in a business arrangement separate from Xbox. Sega will be using Microsoft Azure and other tools to aid in development for these projects. Sony is also doing something similar, having signed a deal to use Azure for some of its own upcoming development and cloud efforts.
Discuss on our Facebook page, HERE.
KitGuru Says: These particular projects are not what I expected when we first head about Sega's SuperGame plans. These are still early days though, there will be more projects greenlit over the next several years that will adopt similar principles.