The original Star Wars Battlefront 2 from Pandemic Studios might be 12 years old, but the game is still getting patches to keep it alive. Over the last four months, the game has received two patches, showing that while LucasArts and Disney Interactive might not be making video games anymore, they are still open to supporting their back catalogue.
Pandemic's Star Wars Battlefront 2 lost its online multiplayer support back in 2014 when GameSpy shut down. Since then, the game has resurfaced on GOG with an update to restore multiplayer both for the DRM-free version and the Steam version. Then just a few days ago, a second patch was rolled out, coming in at 240MB, improving lobby functionality and fixing some minor bugs/performance issues.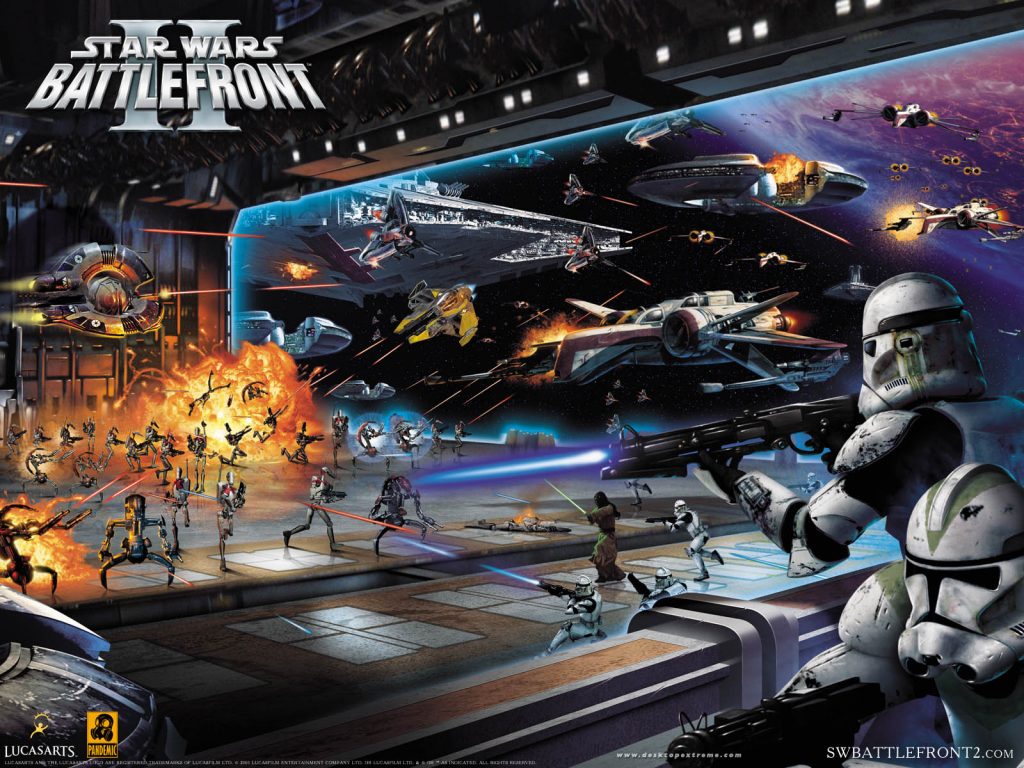 Speaking with Polygon this week, a Disney representative confirmed that while the company isn't actively developing games anymore, gaming teams do still exist at both DIsney and Lucasfilm. These groups deal with licensees to ensure that older games are maintained and kept working.
Right now, the folks at GOG are handling the back-end networking for 2005's Battlefront 2, this includes the development of patches. It's specifically a technical job, rather than a creative one, so don't expect new content for older titles, but it looks like Disney will be allowing devs to keep them alive.
KitGuru Says: Given that many games often lose support after several years, it is nice to see that Disney is willing to keep its back catalogue alive, even with newer Star Wars games surfacing. Do many of you own the old version of Battlefront 2? Have you played it at all recently since the patch landed?