Steam Workshop has been around for years now and many of us just assumed that the idea came about due to Valve's history with the modding community. As it turns out though, part of the reason Workshop came into existence is thanks to World of Warcraft, as Gabe Newell got the idea while gold farming.
In an interview with Gabe Newell in the latest issue of Edge Magazine, Valve's CEO said that he was exploring ways to turn games into "productivity platforms" and began gold farming in WoW as a proof-of-concept. Soon enough, Gabe was "making $20 an hour farming gold", which would be "a spectacular wage for most people in most parts of the world".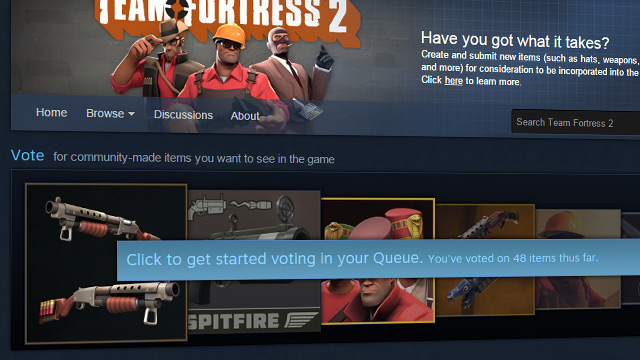 After this, Valve created Steam Workshop, giving people an opportunity to make some money through in-game skins, starting off with hats in Team Fortress 2. Of course, Steam Workshop ended up netting some creators a lot more than $20 an hour, as Valve quickly learned. Here is one of the quotes via PCGamesN:
"There's this story of the parents that called us up because they thought we were selling their kid drugs. What happened was PayPal pinged the parents and said, 'Your kid is exceeding our limits of how much money they can put into PayPal per month. They're probably selling stolen goods or drugs, because there's no other explanation.' So the parents called us up and I said: 'He makes items on the Team Fortress Workshop. He's making $500,000 a year.' That to us was an indication that this was a helpful way of thinking of games—as platforms—and it's informed all of our decisions about multiplayer games subsequently."
Discuss on our Facebook page, HERE.
KitGuru Says: As interesting as Gabe's WoW habits are, the fact that someone so young was able to leverage Steam Workshop to make so much money is my biggest takeaway here. Have any of you ever managed to make money through Steam Workshop submissions?